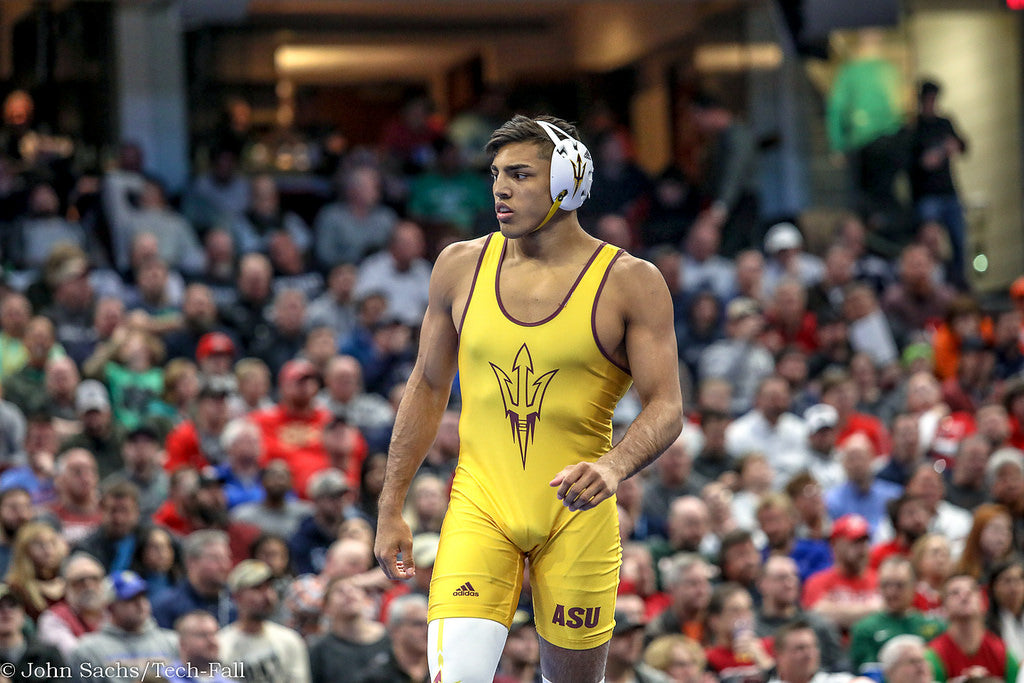 Zahid Valencia wins AWN Magazine's Hammer Award
Amateur Wrestling News will present The Hammer, its annual award given to the winner of the nation's toughest weight class, to Arizona State's 174-pounder Zahid Valencia. This is his first award of the kind, and a reflection of the incredible rivalry he shares with Mark Hall.

Valencia won the 174 pound title over Penn State's 2017 NCAA champion Mark Hall in the finals. There were two NCAA champs at the weight (Valencia and Hall) and a total of eight returning All Americans, including four-time All-American Daniel Lewis, who lost to Valencia in the semifinals. Hall and Lewis had both beaten Valencia during the season, giving the Valencia the three seed to win from.

Past recipients of The Hammer include Logan Stieber (Ohio State), Alex Dieringer (Oklahoma State), Bo Nickal (Penn State), and Spencer Lee (Iowa).