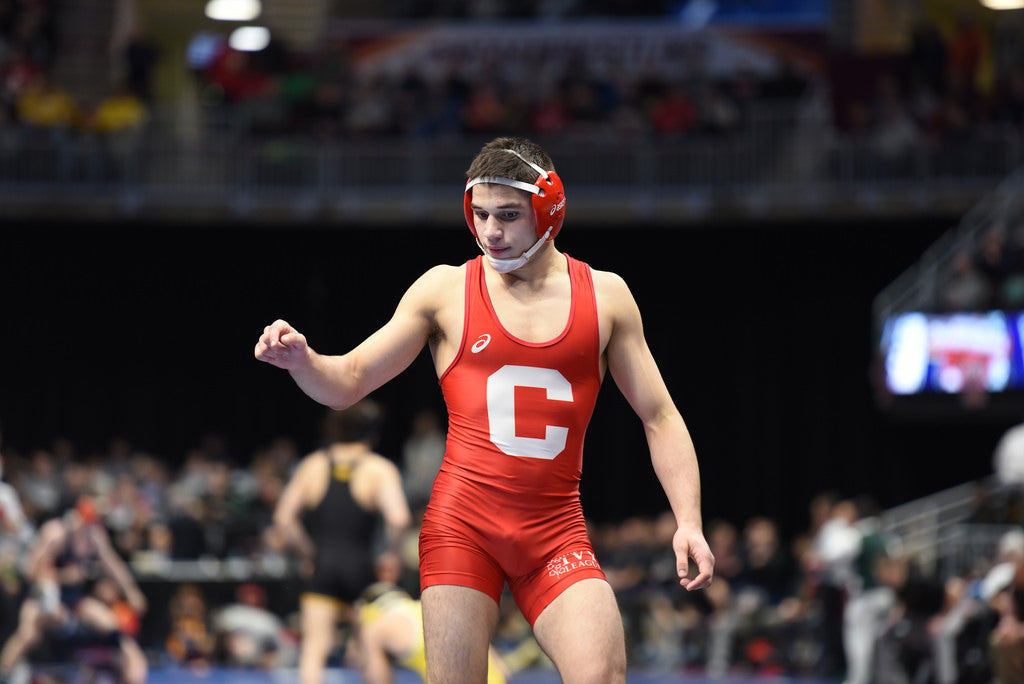 Yianni Diakomihalis Beats Joey McKenna 7-5 in Dual Meet Battle
Last weekend, Cornell's defending National Champion and number-one ranked Yianni Diakomihalis defeated third-ranked Joey McKenna in a battle of folkstyle and freestyle stars, 7-5 in a hotly contested match. With the dual decided in the Buckeyes favor, the pressure wasn't on for the team competition, but this was a match with big national implications at 141lbs. Yianni remains undefeated on the year, but McKenna gave him enough trouble that March will certainly be very interesting. Yianni still has only ever lost once in college, to Jaydin Eierman.
Ricky Lundell Was Signed To Wrestle For Cael Sanderson With NO WRESTLING EXPERIENCE. See How He Became One Of The Pound-For-Pound Strongest Athletes Here!
After an upset win by teammate Tucker at 133, Diakomihalis took the home mat against last year's world team alternate McKenna. McKenna has had a strong season, but unfortunately recently suffered an upset loss to now-#2 Nick Lee of PSU, so he had plenty to prove in this bout. Yianni went collar tie to a sweep single to his left (one of his best shots early) and elevated it up, causing a scramble where McKenna tried to kick out and away before funk rolling back in, but Yianni kept his hips tight, sprawled and got his takedown. McKenna was up and out fast, 2-1 after the first minute.
Yianni ducked an underhook to a high crotch, before coming out backdoor when McKenna sprawled, eventually working to a shin whizzer that he lifted back away from the edge, dropping in to grab both ankles for another takedown. Again McKenna escaped fast, the Big Red wrestler leading 4-2 after the first. McKenna again escaped to start the second, bringing the score to 4-3.
McKenna posted and shot left side, but Yianni pulled an incredible counter.  From a whizzer, he built his base up on his free leg, pulled McKenna in, and ankle picked him straight back over Joey's own hips, scoring a counter takedown. McKenna cartwheeled himself from bottom, beating Yianni's hips for his own very impressive reversal.
Yianni escaped to start the 3rd and move it to 7-5, and McKenna swept into another single leg that Yianni brought to the edge and forced the out of bounds call for. McKenna tried more shots and throws, but couldn't get a good handle before time ran out, and Yianni won 7-5 and moved his sophomore season to 20-0.
Wrestler and BJJ Black Belt Ricky Lundell Has Helped Train Champions Like David Taylor, And He Can Help You Too!