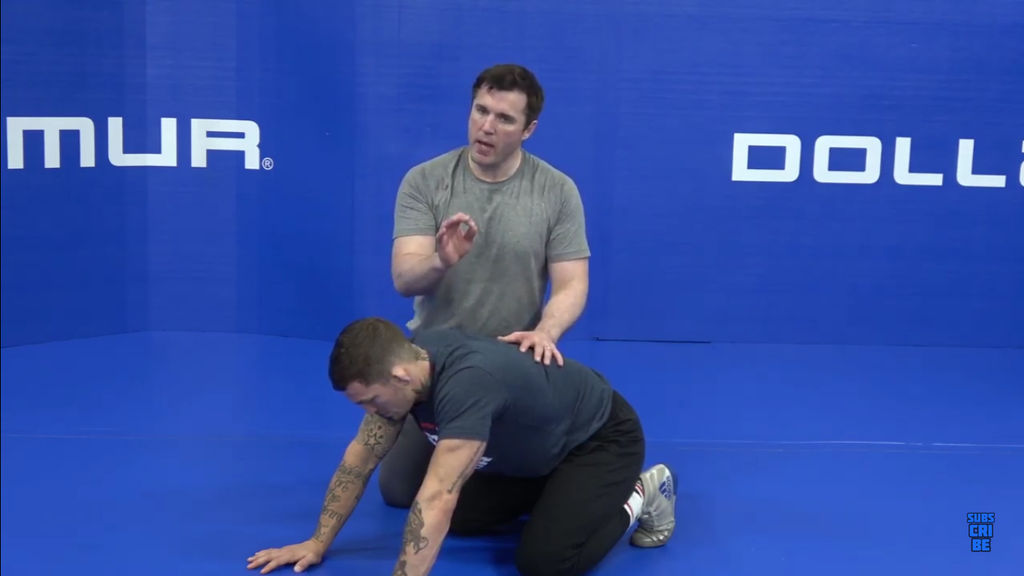 The Basics With The Bad Guy!
We have all heard the term "it's the basics that win" or "Champions are built on the fundamentals" and those saying are there for a reason. The basics work!
Rulon Gardner beat the greatest Greco Roman wrestler in the history of mankind Aleksandr Karelin at the 2000 Olympics. Was it by some insane throw? Or crazy set up? NOPE!! He broke the Russians' grips with good head and hip position. It wasn't fancy, it wasn't epic but does any of that matter when you are now the Olympic Champion?
When learning to wrestle a few things cannot be taught, when and how to scramble, how hard to push when exhausted, or heart. That grit only comes from pure determination and sacrifice. What can be taught is technical wrestling. Normally a coach will start with takedowns, work to top and bottom positional escapes and breakdowns.
What is most neglected is how to set up good technical pinning combinations. Learning how to set up both near and far side cradles is a key to successfully winning matches. Unless you want to gamble on the ability of technical fall opponents it is a good idea to learn how to pin.
Below is the Bad Guy himself Chael Sonnen showing how to set up the far side cradle.
Chael is an accomplished wrestler; he is a Division I All American, two time Pac-10 Runner up, and two time Dave Schultz Memorial Tournament Champion.
Chael also used his technical wrestling abilities to become the number one contender in the UFC only Losing to the great Anderson Silva by Triangle in their first fight. If you have any question about Chael's ability to wrestle, check out a highlight reel and you will see more slams than you can ask for.
Want more from the Bad Guy? Click Learn More!
This technical prowess shows in the video above. Chael does not just grab for the head and leg then roll over TA- DAAA!! Cradle. He explains both what defines near side and far side cradle. He also points out there is going to be opposition along the way.
For instance, an opponent is not going to let you drive their head to their knee. Their arm posture creates support and resistance to your movement.
SOLUTION! Use a cross face, and grip your opponents triceps to break their posture. There are so many options off the cross face, but sticking with a pinning combination Chael drives the head to the knee.
Clasping his hands in either a "S" grip or Gable grip Chael then pulls his hips back. This pulls his opponent to his side.
Chael also notes that his near side leg could prevent the roll of the cradle so he emphasizes scooting the hips away. Thus creating room to continue the roll on to the back. Chael has realistic expectations here. He knows that sometimes the Pin may not come, but he does know this creates back exposure which in turn runs up points in his favor.
What is the true piece of gold in this entire video is that last detail he gives on finishing the far side cradle.
Chael drives his head into his opponents temple, this pushes their neck away effectively killing any bridge or rolling potential. It is such a simple tiny detail but look on youtube, people forget to do it and people do tend to get out of the cradle in this manner.
Chael has an entire instructional series based on fundamental wrestling. If you are a coach or a wrestler looking to improve your abilities on the mat check it out!