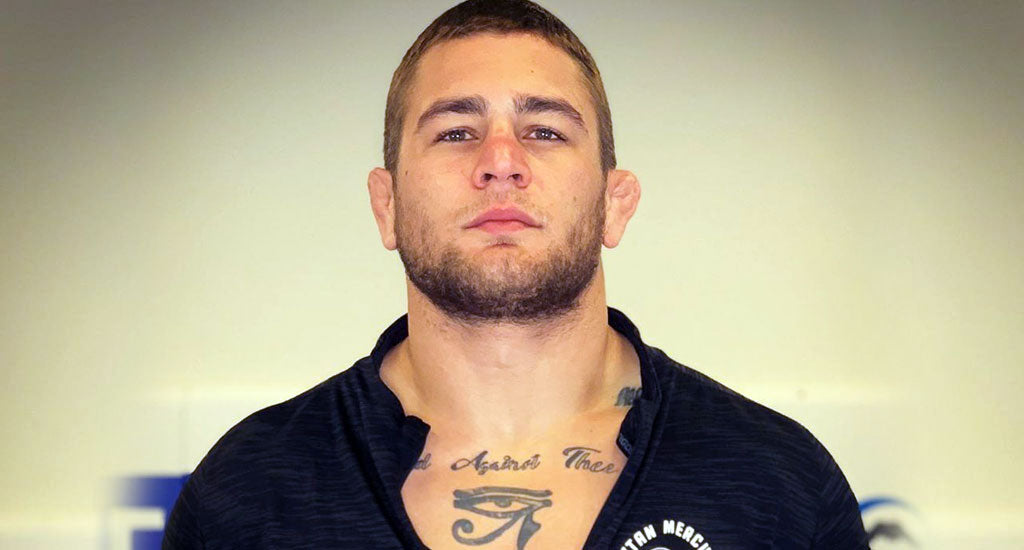 Pat Downey
Patrick Downey, commonly known as Pat Downey, is freestyle wrestler and Team USA representative, who was also a successful folkstyle (collegiate), Division 1, All American athlete for the Iowa State University (ISU). Often referenced as a controversial figure due to his outspoken social media presence, Downey is also one of the most talented and influential wrestlers of his generation with an array of titles and achievements to his credit, including with the NCAA, FILA, and NCJAA.
Pat Downey Wrestling
MAIN ACHIEVEMENTS

USAW
- 1st Place Junior Freestyle Fargo Nationals (2011)
- 1st Place FILA Junior Nationals (2012)
- 2nd Place Junior World Championship (2012)

High School
- 1st Place MPSSAA State Championship (2009 / 2010 / 2011)
- 1st Place NHSCA National Championship (2011)
- 1st Place USAW National Championships (2011)

Collegiate
- NCAA D1 All-American (2016)
- 1st Place NCJAA Nationals (2015)
- 3rd Place Big 12 Championships (2016)
- 5th Place NCAA Nationals (2016)

Senior
US World Team Member (2019)
- 1st Place US Open (2019)
- 1st Place Final X (2019)
- 1st Place Dave Schultz Memorial (2019)
- 3rd Place Dave Schultz Memorial (2017)
- 3rd Place Pan American Games (2019)

Weight Division: 86 kg (senior)

Teams:
- North County (High School)
- University of Nebraska–Lincoln (College)
- Iowa Central Community College (College)
- Iowa State University (College)


Patrick Downey Biography
Patrick Downey III was born on August 7, 1992, in Baltimore, Maryland, United States, where he grew up.

Sports were an integral part of Downey's upbringing, and by the time he reached high school, Patrick was a three-sport athlete, playing football, lacrosse, and wrestling for North County HS (MD).

Although competing in Baltimore, a circuit with a rich football and lacrosse history, Patrick opted for the less obvious route of wrestling after HS. This, however, did not mean Downey's football career at North County was devoid of high praise as he went on to be one of three Maryland prep quarterbacks selected for the prestigious Super-22 team roster. The young athlete also set a school record for total offense in a game with 420 total yards on 315 yards passing and 105 yards rushing during his senior year.

Although with a bumpy path during high school, one that forced him to switch schools on more than one occasion, Patrick's success was undeniable. His performance at the Junior Freestyle National Championships earned him a spot on the United States Olympic Training Center, in Colorado Springs, where he had the opportunity to train with some of the best athletes in the nation. One of those athletes was the 2012 Olympic gold medalist, Jordan Burroughs, who graduated from the University of Nebraska and interceded on Downey's behalf for his inclusion on the UNL wrestling squad.

Unfortunately for Downey and the Nebraska Huskers, things did not work out for the best as explained by Patrick in an interview for Team USA's website back in 2016:

"I got sidetracked in my time at Nebraska. I wasn't doing what I was there to do. I was caught up in other things like partying (...) I was really under a strict lifestyle at the OTC and getting thrown into that college environment kind of caught me by surprise. I started to get back on track but then I had a really bad injury, getting into an altercation and broke my thumb. Ultimately, Coach Manning had to let me go. They had to do what was right for them and the program and I have no grudges against anybody there."

The ordeal led Pat to rethink his life's goals and after being handed another chance to wrestle, this time for Iowa Central a community college in Fort Dodge, Downey appeared to be back on track. He enrolled at ICCC and spent the rest of the year studying, setting himself up for a positive run the following year. Downey went on to amass a strong redshirt freshman campaign, going undefeated and winning an individual NJCAA national title.

After showing his true talent during this 2015 season, Pat Downey was given two options to wrestle for a major team, opting to play for Iowa State University (ISU). Things started well for the Baltimore native, who became a starter for the Cyclones during the post-season and placed 3rd at the Big 12 Conference championships, going on to also compete at the NCAA where he earned All-American honors (5th place) despite entering the tournament unseeded.

Although successful on the mats, the relationship between Pat and the ISU coaching staff was not a harmonious one. This tumultuous interaction eventually led coach Kevin Jackson to announce Downey's dismissal from the squad in February 2017 for "repeated violations of team rules", this way ending the young athlete's collegiate wrestling career.

With the end of his folkstyle campaign, Downey returned to freestyle, moving to New Jersey to train with one of the top freestyle workgroups in America, with coach Reece Humphrey.
Pat Downey Arm Drag Tutorial