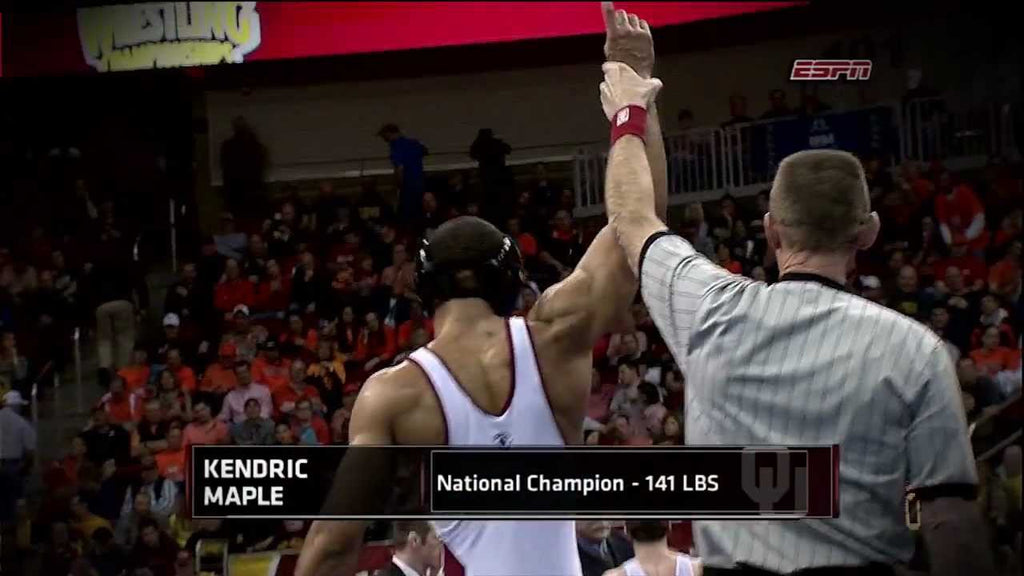 NCAA Champion Kendric Maple Joins Missouri Coaching Staff
University of Missouri has added 2013 NCAA champion Kendrick Maple to their coaching staff as an assistant coach. Head Coach Brian Smith announced the hire of the young coach after the departure of Joe Johnston (who will become the head coach of the Air Force's wrestling program). Maple comes to Missouri from Nebraska, where he spent two years and helped produce great results. Maple himself is a three-time All-American and won a national title as an Oklahoma Sooner, and has also had incredible national freestyle success.
Learn Ed Ruth's Cradle Series
Since graduating from Oklahoma, Maple has been a key part of some very successful programs, including two Big 10 teams in the Nebraska Cornhuskers and the Purdue Boilermakers. Maple was instrumental in coaching athletes like Chad Red, Taylor Venz, and Tyler Berger at Nebraska, all of whom earned national honors in his time there. At Purdue, Maple coached three national qualifiers with Tyrel Todd (whom he now joins at Missouri). Before his time in the Big 10, Maple coached for two years at Oklahoma as a volunteer assistant, helping athletes like Cody Brewer (who won a national championship).
Maple himself was one of the most successful athletes in OU wrestling history, capped off by his national title at 141-lbs in his undefeated junior season. With 127 wins over his four years, three All-American honors, and multiple Big 12 championships, Maple was among the most decorated athletes of his collegiate span. Since then, Kendrick won a national title at the 2017 US Open, and also won the prestigious Medved International at 2017. 
Learn the unstoppable cradle series Ed Ruth used to win three NCAA titles!