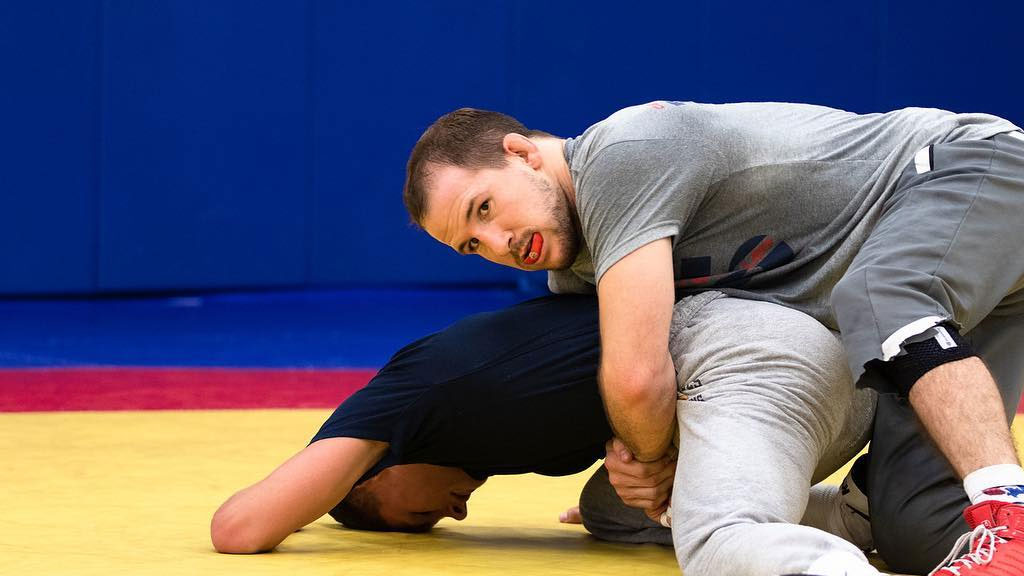 Logan Stieber
Logan Stieber is a former freestyle and collegiate wrestler well known for his legendary folkstyle career, representing the Ohio State University's Buckeyes, with whom Logan conquered 4 NCAA titles (only the 4th wrestler to ever accomplish this level of excellence), leading the team to their first national title in 2015. Stieber would later conquer a world title as a senior athlete while helping the United States conquer a world title in 2016, after a 21-year hiatus.
Logan Stieber Wrestling
MAIN ACHIEVEMENTS
High School
- 4x Ohio State Champion
- Outstanding Wrestler Award at Ohio State Tournament (2010)
- Junior Dan Hodge Award (2010)
- Dave Schultz High School Excellence Award (2010)
- 4th US World Team Trials as a junior high school (2009)
- 3rd US Freestyle National Tournament as a junior in high school (2009)
- 1st FILA Junior National Tournament (2008)
Collegiate
- 4x NCAA Champion
- 4x Big Ten Champion
- Dan Hodge Award >> most outstanding wrestler of the year (2015)
- Intermat Wrestler of the Year (2015 / 2012)
- NCAA Outstanding Wrestler Award (2015)
- Big 10 Wrestler of the Year (2015)
- Most Dominant Wrestler of the Year (2015 / 2013)
- 1st Place Ziolkowski Tournament (2012)
- 4th Place Summer Olympic Trials (2012)
- 2nd Place Junior World Cup (2011)
Senior
- World Team Member (2016 / 2017) -
1st Place World Championships (2016)
- 1st Place Paris Grand Prix (2017)
- 2nd Place World Cup (2017)
- 3rd place Pan American Championships (2017)
Weight Division: 61 kilograms (international)
Teams:
- Monroeville High College
- Ohio State (Buckeyes)
Instructionals:
- World Championship Takedowns
- Armbar Blueprint
Logan Stieber Biography
Logan Stieber was born on January 24, 1991, in Monroeville, Ohio, the U.S. where he grew up.
Raised in a family with a strong wrestling tradition, both Logan and his brother Hunter Stieber made waves in the local scene, conquering important titles at the youth level, including multiple OAC Grade School and Junior High State Championships.
During high school Logan kept a tremendous pace with his wrestling career, going on to become a 4x OHSAA DIII State Champion for Monroeville High, leading the team to a state title.
Stieber arrived at Ohio State's Buckeye team in 2011 already holding a solid reputation, captured during his compulsory education term where he amassed a 184-1 record and 179 straight wins for Monroeville High. Under Coach Tom Ryan's instruction, Logan would be catapulted into NCAA history, leading Buckeyes into National Championship contention, and eventually their first national title in 2015.
Famous for his folkstyle career, Stieber did have continued success at the Senior level, making the 2016 World squad for the United States, winning a world title that year. He returned to the big stage the following year, and although he did not win, he helped the United States conquer their first World title as a country in 21 years.
Logan Stieber Highlight