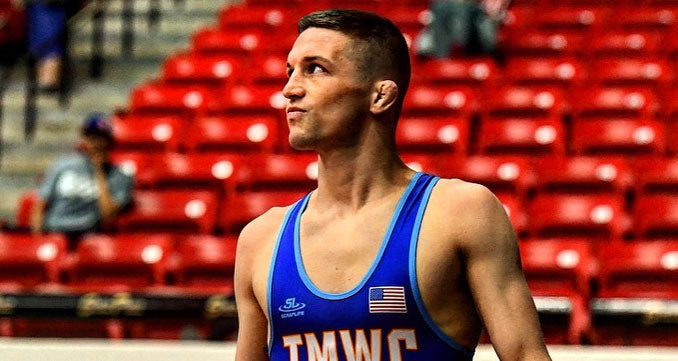 Johnni DiJulius
Johnni DiJulius is an amateur wrestler who competed extensively in the folkstyle collegiate circuit while representing Ohio State University, a squad he assisted in winning its first National title as a team. DiJulius became a 4x NCAA veteran, later turning his career towards coaching where he worked with Kent State's Golden Flashes and Harvard Wrestling.
Johnni DiJulius Wrestling
MAIN ACHIEVEMENTS:

High School:
- 1st Place OHSAA D2 State Championships (2009, 2010, 2011)

College:
- NCAA Championships Qualifier (2012, 2014, 2015, 2016)
- 1st Place Cliff Keen Las Vegas Invitational (2013)
- 1st Place Eastern Michigan Open (2015)
- 2nd Place Greyhound Open (2013)
- 4th Place Big Ten (2015)
- 6th Place Big Ten (2014)
- 7th Place Big Ten (2016)
Weight:
- 133 lb
Team:
- Cuyahoga Falls Walsh Jesuit
- Ohio State University
- Harvard University (coach)
Johnni DiJulius Biography
Johnni DiJulius was born on July 5, 1992, in Aurora, Ohio, USA.

An early starter, Johnni climbed through wrestling's youth leagues as a child, arriving at Cuyahoga Falls Walsh Jesuit High School with a decent amount of mat experience, earning his first individual state title in 2009, beating Drew Stone in the final.

Sadly, shortly after his triumphant performance at the 2009 Ohio High School Athletic Association (OHSAA) State Championships, DiJulius' mother, Stacy, passed away due to injuries sustained from falling out of a moving car. The incident received news coverage at the time as the driver of the vehicle commited suicide soon after the event.

After a solid career in high school wrestling, DiJulius headed to Ohio State, being part of a highly rated recruiting class that also included Hunter Stieber and Cam Tessari. Competing at 133 pounds, DiJulius helped the Buckeyes win their first National title as a team while also winning the prestigious Cliff Keen Las Vegas Invitational individually.

Once his collegiate career at Ohio State came to an end, DiJulius took a position as a volunteer assistant coach at Kent State. In his season with the Golden Flashes DiJulius helped team members Anthony Tutolo and Casey Sparkman qualify for the NCAA meet.

In 2019 Harvard Wrestling added Johnni DiJulius to its coaching staff.
Wrist Exchange Duck Under Instructional by Johnni DiJulius