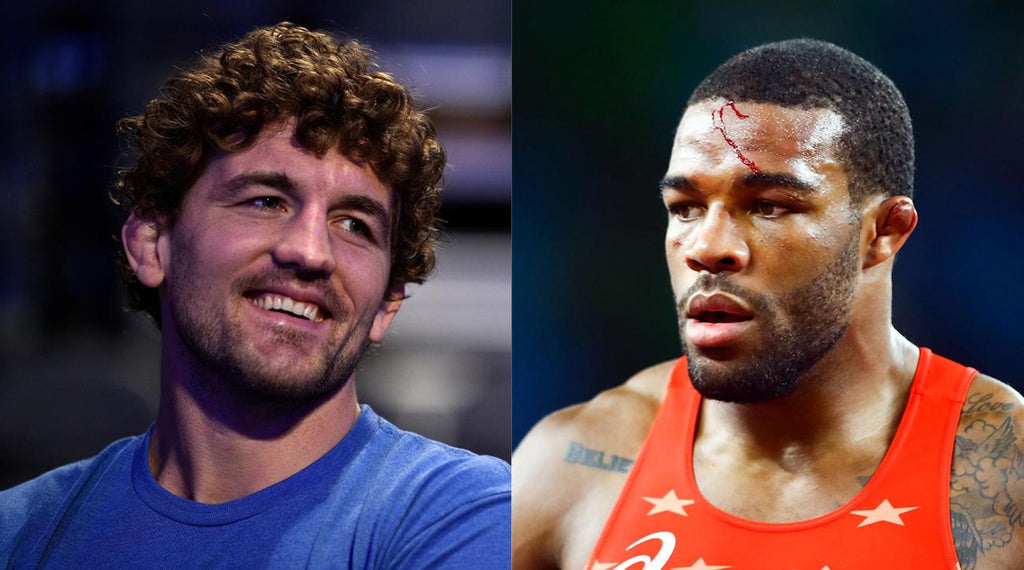 It's ON! Ben Askren vs. Jordan Burroughs at Grapple at the Garden!
After build up and speculation, it is official, Olympians Jordan Burroughs and Ben Askren will wrestle an exhibition bout to headline the 10th annual Grapple At The Garden event, to benefit the Beat The Streets foundation. Burroughs has been a BTW feature over the years, taking on some of the best in the world, and now we are privy to a battle between American legends. While Ben hasn't been active in wrestling competition, he's still on the mats training for his MMA career, as well as training youth, high school, collegiate, and senior athletes in Wisconsin. This 74-kg freestyle bout will take place on May 6th at the Hulu Theater at Madison Square Garden.
Jordan Burroughs is undefeated at the Beat The Streets events, winning in the 8 events he has participated in. This 5-time world and Olympic champion took on fellow world champion Frank Chamizo last year, in a bout marred by poor mat conditions. After taking a bronze medal at the 2018 world championships, Burroughs is already cleared for the Final X world qualifier. Burroughs is known for his incredible in-match tactics, durability, and takedown ability.
Ben Askren is a folkstyle legend and a freestyle Olympian, having gone 1-1 at the 2008games. Ben won 2 national titles for Missouri, and was awarded the Hodge Trophy both of those seasons, before turning to freestyle and eventually MMA (where he is an undefeated top-5 welterweight by UFC ranking).  Ben continues to coach and train every day at the Badger RTC in Wisconsin, and runs the Askren Wrestling Academy with his brother Max.
This is a great event that helps raise money for the largest grassroots foundation in the country based around promoting wrestling to inner-city youth. Tickets are now on sale at the BTS website.