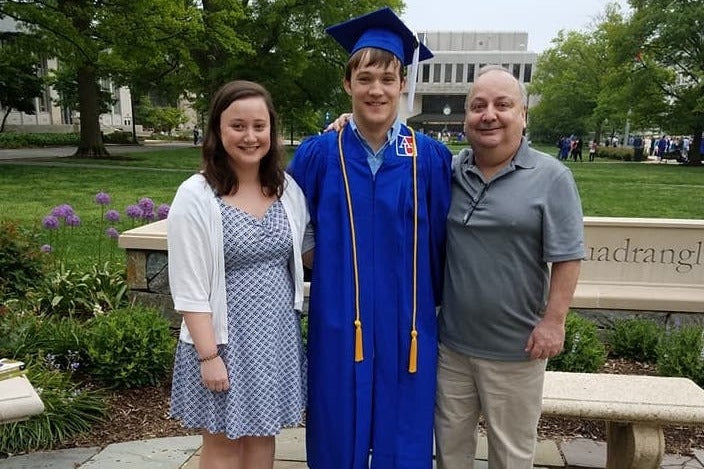 GoFundMe Now Available for D1 Wrestler Who's Father Passed Away During NCAAs
A GoFundMe has been created and is now circulating for the family of Steve Sprague, who passed away during the 2019 NCAA Wrestling Championships. Steve's son, Michael, wrestled his final match for American University and not long after Steve collapsed at the venue and later passed away. The GoFundMe is intending to help defray any costs associated with the medical intervention and funeral for Steve, and has begun circulating the wrestling community. As of writing this article, the effort has earned more than $25,000. The link to the fundraiser is here, and I'm sure anything donated will be appreciated.
The fundraising page described the situation like this: "On Friday, March 22, 2019, thirty minutes after Steve proudly watched his son wrestle his last match ever in college and at the NCAAs, he suffered a cardiac event that took his life. He was an amazing husband, father, brother, son, and friend loved by all. 

As many of you know, Steve lost his beloved wife nine years ago. Losing both parents has been overwhelming for his two children. Please consider helping out Steve's loved ones through this difficult time as they navigate this tragedy and move forward in life without him. Donations will go directly to his children to help with funeral expenses. 

The family appreciates anything you can give and please keep them in your prayers as they work through this difficult time. Thank you all and God bless."