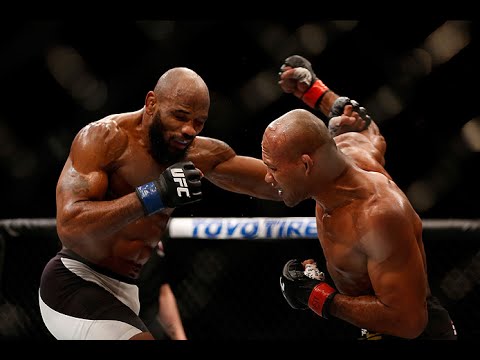 Freestyle Champ Yoel Romero Set for UFC Rematch with Jacare
Veteran freestyle wrestling and world champion Yoel Romero is now set for a UFC rematch next month in Florida, with former rival Jacare Sousa replacing Paulo Costa in the main event bout. The middleweight bout will take place on April 27th, a clash of top-6 divisional fighters. Both are known for their incredible grappling skill and athleticism, but their first fight was marred by inactivity and both have pledged more action in the sequel bout.
Yoel Romero is one of the best freestyle wrestlers to ever compete in the UFC, highlighted by his freestyle world championship in 1999 and silver medal the next year in Athens (combined with 4 other world medals). He was dominant in continental play, winning six pan american titles, including one where he beat Cael Sanderson. His takedown skills have been one of the most effective parts of his game in MMA, combined with flashy muay thai and smart cage tactics. Romero is currently ranked at 2nd in the world, only behind UFC champion Robert Whittaker.
Yoel and Jacare have fought once before, and Yoel won a split decision in a highly controversial bout. Most seemed to swing toward Jacare, but two of the three judges gave Romero rounds based on his striking, control, and a knockdown in the first round. Since then, both men have continued to establish themselves as top contenders to the 185-lb division.