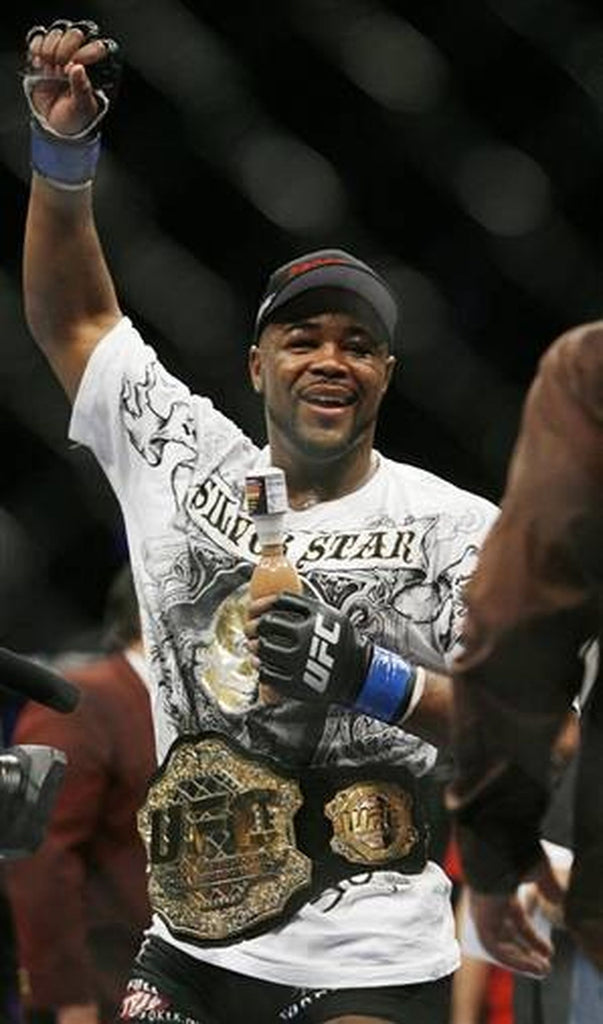 Former Michigan State Wrestler Rashad Evans to be Inducted to UFC Hall of Fame
Former Michigan State wrestler at 174lbs Rashad Evans will be inducted into the UFC Hall of Fame in the class of 2019, after a long and successful career in MMA. The Spartan wrestler started for two years in the Big Ten after winning a National Junior College championship at 165lbs. Evans' time as a wrestler is best remembered for his national tournament victory over Greg Jones, a three-time champion who only lost 4 matches in college (126-4).
Evans transitioned to MMA where he found sustained success as a light heavyweight and heavyweight, winning the Ultimate Fighter tournament against much larger men while using his takedowns and top pressure to beat less athletic foes. Eventually he moved down to 205lbs, where he would eventually win a UFC championship following a third-round KO of Forrest Griffin at UFC 92, a win that made him the first undefeated UFC champion in history.
Evans' career saw him beat other legends like Chuck Liddell, Quinton "Rampage" Jackson, Dan Henderson, Chael Sonnen, Michael Bisping, and Tito Ortiz. He was known for his crafty strategy, quick speed, and thunderous takedowns, all of which he first honed on a wrestling mat at the highest collegiate levels of the sport. Evans retired after UFC 225, and currently continues his work as a UFC analyst and a coach.