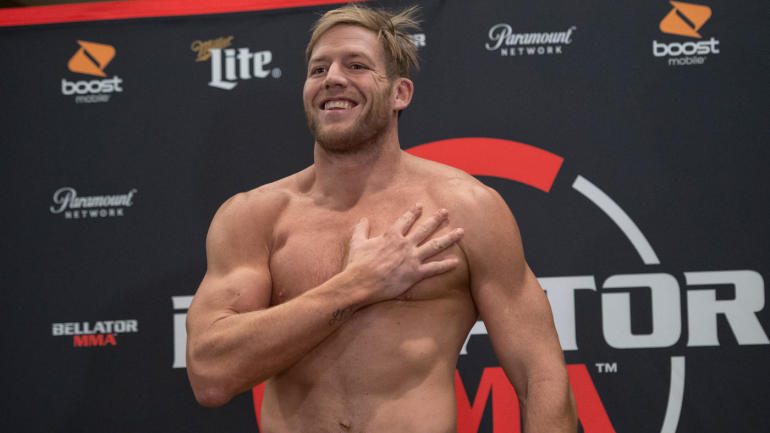 Former All-American Jack Hager, aka Jack Swagger, Wins Bellator Fight
It wasn't without some controversy, but former Oklahoma heavyweight All-American Jack Hager won his second MMA fight in Bellator, pushing his record to 2-0 with two submission wins after another first round arm triangle choke, this time over TJ Jones. Hager came out fast with a takedown that he turned into a dominating top game display, before securing the choke and the submission. The finish came at 2:26 of the opening frame. 
Learn how to throw someone the right way
Jack Hager is known best for his time as a WWE wrestler, under the ring name Jack Swagger, where he was a two-time World Heavyweight Champion. Hager brings good notoriety for Bellator MMA as they continue to expand, but he did draw some ire after holding his choke long after the referee attempted to stop the fight. Risking disqualification, he continued choking his opponent long after the tap, but he did state he wasn't sure if the ref was his opponent and didn't want to mistakenly release a winning hold.
After the match, he said "I meant no disrespect, but you're going to have to make me stop. I thought the referee was him. You all can boo me all you want, but you're not in here right now. … I knew once I got on top, he's not getting up."
Learn This Bulletproof Upper Body System From Greco Olympic Medalist Adam Wheeler