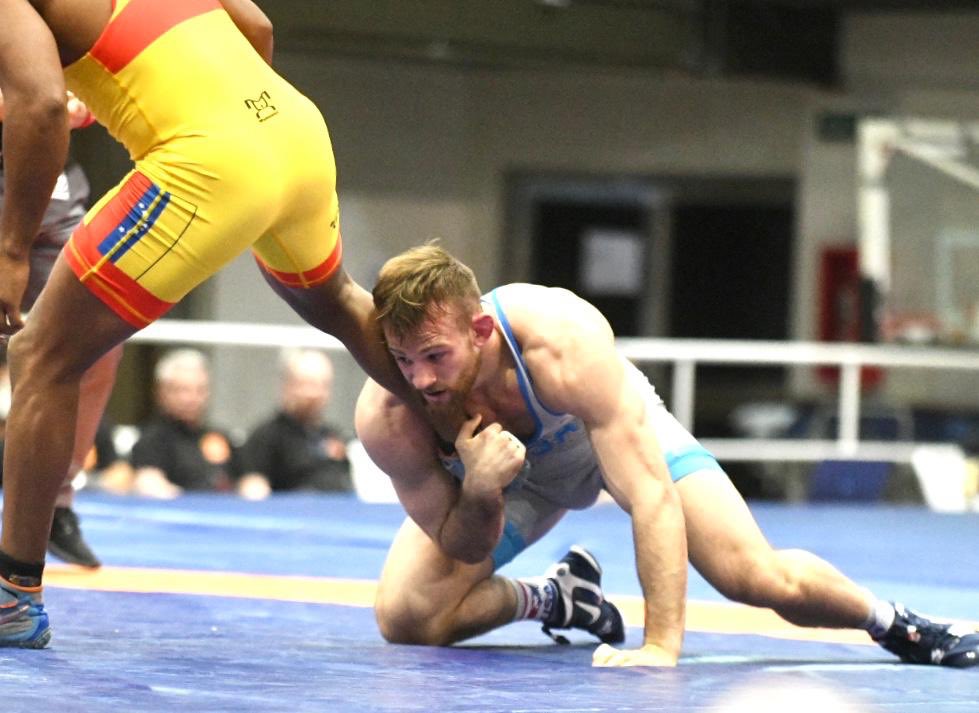 David Taylor Out Of Final X; Pat Downey Is The US Rep At Worlds
After an injury suffered in a recent match, reigning world champion at 86kg David Taylor will miss this year's Final X event, thereby conceding his place on the world team to World Team Trials champion Pat Downey. The two were to meet in a best-of-three to determine the world rep, but with Taylor's knee injury, Downey now takes that spot with no further qualification. Taylor said in a statement that he is confident in his return for 2020, but that being ready to compete in 2019 was too soon.
Taylor, who won world gold last year along with UWW's distinction as the most impressive men's freestyle wrestler internationally, was originally injured at the Beat the Streets charity event in an early scramble against NCAA champion Drew Foster. He has now gotten surgery on his knee, wished Downey luck, and begun his recovery for next year's Olympic trials (where he must now navigate the mini-tournament).
Downey is now set to compete for Team USA at 86kg in Nur Sultan, Kazakhstan. The rest of the team will be determined at Final X, but since Pat won the World Team Trials (and after winning the US Open) he has earned the spot. Downey represents the New Jersey RTC, as coached by Reece Humphrey.