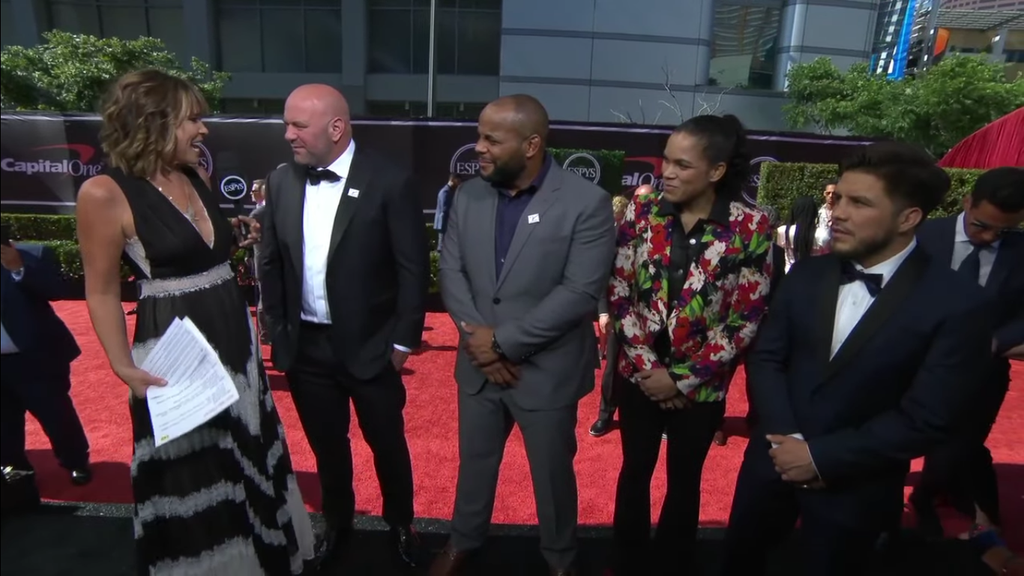 Daniel Cormier Wins 2019 ESPY Award for Best MMA Fighter
Daniel Cormier can add another prize onto his impressive resume: the 2019 Best MMA Fighter ESPY. 
On June 10th, 2019, Cormier took home his first ESPY award by beating out a stacked group of nominees, including UFC Women's Bantamweight and Featherweight Champion Amanda Nunes, interim UFC Middleweight Champion Israel Adesanya, and UFC Flyweight and Bantamweight Champion Henry Cejudo. The award, the first of its kind for the MMA category after sharing contention with boxing for years, was announced by UFC President Dana White. 
Want to update your FUNDAMENTALS? You might as well learn from an ALL-TIME GREAT! Click Learn More!
Cormier, however, did not receive the award on stage but rather on the red carpet. Yet Cormier expressed gratitude for winning the first-ever Best MMA Fighter ESPY.
"It's exciting, I can't believe I have an ESPY. I'm just a kid from Louisiana," Cormier remarked afterwards. "To be in a category with such talented fighters, it's amazing."
ESPN journalist Hannah Storm was on hand for the award outside and asked Cormier if his next fight, a title defense of his UFC Heavyweight crown against Stipe Miocic, would be his last. Cormier remarked that he was "feeling better" than he felt in a long time, but "we will see how it goes." Dana White interjected with chuckles to say that it will not be his last fight for the UFC.
Cormier finished off by stating that both his parents are in the hospital due to illness, but "this award will bring smiles to their faces."
The upcoming fight with Miocic, scheduled for UFC 241 on August 17th, is not his first encounter with the Cleveland-based opponent. Cormier won the heavyweight title from Miocic last June with a knockout in the first round. He later defeated Derrick Lewis at UFC 230 to defend the championship. Prior to winning the heavyweight strap, Cormier was also the UFC Light Heavyweight Champion, though he has vacated the title since then to the Jon Jones vs. Alexander Gustafsson winner, the former of which won. 
The Best MMA Fighter ESPY is one of several awards given out at the annual event presented by ESPN. The 2019 ceremony, hosted by comedian Tracy Morgan took place at the Microsoft Theatre in Los Angeles.
Want to learn the FUNDAMENTALS from a wrestling great and an MMA LEGEND? Wrestling Fundamentals From The Bad Guy BY Chael Sonnen is EXACTLY what you need! Build your game from the ground up with Chael Sonnen!