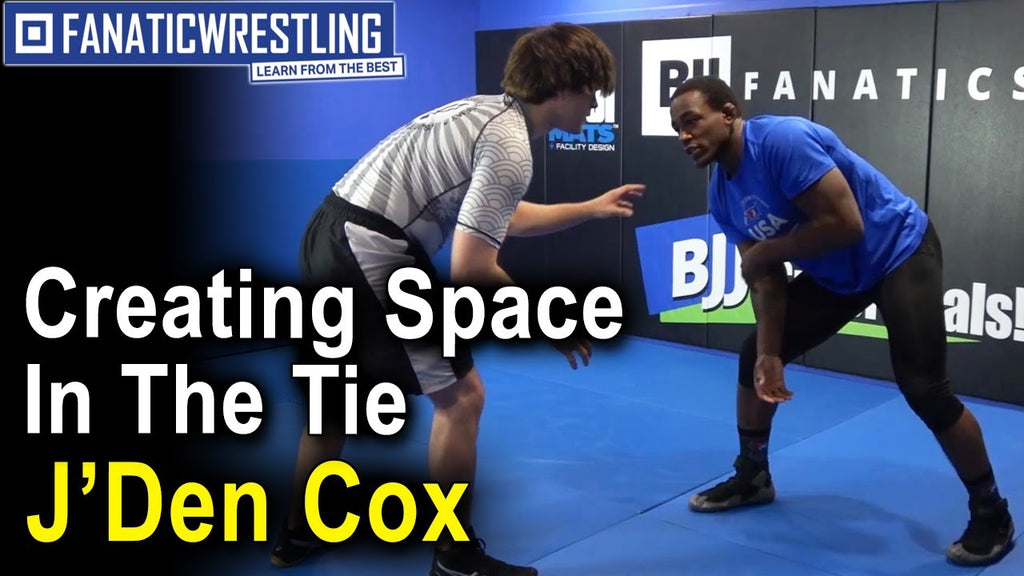 Creating Space in the Tie Up
 2018 World Champ Shows You How to Easily Create Space
2016 Olympic Bronze Medalist and 2018 World Champion J'Den Cox knows a thing or two about managing space when tied up against his opponents.  The paradox of grappling is that there must always be some type of connection or proximity to allow for our shots to be effective for instance, but we must also be able to create the necessary space to allow the shot to happen.
Let this Olympian and World Champ fix your Take Downs!  Click Learn More!
In the video below, excerpted from his latest wrestling instructional Float Like a Butterfly from Fanatic Wrestling, he shows an ultra-simple use of grips on the wrist and elbows of his opponents that give him that perfect balance of proximity and connection, while also creating and maintaining the space he needs to set up his game plan and launch his offense.
Check it out below and take advantage of Fanatic Wrestling by getting yourself a copy of Float Like a Butterfly today!
Let this 3 time NCAA Champion, Olympic Medalist and World Champ show you all of his secrets to easily and powerfully securing take downs.  This is information that would take you a lifetime of trial and error to amass and you're probably never going to get it all.  In this convenient, easy to follow instructional, you will be able to rocket your progress past your competition.  Get it today!