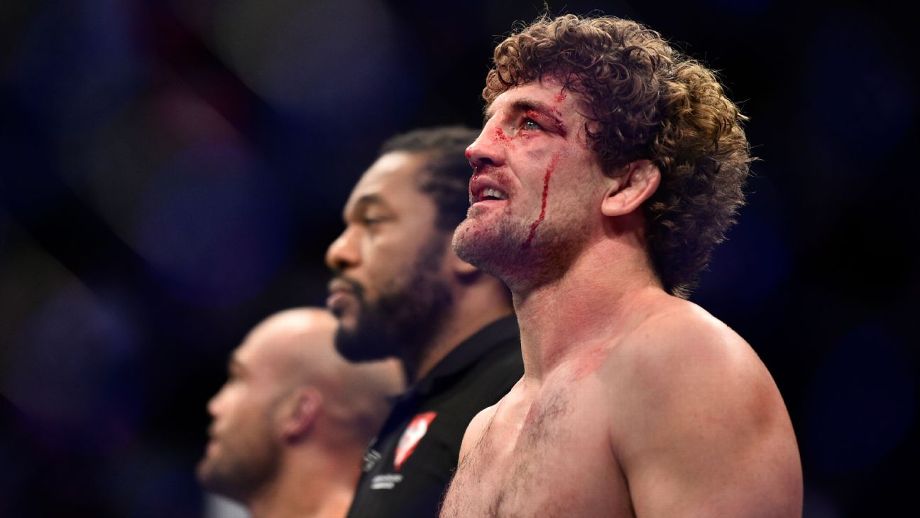 Askren Would Only Accept a Title Shot With Woodley's Blessing
After winning his debut UFC fight against former champion Robbie Lawler, Ben Askren has made his intentions known: he's coming for the divisions best and toughest guys, except for one: Tyron Woodley. After being teammates in college while wrestling for Missouri, the two ascended the MMA ladder and are both top-5 welterweights, but with Woodley coming off of a disappointing loss of his championship, Ben has put his loyalty first and said that he will only accept a title shot now with Tyron's blessing.
In an interview with Luke Thomas this week, Ben said that he would love a title shot, if Tyron was on board, but until then he is focusing on a fight with either Darren Till or Jorge Masvidal. Right now, champion Kamaru Usman has been linked to a fight against Colby Covington (an All-American for Oregon State), so Askren may have time to build his resume in the UFC a little more, but he's happy to jump in line over Covington.
"If Colby gets screwed again, I've got no issue with that," Askren said. "Colby is a jabronie. This was a path that I haven't even gone down, because I didn't really see a scenario where Tyron lost to Marty. So I hadn't even started thinking this way. And now that he's calling me out, I probably have to talk to Tyron a little bit and see where we go from there."