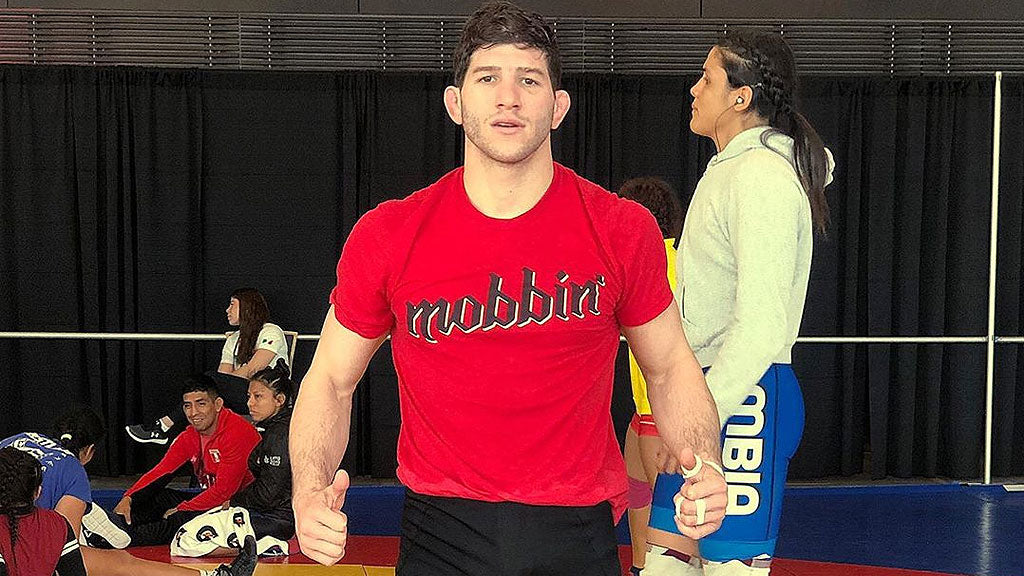 Anthony Ashnault
Anthony Ashnault is an American amateur wrestler from New Jersey who first gained notoriety during his high school wrestling career with South Plainfield, where he set a winning streak record (170-0) while being also the first-ever undefeated NJ state champion. In college, Ashnault joined the Scarlet Knights where he also made history by becoming the first-ever NCAA champion (2019) from the prestigious Rutgers University program, an honor he shared with team-mate Nick Suriano. After his brilliant folkstyle career, Anthony moved on to freestyle where he was equally successful competing for Team USA.
Anthony Ashnault Wrestling
MAIN ACHIEVEMENTS

High School:
- 1st Place NJSIAA Championship (2010, 2011, 2012, 2013)

Collegiate:
NCAA D1 All American (2015, 2016, 2017, 2019)
- 1st Place NCAA Championship (2019)
- 1st Place Big Ten Championships (2016, 2017, 2019)

Senior:
- 1st Place Pan American Championship (2019, 2020)
- 2nd Place Team USA World Trials (2019)

Weight:
- 141 lbs (collegiate)
- 149 lbs (collegiate)
- 70 kg (senior)

Teams:
- South Plainfield (High School)
- Rutgers University (College)


Anthony Ashnault Biography
Anthony James Ashnault was born on June 25, 1995, in South Plainfield, New Jersey, USA.

Seeing his older brother Billy compete sparked in young Anthony the desire to wrestle, an aspiration equally supported by the town in which Ashnault grew up (South Plainfield), a place with a numerous grappling community.

Anthony hit the mats as soon as he could and was quickly aware of his potential for the sport, particularly during high school, when the young athlete's career truly started taking off. This blossoming of the New Jersey native's vocation and the well-earned recognition happened while he dominated the mats at a state level, earning 4 NJ titles and going undefeated for four seasons with a 170-0 record, competing for the South Plainfield High School. During this process, Anthony became one of the most accomplished wrestlers in State High School history and the first-ever four-time/undefeated New Jersey state champion.

After high school, Anthony joined the Rutgers University wrestling program, a team that was, at the time, pushing for a Top-10 national ranking, placing high hopes on the Jersey phenom.

As a Scarlet Knight, Ashnault became a three-time NCAA All-American, and two-time Big Ten conference champ at 141 pounds up until a severe knee injury forced Anthony to the sidelines for all of 2018. After his rehabilitation, Ashnault came back stronger than ever, taking home the NCAA title in 2019 at 149 lbs, then becoming the first Rutgers wrestler to win the tournament alongside teammate Nick Suriano (133 lbs) - although technically Suriano's final took place 40 mins earlier than Ashnault's.

During his undefeated season towards the NCAA title (36-0), Ashnault became somewhat of a media darling due to his relationship with his mother, which captivated the wrestling fan audience. His mother who would sit through Anthony's matches while covering her face, showing physical and moral support for her son while not bearing to watch her son wrestle.

After his collegiate career, Anthony switched gears towards freestyle wrestling and immediately found success with the US national team, conquering back-to-back wins at the Pan American Championships.
Anthony Ashnault Badger Trap Tutorial