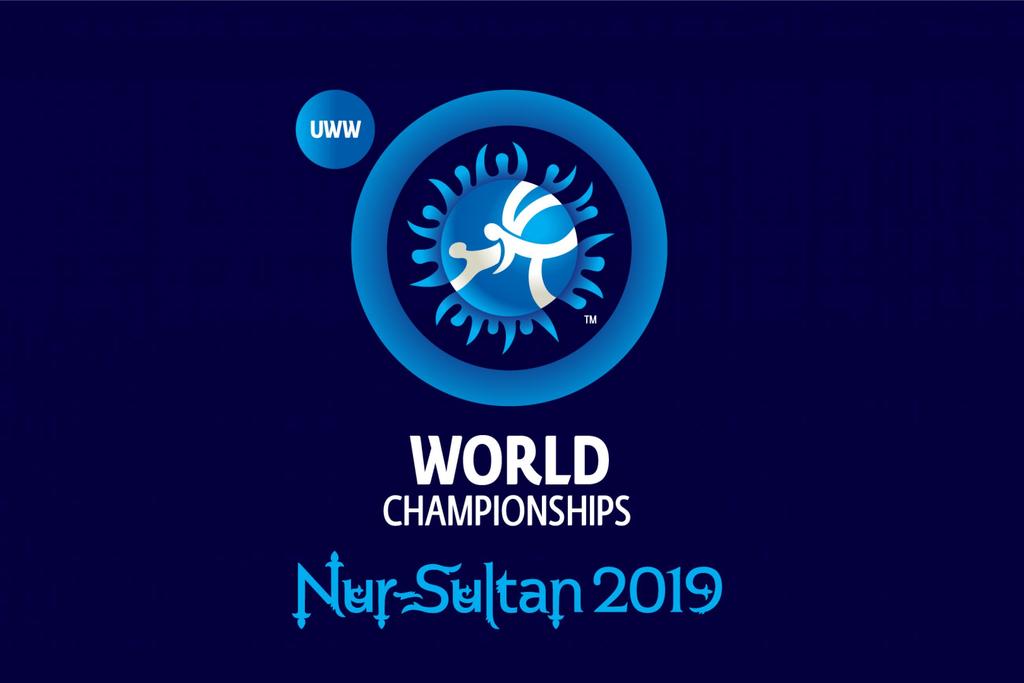 World Championships: Men's Greco Team
Alright guys, as some of you I'm sure have already read, we here at Fanatic Wrestling have released the men's freestyle roster for the world championships September 14-22, 2019 in Nur-Sultan, Kazakhstan.  In the men's freestyle blog we told you who would represent and at weight, along with some of their notable achievements and how they stack up in the international field. This one will be the exact same except for the fact it deals with the men's Greco-Roman wrestling team.  Even though Greco has struggled to gain as much popularity in the United States as Freestyle, they put in just as much work as their teammates, and are still representing their country abroad in the biggest tournament in the world, next to the 2020 Olympics. So let's show these guys some love and kick off this blog!  
55KG: Max Nowry: This year's Final X Greco winner at 55KG, Nowry has a backstory that speaks to the persistence that wrestlers are seemingly known for.  Nowry has tried since he was 19 years old (He turned 29 this year) to make a world team, and until this year has managed to fall short time and time again.  So in this case, I guess it is the 10th time that is the charm.  Although it has taken him a decade to make a world team, he has been a very fierce competitor on the Greco circuit, and whether he is a favorite or not, expect for him to bring the boom with him to the Middle East later this month.  
60KG: Ildar Hafizov: Ildar Hafizov has had a pretty long and drawn out process on his return to world championship and Olympic action.  Although he was this year's Final X winner and US Open runner-up, Hafizov has Olympic experience dating back to 2008 when he wrestled for Uzbekistan.  Although he didn't medal, the experience on that type of stage is what could make all of the difference come game time. Even though he has had a bit of a break in the action, he has returned recently in full force like he never left.  I'm excited to see what he brings to the world stage.  
Take your Upper Body Takedowns to the Next Level! Click Learn More!
63KG: Ryan Mango: If the name sounds familiar to you, it should.  Ryan is the brother of long time Team USA resident athlete Spenser Mango.  Although I think it's safe to say that Ryan definitely doesn't live in his big brother's shadow, he really went on a tear this year claiming to huge gold medal finishes at the US Open and the Pan Am games.  Ryan has also proved himself successful at the NCAA level where he claimed All-American honors wrestling for Stanford University before his eventual enlistment and continuation of his wrestling career in the armed forces.  
67KG: Ellis Coleman: This year's Final X champion was also an Olympian what seems like forever ago back in 2012.  He didn't place in the Olympics but being one of the youngest and toughest guys around he definitely made a name for himself.  In 2011, Coleman hit his infamous flying squirrel takedown that made him internet famous, and that caused a small confusion between him and 2012 Olympian gymnast Gabby Douglas who nicknamed herself the flying squirrel.  Ellis then when on to adopt an actual flying squirrel as a pet that travels by his side as a physical reminder.  
72KG: Raymond Bunker: Even though the Marine Corp rep has been in the game for a while, he did take a small hiatus from wrestling to pursue amateur MMA back in 2014 where he fought 3 times with a 2-1 record.  A little off topic I admit, but if you've watched Bunker wrestle it highly attributes to his toughness. Final X winner and US Open champ being his most recent achievements; Bunker is the epitome of what it means to wrestle with guts.  He's so intense, really grinds on his opponents, and the shiniest part of his character is that he is always humble, win or lose. I expect for him to make A LOT of noise at this year's world championships.  
Update your Upper Body Takedowns with Adam Wheeler! Click Learn More!
77KG: Patrick Smith: This year's Final X and Pan Am champ is also a 5x National champion and a 2016 Olympic trials runner-up.  While this is his first time making a big stage, he certainly is no stranger to high level success. There are quite a few members of the USA Greco team that have been in the trenches a while now, Smith included, and now that they finally have a big shot, it'll be interesting to see what they make of it.  
82KG: John Stefanowicz: Stefanowicz is a long time Greco vet as well who actually found himself stepping away from the sport of wrestling for a while.  That didn't stop him from claiming silver medals at the World Team Trials, the Armed Forces Championships and the European Games.  I look for John to solidify himself as a legit competitor in Kazakhstan and prove not only to us, but to himself that him and the rest of the Greco US team can compete against the world.  
87KG: Joe Rau: Joe Rau is one of those guys that I just can't help but root for.  To start, I have some bias because Joe is a NCAA Division III National Champ for Elmhurst College in Illinois, and I was actually there to witness his matches.  The 2nd reason is because most division II or III guys don't go past college to continue wrestling, myself included, and remain competitive on a strict wrestling circuit.  He won the Olympic Trials in 2016, and appeared at his first world championships in 2014 only to lose in the first round. He never placed at his local state tournament, then turned around and won a national title in college, took a lot of bumps and bruises on the international level, and now he has made another world team with a legit shot of getting some 2020 Olympic action.  I'm more than excited to watch him tear it up.
97KG: G'Angelo Hancock: Hancock is probably one of the more unlikely success stories in this motley crew.  He wanted to quit wrestling at 16 because he was working two part time jobs to help his family and being forced to wrestle at 195lbs even though he had outgrown the class and done much better at 220.  to him, it seemed like football was the better option. Or at least until coach and Olympian TC Dantzler knocked on his door and persuaded him to try out Greco-Roman wrestling. Hancock, at the tender age of 22 is already a 3x US Open champion and a 2x World Team Trials Champion and has a very good shot at taking it all on the big stage.  Guess Team USA is lucky he had a very inspirational coach to change his mind.  
130KG: Adam Coon: Coon is one of the few Greco members that has had numerous successful runs in the past not only in Greco but also in Freestyle.  Adam is a 2x US Open Champ in both styles, a 2x NCAA runner-up, and a 3x All-American for the University of Michigan. Coon Came up a match short of also making the freestyle team, losing to teammate and now Team USA freestyle representative Nick Gwiazdowski.  Coon however is highly favored to win his bracket later in Nur-Sultan.  
What To Expect
Men's freestyle has gotten a lot of the applause lately for building one of their better teams in recent years, but the Greco team is quietly doing very well right alongside them.  Part of this may just be that freestyle is more popular in the US and that the freestyle pool is typically a bit more competitive because of that. Greco has gained a lot of popularity in recent years however, and the guys that represent it are equally as talented.  expect these guys to put USA Greco back on the map.  
Upper Body Takedowns By Adam Wheeler gives you the tools you need to close the distance and IMPOSE YOUR WILL on your opponent. Dominate with upper body control, throws, and takedowns  with Adam Wheeler!