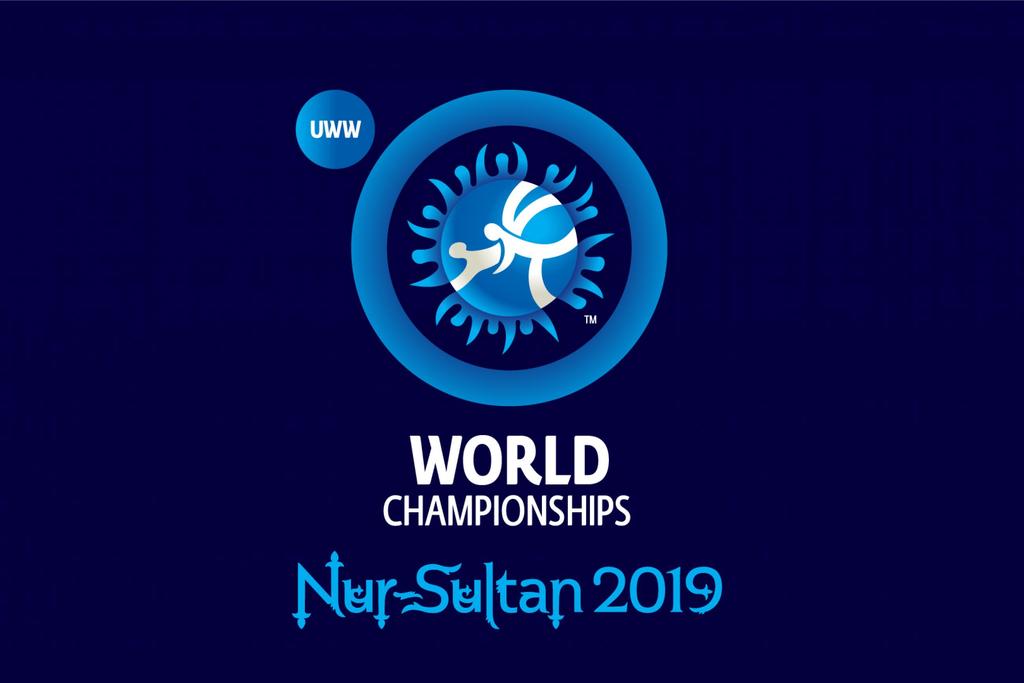 Women's USA Freestyle Team Set To Throw Down
As I'm sure most of you know by now, the UWW World Championships are set to take place in Nur-Sultan, Kazakhstan September 14-22, 2019.  After blogs on both the men's Freestyle and Greco teams, it wouldn't be right without showing the lady mat rats some love. Women's wrestling has seen a huge boom over the last three or so years thanks to women such as the ones on this team being so competitive and striving to push the women's end of the sport.  We have seen a literal explosion of women's wrestling programs in both high school and at the collegiate level. We have also seen more Olympic weight classes added to cater to more competition. This is as stacked as any Olympic wrestling team I have ever seen so let's get started!  
50KG: Whitney Conder: MP (Military Police) officer Whitney Conder, along with a few other women on this list get to both serve, and represent their country on numerous facets regularly.  Conder is a long time competitor in freestyle racking up numerous prestigious achievements in her career. She is a 5x National Champ, a 4x World Team member, and is most recently a 2019 Pan Am champ.  Conder has a decent draw for world's and I definitely expect to see her success carry over.  
53KG: Sarah Hildebrandt: Being an Indiana native, this is one of the few members I am most excited for.  Sarah is a Penn High School graduate which is near South Bend, Indiana where she spent most, if not all of her high school career wrestling boys.  She is a 2x Pan Am champ, 2018 world's silver medalist, multiple time national champ in college, and was the first female wrestler to sign with wrestling company, The Rudis.  
55KG: Jacarra Winchester: Jacarra is one of the newest members for the ladies on Team USA.  She is a 2018 world team member, and a US Open champ. Although her resume may not extend quite as long as some of the other women involved, I assure you that Winchester is no slouch.  She has beaten some very stiff competition to earn her spot to represent the United States in Kazakhstan, and she doesn't really show any signs of slowing down. It'll be interesting to see how she does later this month.  
57KG: Jenna Burkert: Jenna Burket has an interesting story that has led her to where she is now.  When she was a young girl, she remembers seeing a wrestling flyer and being taunted by a boy who proceeded to tell her that she couldn't wrestle because she's a girl.  She has always used that as fuel in her competitive mindset and in her work in seminars and club activities with youth wrestlers. Burkert is a US National champ, a world team trials champ, and a bronze medalist at the US Open.  She's been one of the more aggressive girls on the team and it'll be interesting to see if she can take some of her tactics overseas with success.  
59KG: Alli Ragan: Ragan has become known in recent months as one of the top enforcers of the ladies program at the coveted Hawkeye Wrestling Club.  In her tenure with team USA, Ragan has racked up numerous junior and senior world titles and is currently ranked as the number one wrestler in her class.  She has definitely become one of the mainstays for the women's team, and one of the more successful competitors. With as much success as she's had both nationally and internationally, I expect the world championships to just be another day in the office for her.  
62KG: Kayla Miracle: Kayla Miracle is the second woman on this list I have a very positive bias towards because she is also an Indiana native like teammate Sarah Hildebrandt.  Kayla has wrestling in her blood, as she grew up watching older Brother Sean wrestle, and dad Lee, coach. In 2012, she was the first girl in Indiana State wrestling history to qualify for the state tournament.  And to add icing to the cake, this was before the explosion of girls wrestling. Kayla qualified for the boys state tournament, and for those of you that are not privy, Indiana doesn't have a class distinction for the individual state tournament so it is literally represented from the best all over the state.  Miracle is another one of the figure heads of the Lady Hawkeye Wrestling Club, and has recently beaten the reigning world bronze medalist end route to being on her first senior world team this year. While she is no stranger to success, one has to wonder if she'll suffer from any first time jitters, or if it'll be business as usual for Indiana's born and rose?  
65KG: Forrest Molinari: Like teammates Ragan and Miracle, Molinari is also a representative of the always loaded Hawkeye Wrestling Club.  If you have been seeing her name mentioned a lot it is probably due to the fact that she wins almost everything she enters, and does it in typical, grinding, Iowa style to boot.  This is her 2nd time on the senior level world team, and even among her international competition that there is a plethora of, she seems highly likely of claiming this year's world gold at the 65 kilo division.  
68KG: Tamyra Mensah-Stock:  Mensah-Stock is another one of the Team USA ladies that seems to be a sure bet, because the trail of victories behind her seems to run for quite some length.  She was a 2x national champion in college for Wayland Baptist University in Texas before she burst on to the international scene full time. Mensah-Stock is a world bronze medalist from the year before, and has taken gold at quite a few prestigious tournaments including the Yarygin, Kolov, and the US Open.  With as far and wide as her successful streak reaches, it is awfully hard not to favor her even in the midst of the steepest of international competition.  
72KG: Victoria Francis: Along with a sweeping performance at Final X, Francis has also claimed first place finishes at the US Open and the world team trials.  The thing that is eye catching to me is her past issues with the USADA. Francis had to take a year away from competition after testing positive for an unknown substance or substances that is deemed unacceptable for athlete use.  Although it doesn't seem to have had much of an effect on her competition, one has to wonder whether this is a prolonged issue, or simply a case of misunderstanding and accidental use. It would be detrimental to the Team USA ladies to lose a vital piece of their lineup this late into crunch time.  
76KG: Adeline Gray: 76 kilos in the coming year is going to be absolutely pivotal in how far the lady Olympians will go.  Adeline Gray is the only representative for Team USA that has any Olympic experience, having competed in the 2016 games.  After coming up short of a medal in 2016, Gray has been on absolute fire. She is the reigning world champion from the year before, has won three Pan Am games gold medals, and is the clear favorite to win again this year.  Although she cannot control how her teammates perform, I feel she'll play a vital role for them as someone to lean on and look up to as we head into the world championships and further into the Olympic year.  
What To Look Forward To
Looking back at both the men's and the women's teams for this year, I know it probably seems like I'm really hyping them up.  I assure you that these three teams are literally just that loaded. There are a lot of high hopes and a lot of potential for all parts of Team USA Wrestling, each team being favored to win numerous medals.  It has been a long time since the USA wrestling team has had this many favored wrestlers. Greco isn't typically a strong suit of ours, but there are quite a few hammers and young guns looking to make a name all in that line up.  Only time will tell what these teams are truly destined for but one has to like the odds of doing extremely well based of prior performances. After reading up on the international scene I hope you guys are as excited for the world championships as I am.  Till next time, Fanatics!  
Float Like A Butterfly By J'Den Cox
gives you the tools to become a smoother more natural grappler. J'Den goes over the movement and traps that he uses to takedown the world's best wrestlers. In this 4-part instructional J'Den takes you on a tour of what it takes to FLOAT LIKE A BUTTERFLY!