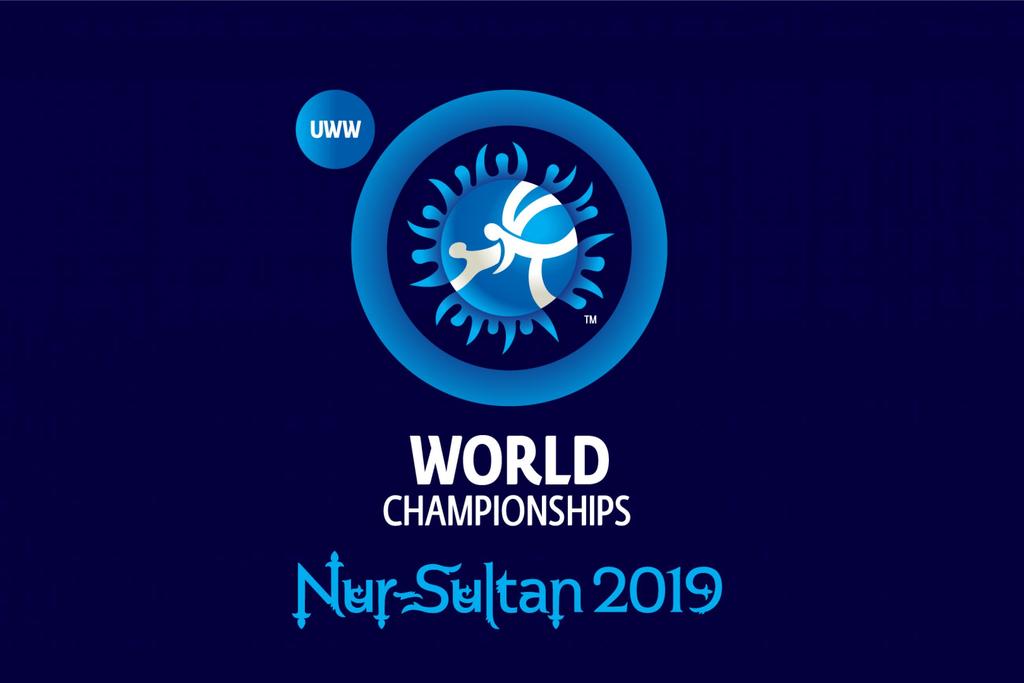 Women's Freestyle World Championship Results
Alright guys, if you have been keeping up with us here at Fanatic Wrestling, you would know that we have released blogs on both the men's Greco Roman and Freestyle world teams, so it is only right that for the third and final installment, we give the Team USA ladies their chance to shine.  All over the country, women's wrestling has been on the rise at every level from elementary through collegiate, and with the steep competition just to make the lady's world team, I'd say they are already seeing the ripple effect in action. This year saw a few returning members but a lot of new blood eager to make a name for themselves on the world stage, so without any further flattering or introduction, let's delve right in to how the lady scrappers of Team USA faired against the rest of the world.  
50KG*: Whitney Conder earned the right to represent Team USA at the 50 kilogram weight division.  The 2019 Pan Am gold medalist, multiple time world team member, and Army WACP athlete set herself up for what should have been a stellar performance, but seemed as though her nerves may have gotten the best of her.  All in all, miss Conder wasn't able to find her rhythm before dropping her opening bout to S.H. Kim (PRK) 6-0. 50 kilograms is however an Olympic spot that the US has now vacated. The rest of the results are as follows:
Gold: M. Stadnik (AZE) defeats E. Vuc (ROU) 
Bronze: V. Islamova Brik (KAZ) defeats O. Livach (UKR)
Bronze: E. Poleschuk (RUS) defeats S. Yanan (CHN)
53KG*: Sarah Hildebrandt earned the right to represent Team USA at the 53 kilogram class.  Sarah is one of the few wrestlers in this selection that I had a lot of bias towards as she is an Indiana native, and I have watched her compete since high school.  After long since proving that she deserves to be on the same stage with the best women in the world, it was very saddening to watch her run come without a medal. Hildebrandt opened up strong in her first bout beating T. Dao Bui (VIE) by way of a 10-0 Technical Fall.  She then dropped her next two matches to the eventual silver and bronze medalists in her class in heart-breaking fashion. Sarah ended up placing 9th overall in her division.  The rest of the results are as follows:
Gold: Y. Mi Pak (PRK) defeats M. Mukaida (JPN) 
Bronze: V. Phogat (IND) defeats M. Prevolaraki (GEO) 
Bronze: Q. Pang (CHN) defeats R. Zasina (POL)
55KG*: Jacarra Winchester earned the opportunity to represent the ladies of Team USA at the 55 kilogram division.  What makes this one so unique is that I don't think any of the so-called experts expected miss Winchester to make it anywhere near as far as she did.  Jacarra racked up a 4-0 record over the weekend en route to a world championship outscoring her four opponents 34-9. Jacarra had this to say after the action was said and done, "I've been saying I was going to be a world champion for the last year and everyone seemed to believe me, but now that I've done it they act so surprised.  I knew I'd make it here. I knew I'd win." With 55 kilos not being an Olympic weight, it'll be interesting to see where Jacarra ends up. The rest of the results at 55 kilograms are as follows:
Gold: J. Winchester (USA) defeats N. Irie (JPN)
Bronze: O. Khoroshavtseva (RUS) defeats M. Sedniva (KAZ)
Bronze: B. Bat Ochir (MGL) defeats R. Gun (TUR)
57KG*: Jenna Burkert had the opportunity to represent Team USA in Nur-Sultan over the weekend.  Burkert, another stand out of the Army's WACP program looked like she was on fire heading into the Middle East for the world championships.  Sadly, her day culminated in a 1-1 showing resulting in a DNP for her and Team USA. Jenna opened up strong in her first bout picking up a solid 8-0 win over H. Martinakova (CZE) in dominating fashion, only to get caught on her back in her second bout against M. Simonyan (RUS) in 3:38.  The rest of the results are as follows:
Gold: R. Kawai (JPN) defeats N. Rong (CHN) 9-6
Bronze: I. Kurachkira (BLR) defeats J. Esienwerz (POL) 4-0
Bronze: O. Adekouroye (NGR) defeats A. Nichita (MDA) 10-0
59KG: Alli Ragan was the spot holder at the 59 kilo division for Team USA.  Long time team member, and undoubtedly one of the favorites to do well, Ragan saw her day cut very short losing in her opening round match up.  Ragan seemed to have been caught fairly quick by A. Lysak (UKR) who picked up the fall at 1:34 into the bout. Lysak went on to battle for bronze before losing herself.  This just serves as a reminder that anyone can get caught on any day. The rest of the results at 59 kilos are as follows: 
Gold: L. Morais (CAN) defeats L. Ovcharova (RUS) Fall
Bronze: P. Xingru (CHN) defeats P. Dhanda (IND) 9-3
Bronze: P. Shoovdor defeats A. Lysak (UKR) Fall
Ready to Learn from the FANATICS crew? Click Learn More!
62KG*: Kayla Miracle earned her opportunity to represent with the ladies of Team USA in the 62 Kilo division.  Miracle was another one of the ladies on Team USA that I had shown a bit of bias towards as she is also an Indiana native.  She was the first female in Indiana state history to qualify for the state tournament wrestling against boys. Miracle started out more than stellar winning her 1st match 11-0 against N. Esenbaeva (UZB) and then beating L. Nunes De Oliviera (BRA) 15-4.  She then dropped her third match 6-6 on a criteria decision against JS Rim (PRK) stopping her just short of cracking the podium.  The rest of the results are as follows:
Gold: A. Tynybekova (KGZ) defeats T. Husein (BUL) 5-3
Bronze: H. Johansson (SWE) defeats M. Sastin (HUN) 4-1
Bronze: Y. Kawai (JPN) defeats JS Rim (PRK) 12-1
65KG: Forrest Molinari earned her right to compete among the world's best with Team USA.  Molinari gave a ferocious performance picking up a quick fall in her opening bout against T. Vihn Nguyen (VIE) in 2:41 and earning a 3-0 decision in her second against M. Johanna Mattsson (SWE) before falling in the 3rd round on a 5-5 criteria decision to eventual silver medalist Koliadenko.  Molinari however was able to crack the podium earning fifth place for her performance.  The rest of the results are as follows:
Gold: I. Trazhukova (RUS) defeats I. Koliadenko (UKR) 13-0
Bronze: W. Xiaoqian (CHN) defeats F. Molinari (USA) 10-0
Bronze: E. Manalova (AZE) defeats Y. Yaneva (BUL) 3-1
68KG*: Tamyra Mensah-Stock was the Team USA representative in the 68 kilogram weight class.  The former women's college national champion from Wayland Baptist University has proved time and time again that she belongs on the stage with the most elite competitors.  She cruised through her final X competition and showed up to the world championships with the same thing in mind, and accomplished just that. En route to her gold medal performance, Tamyra only gave up 4 total points to the opposition in four matches.  In her four rounds, she outscored her opponents a whopping 44-4 including two 10-0 performances, one in the opening rounds, and then again in the semi- finals. As she gears up for Tokyo 2020, all eyes in the 68 kilo division are definitely on her, and she's perfectly alright with it.  The rest of the results are as follows:
Gold: T. Mensah- Stock (USA) defeats J. Fransson (SWE) 8-2
Bronze: B. Soronzonbold (MGL) defeats A. Cherkasova (UKR) 5-3
Bronze: A. Schell (GER) defeats S. Dosho (JPN)
72KG: Victoria Francis was the 72 kilo spot holder for the Team USA ladies.  Francis seemed determined leading up to the world tournament, and definitely seemed on fire in her opening bout as she pinned her first opponent, D. Slater (CAN) in 2:30, but her run was sadly put to an end in the next round losing to the eventual silver medalist in her class.  Francis however did battle back to claim fifth in the bracket but one has to wonder, since 72 kilos isn't an Olympic spot, going up or down pits her against world champs. It'll be interesting to see her next move. The rest of the results are as follows:
Gold: N. Verobeva (RUS) defeats A. Berezhna Stadnik Makhynia (UKR)
Bronze: M. Furuichi (JPN) defeats Z. Bakbergenova (KAZ) 
Bronze: Paliha (CHN) defeats V. Francis (USA) 2-1
76KG*: 4x World Champ and Olympic team member Adeline Gray held down the 76 kilo spot for the Team USA ladies.  There is only one word to describe Adeline Gray at this point in time, UNSTOPPABLE! She went almost completely unchallenged on her way to her fifth world championship, surrendering no points in her first three matches, and outscoring her opponents 39-4.  Adeline proved once again that as long as she is around, the 72 kilogram spot is all sewn up, no need for a plan B. Miss Gray is on a hot streak with her next bullseye set on the city of Tokyo for the 2020 Olympic games where she'll once again represent the United States on her quest for the coveted Olympic gold.  The rest of the results are as follows:
Gold: A. Gray (USA) defeats H. Minagawa (JPN) 4-2
Bronze: E. Mae (EST) defeats Z. Qian (CHN) 6-4
Bronze: A. Rotter-Focken (GER) defeats E. Syzdykova 3-0
The Wrap Up
As I'm sure you guys have noticed, and all the members of Team USA have felt, the world championships in Nur-Sultan were full of emotional highs and lows, happy tears and frustrated ones.  Regardless of how we feel, these men and women all put it on the line and represented their country to the best of their ability. Whether that earned them a medal or not, the task in and of itself deserves tremendous respect.  Those that medaled and those that didn't will all still have something to work on before 2020 rest assured. Even though none of them quite lived up to the hype, these are still some of the best world teams that USA wrestling has seen in many years.  
As far as the ladies are concerned, a couple placers and 2 champions helped them on their way to a third place team finish.  And to think that aside from 2 or 3 of its veteran members most of these girls are very young with a lot of time left to give and potential still to be met.  The future looks very bright for the ladies of Team USA, and I hope that all you guys out there will be willing to show them support in their future endeavors, and be along for what is sure to be a hell of a ride.  Till next time, Fanatics! 
Float Like A Butterfly By J'Den Cox gives you the tools to become a smoother more natural grappler. J'Den goes over the movement and traps that he uses to takedown the world's best wrestlers. In this 4-part instructional J'Den takes you on a tour of what it takes to FLOAT LIKE A BUTTERFLY!