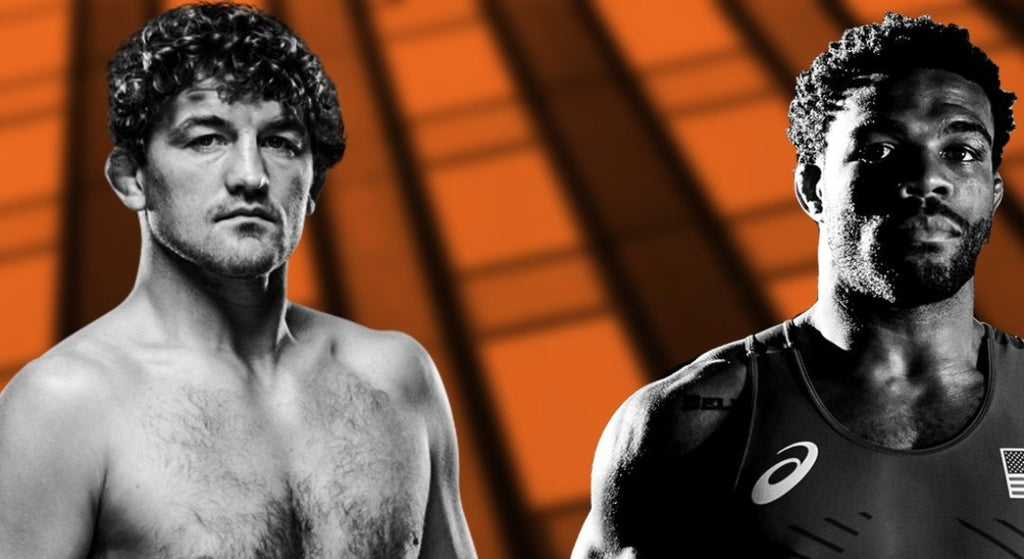 Why You Need to Watch Beat the Streets Today!
Superstar Filled Benefit for Underprivileged Youth
Beat the Streets is a New York City based non-profit that uses the sport of wrestling as a means to helped under privileged youth in and around the city.  From their website:
Beat the Streets Wrestling™ is a 501 (c)(3) non-profit that uses wrestling as the vehicle through which young people achieve their full physical, cognitive, and social potential and develop into strong and effective individuals and members of the world. We work with middle and high schools in all five boroughs of New York City to provide a safe, positive atmosphere in which disadvantaged and at-risk youth can learn the essential life lessons of personal responsibility, physical fitness, education, and teamwork. 
Want to learn from a wrestling legend?  Click Learn More!
To help raise funds, the non-profit has organized it's 10th annual event featuring a who's who of wrestling powerhouses from all over to compete tonight in New York City.  There are Olympians, NCAA champions, world champions and even an MMA champion on the card tonight being featured in the 13th great match ups.
Beat the Streets Match Order
122lbs: Elleny Seda vs. Valentina Bailon
138lbs: JoJo Aragona (PA) vs. Adam Busiello (NY)
57kg: Nick Piccininni (Oklahoma State) vs. Jack Mueller (Virginia)
62kg: Mallory Velte (USA) vs. Linda Morais (Canada)
70kg: James Green (Nebraska WTC) vs. Anthony Ashnault (NJ RTC)
97kg: Kyle Snyder (Ohio RTC) vs. Nishan Randhawa (Canada)
125kg: Nick Gwiazdowski (Wolfpack WC) vs. Derek White (Cowboy RTC)
57kg: Becka Leathers (Tar Heel WC) vs. Diana Weicker (Canada)
61kg: Nick Suriano (Rutgers) vs. Joe Colon (Valley RTC)
86kg: David Taylor (Nittany Lion WC) vs. Drew Foster (Panther WC)
92kg: J'den Cox (Titan Mercury) vs. Patrick Brucki (Princeton)
65kg: Bajrang Punia (India) vs. Yianni Diakomihalis (Cornell)
79kg: Jordan Burroughs (Nebraska WTC) vs Ben Askren (UFC/AWA)
All of these matches are going to be barn burners, but the showcase match will be between Jordan Burroughs who is undefeated in the last 8 Beat the Street events, not to mention the 2012 Olympic gold medalist and 19-0 MMA superstar Ben Askren who has not wrestled exclusively for over a decade.  The two have taken to the internet in the build up to this event, so it will amazing to watch who had the best talk and who had the best walk when it comes to Beat the Streets.  You can watch on FloWrestling.
If you want to take advantage of all of Ben Askren's wrestling knowledge, you can with Ultimate Askren Wrestling, his instructional available at Fanatic Wrestling.  Check it out for yourself!