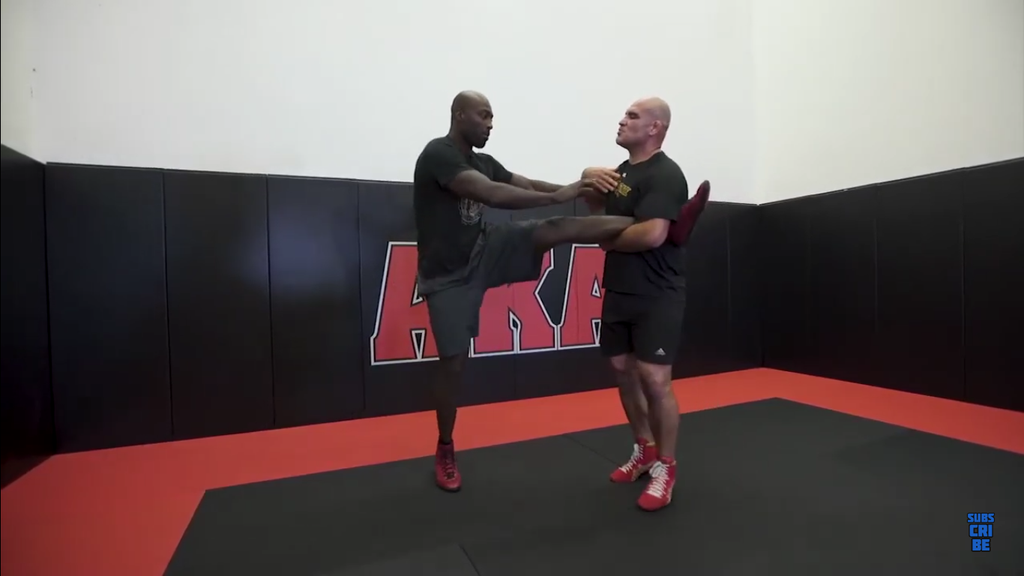 What Qualities Make A Good Wrestler?
What qualities make a good wrestler? Why do some athletes excel so well, and others do not? Is it work ethic, natural ability or physical characteristics that dictate performance? All those factors do come into play, but there is a technical reason behind the success of most wrestlers. 
The technical ability that has the greatest effect on successful wrestling is "Chain Wrestling". Chain wrestling is the concept of having a flow chart from one set of moves into another. 
The ability to chain wrestle from any position makes an athlete incredibly dangerous on the mat. Although most people do not have the time to learn all the various positions that one might find themselves in. What most people can do is find ways to chain wrestle from the most common scenarios. 
Probably the most common position in scholastic, college and International level wrestling is the single leg. What separates good wrestlers from great wrestlers in the single leg is how they finish the take down. 
Chain wrestling off the single is an important skill. As time goes on, wrestling gets more and more technical even down at the scholastic level. We are seeing incredible things come out of younger kids each year. 
Check out this video below of Cain Velasquez showing a few variations off the single leg that account for the most common reactions out of an opponent.
Now before you discount Cain's ability to wrestle as we have heard the criticism before. "Wrestling in MMA is easy, those fighters can't stop the takedown" Cain is more than just the former UFC Heavyweight Champion of the world. 
Chain Wrestle With Cain! Click Learn More!
Cain won the Heavyweight crown from Brock Lesnar a NCAA champ himself. Cain was able to keep Lesnar standing when he wanted with great defensive wrestling, then when it was time Cain utilized his single leg twice to get Brock to the ground. 
Much like in the video Cain had a single leg, Lesnar defending by hopping on his foot. When the opportunity was right Cain turned in to his much larger opponent and get the go behind. 
This move on two occasions in one five minute round was the undoing of Brock Lesnar. 
What is great about how Cain uses this Chain, is his ability to go from single, to body lock , then the option for a big throw or while keeping the hands locked moving into a very strong double leg position.
Let us rewind and really see how all this comes together in a seamless chain. 
First Cain gets to his outside single. (meaning Cain's Body is on the outside of the partners leg. So if he has the left leg, Cain's left arm is the one wrapping around the ankle.) Cain attempts to use his right arm to pull on the shoulder for a simple back trip, but no dice his opponent is hand fighting well!
Instead of continuing to use the usual methods of finishing the single Cain chains into another position!
Cain uses his right arm to push his opponents left arm at the elbow while turning into the leg he has wrapped. Then Cain starts to circle toward his opponents back. 
Once here Cain has several options, Knee Tap double while driving forward. Transition to the body lock for a lift and throw or continue to chain back to the front with his hands locked for an extraordinarily strong double leg. 
Being a very accomplished wrestler Cain has a lot to learn from. He was a Sundevil out of Arizona State. Attending the NCAA's twice, being a two-time Pac-10 Champion, Two time all America, and also a National Junior Collage Champion (JUCO) Cain knows a thing or two about high level wrestling. 
Cain transitioned to MMA was seamless. Cain Currently holds the record for most takedowns by a heavyweight at 34. He also trains with former Olympian Daniel Cormier at The American Kickboxing Academy in California. 
It does not matter if you are a Highschool State Champion, A Mixed Martial Artist, or Brazilian Jiu Jitsu practitioner, Cain Velazquez has great advice both in the video above and on his instructional set doing what he does best. Chain Wrestle.