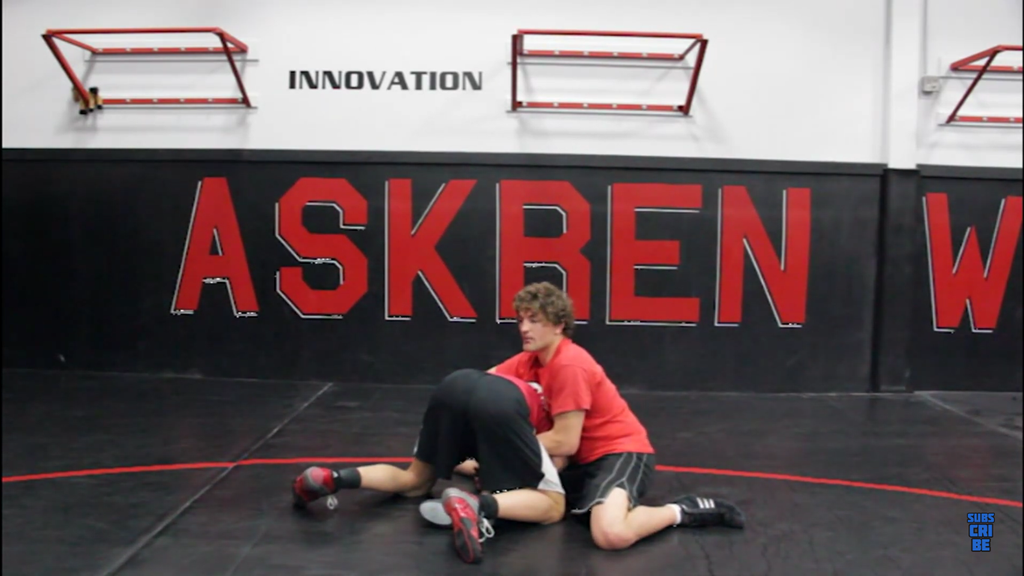 What Great Coaches Are Made Of
What goes into making a great coach or instructor? Knowledge? Experience?Natural talent? Some Coaches have all of these and still fail to create champions. Some great coaches have just one of these traits like Eric Albarracin.

Eric was Henry Cejudo's coach but his background was a Pan American Champion in Freestyle wrestling but went on to guide Henry to two weight division success. 
Then you have men like Trevor Wittman. Wittaman was not a MMA fighter but a savant for training methods. He has trained some of the who's who in MMA from Pat Berry, to Bang Ludwig and currently Justin Gaethje.
In wrestling John Smith is the most decorated wrestler in American History and holds 5 NCAA Team Championships to his name. John is also credited with mastery of a low sweep single referred to as the "Smith Single". What is unique about John is that he jumped right into coaching after his wrestling career and into his first NCAA Championship.
Look at Cael Sanderson he is the first undefeated four time NCAA Champion ever. Yet he took 7 years off before becoming the head coach of the Nittany Lions at Penn state in 2010. And now he has 8 titles in technically 10 seasons but the last season was cut short due to covid 19. 
Now we look on too Ben Askren. The FUNKY one himself. What does his future hold? The 2 time NCAA Champion and four time NCAA finalist which automatically makes him a four time All American. Ben has received the Dan Hodge trophy twice and that is just his college career. 
After College Ben went into senior level wrestling and was great. He was a senior national freestyle champion, followed by winning the Olympic trials the following year. Askren won FILA Wrestling NoGi World Championship which bought him a ticket to the ADCC 2009. 
Ben won his first fight at the ADCC Championship earning himself a spot in the quarter finals against Brazillian Jiu Jitsu Black Belt Pablo Popovitch. Askren started off well, he was on top until Popovitch transitioned to deep half guard and rolled into a tight figure four toe hold. 
Askren transitioned from scholastic wrestling, to NCAA Division 1 wrestling into Olympic level wrestling then into submission wrestling. There was no time off, Ben just kept pushing, and that is when Ben put on some of his best wrestling work to date. This time it was not on a mat but in a cage. 
Ben dominated in MMA all because of his outstanding wrestling skills. Even top flight fighters who train wrestling were being outclassed. Ben was able to do big upper body throws on the unsuspecting which was to be expected. What was impressive was his ability to wrestle out of bad positions into favorable ones. 
Check out Ultimate Askren Wrestling! Click Learn More!
It truly did not matter where the fight ended up, if Ben was being sprawled on he would find a technical way out of a position. Ben would regain his base and fight from a front headlock or bodylock position and always end up on top. 
What gave Ben this advantage is he is a true student of his sport. He has encyclopedic knowledge of wrestling positions. This is not something that was new, this was highlighted through his collegiate career. Well that and his massive afro.
This knowledge was what allowed Ben to scramble to strange positions without fear. He always knew a technical way to eliminate or nullify a bad position and transition into a better one. This is what earned him his "funky" nickname.
Below is a video of how Ben responds to a high crotch situation. Before you watch I want you the viewer to take into account how much detail and variations that he offers off this one position. With that said, enjoy!
That defensive knowledge may have won him two NCAA titles, but it is offensive maneuvers where Ben truly shines. His shots come from nowhere and are incredibly hard to see coming. As with most offense in wrestling it is about the set up. Yet Ben seems to have trouble shooting options from all his offensive positions. 
Below is how Ben sets up his double legs from the open tie. Or without contact using movement as your positioning tool. Ben does throw a quick snapdown in to redirect his partners head at the end but truly the devil is in the details! 
See Below
Ben has his own wrestling academy in Wisconsin that he is training scholastic and college level wrestlers at. His records as a coach has yet to be written but he has plenty of time. For now he enjoys teaching and coaching wrestlers. 
Ben has also created an instructional to help those who can't make it to his academy. It is a deep rabbit hole and he covers all topics in detail. Don't believe me check it out! It is a 8 part instructional that will no doubt give you insight on how to improve your wrestling both for the Mat or the ring.