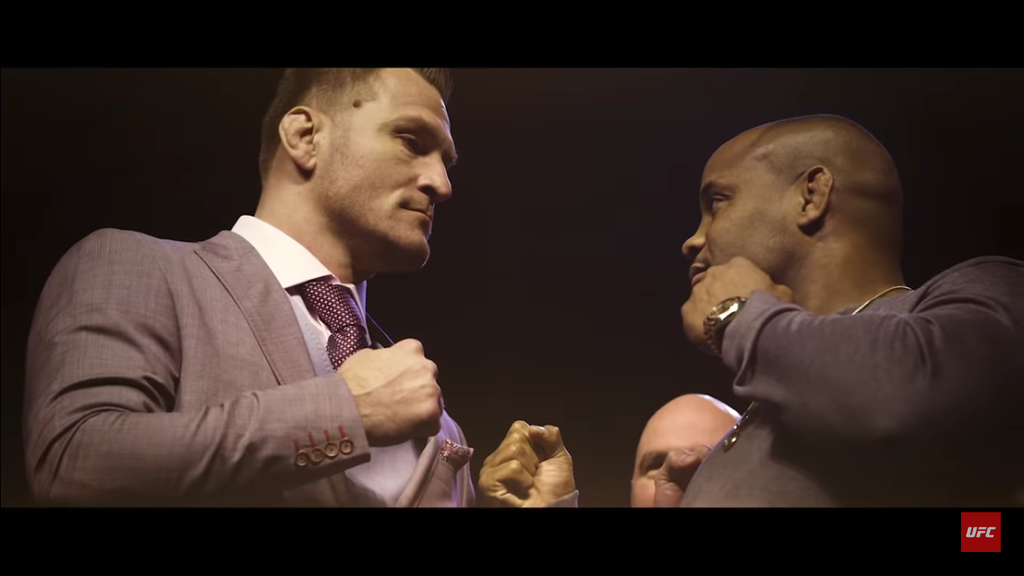 UFC 252 Preview
Continuing events during quarantine the UFC is truly the world leader when it comes to adapting and overcoming. They made fight Island happen where we saw some historic fights come to life. Before that it was no surprise that Florida of all states allowed several events to happen and the fruits were not disappointing.
At UFC 252 the main card is full of fighters with a history of finishing fights in spectacular fashion!
Take the first big fight of the night, Sugar Sean O'Malley Vs. Marlon Vera.
In Vera's last fight he lost a close decision to Song Yadong. The fight was competitive and at the end of the day Yadong had his hand raised, but Vera made him earn it. The fight was so good in fact that it won the Fight of the Night bonus.
 Which is quite the feet considering Allistar Overheem and Walt Harris had an eight-minute slugfest over two rounds. That had the pre fight drama of Walt Harris losing his step-daughter under mysterious circumstances and it being his first fight back after the tragedy. For a Featherweight fight to top that, it had to be something special.
Check out the latest releases at Fanatic Wrestling! Click Learn More!
On the other side of the cage is Sugar Sean O'Malley who is currently undefeated in his Pro MMA career. His nickname "Sugar" comes from his head coach who once stated he gave Sean the moniker because he is "Sweet to watch". His coach is not wrong, Sean is only 24 years old and has all the tools of a 20 year veteran.
Sean is not without his faults as he was hit with a suspension for a banned substance Enobosarm (Osterine) which is a SARM (Selective Androgen receptor modulator) which assists in recovery and stamina. He was handed a suspension of 6 months. During this time Sean decided to stay active in submission grappling. 
At the Quintet Grappling tournament, representing Team UFC Sean's first opponent was Takanori Gomi AKA "The Fireball Kid" who is a long time MMA Fighter, but got his start in Hybrid Style Shooto. The Fireball kid also won the ADCC Asia -77KG Title in 2011. When Sean met Gomi, he strangled him with a great guillotine choke.
Sean can do more than grapple though, as in his last fight he had a walk off knockout in the first round.
Between Vera being a Brazilian Jiu Jitsu Black Belt and having quite the barn burner in his last fight, and Sugar Strangling Gomi and Sleeping his last opponent with one punch. This fight could end at any time!
Next comes a grudge match between Dagastani Phenom Magomed Alibulatovich Ankalaev and Maldovian fighter Ion Cuteloba. The last time these two fought Magomed had Cuteloba hurt on the fence, and the referee stepped in.
The referee thought Ion was out on his feet, but the way the world see's it, and possibly the SC Athletic commission, it was very premature.
This time Magomed will be looking to make sure there is no doubt in his victory. Ion on the other hand is looking to set the record straight!
The next fight is former Heavyweight Champion of the world Junior Dos Santos and Jairzinho Rozenstruik.
If this fight does not get your juices flowing, nothing will.
Dos Santos has some of the best boxing the Heavyweight division has ever seen, crisp and technical that earned him the heavyweight crown. Yet will it be enough to quell the sheer power of Jairzinho?
As Rozenstruik is the man who holds the fastest knockout in UFC Heavyweight history. With wins over Former Champ Andrei Arlovski and Allistar Overeem.
Develop better takedown skills with the best in the world!
If I were betting, I would bet that this fight does not see the end. It stands to reason that Rozenstruik knocked out Allan Crowder (10-3) in 8 seconds is not someone who is waiting around. Cigano (Dos Santos) who knocked out Cain Velazquez in just over a minute is not a man who likes judge's decision.
Now to the main event of the evening, and the reason we are all here. The trilogy match of former two division champ Daniel Cormier and current king Stipe Miocic.
This is a different kind of fight though, not because the arena will be empty but rather where the arena is. This fight takes place at the Apex center in Las Vegas. How is that different? 10 feet is the difference. The cage is 10 feet smaller than the ones used at other venues.
Get pumped for the event with this slick promo!
Why is this important? Well according to two time Olympian and two division champion Daniel Cormier it is going to be "Single leg, Single leg, Single leg, bring your wrestling shoes" referring to the fact that there is less room to maneuver and sprawl on takedowns in the 20 foot cage. To which Stipe replied "Wrestling shoes? This is a fight and all fights start standing"
Stipe is not wrong, this is a fight and one that has been brewing since the last fight when Daniel announced his retirement. Stipe knocked Daniel out in their last outing, and many believed Daniel had the upper hand in that fight if he would have just wrestled more.
Yet the knockout is a cruel mistress, as Daniel won his Heavyweight title by knocking Stipe out in their first fight and wanting to repeat that flash finish was his undoing. He stood and tried to slug it out with the taller more technical striker.
Stipe wrestled D1 at Cleveland state but never made a solid accomplishment out of the sport. The same sport that saw Daniel wrestle for one of the strongest teams in the country, where Daniel faced off against arguably the best NCAA Wrestler of all time in Cael Sanderson.
The question is, will we see wrestling Olympian Daniel Cormier impose his top game and smash the current king or will Stipe the Striker keep Daniel at bay with footwork and strong hands?
Either way on August 15th 2020, I know what I will be doing!
Work on your Chain Wrestling with Daniel Cormier's teammate and former UFC Champ Cain Velasquez!