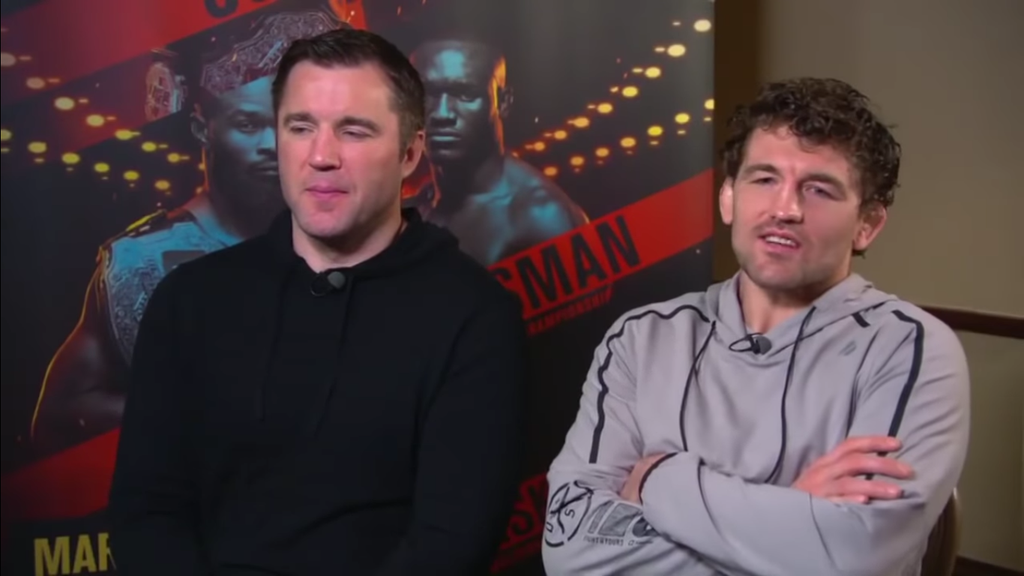 UFC 239: Ben Askren vs Jorge Masvidal Preview
This Saturday, July 6th, wrestling legend turned MMA fighter Ben "Funky" Askren will have his second UFC fight against Jorge "Gamebred" Masvidal. 
Masvidal is a very tough opponent for Askren, he is known for his high level boxing skills but also has competed in numerous grappling tournaments in addition to having over forty professional MMA fights. Masvidal is coming off a big victory against rising UFC star Darren Till where he won via knockout in the second round. On top of that, Masvidal is one of the only fighters to go the distance with Demian Maia who is regarded by many people as one of if not the best jiu jitsu specialists in the UFC. Masvidal lost via split decision, but showed an extremely impressive takedown and submission defense. 
As most people know who follow MMA or even just Ben Askren, Askren's fighting style is highly unique to say the least. With his high level wrestling background and his uncanny ability to scramble and take people down, his game plan is very simple: get the takedown and look for a submission or ground and pound until the ref stops the fight. Even though everyone knows his game plan, there has yet to be anyone who has been able to stop him in his MMA career. Since he began his career in MMA in 2009, he has amassed a perfect 19-0 record including his most recent win against Robbie Lawler in his UFC debut.
Are YOU Ready to add some Ultimate Askren Wrestling To your game? Click Learn More!
The welterweight division recently had a change of champions when Kamaru Usman beat long time champ Tyron Woodley. Askren and Woodley have been close friends and teammates since their college wrestling days a Missouri. Askren had said that he had no interest in challenging his close friend for the title, but now that Woodley no longer holds the belt it opens the door for Askren to possibly fight for the welterweight title if he beats Masvidal. 
At first it looked like the next person to fight Usman would be the former interim champion Colby Covington, but it was just announced that Covington will face Robbie Lawler in the beginning of August. Because of this, it appears the UFC is setting up a possible title fight for Askren if he wins. 
The fight coming up on Saturday is potentially the biggest fight of Askren's career because it puts him one step closer to winning a UFC title which is something that has eluded him throughout his perfect career. Askren has held the belt in every major organization he has fought in, but do to what Askren has said in the past, UFC President Dana White has kept Askren out of the UFC because of his personal dislike of him. Askren had basically retired from MMA until the UFC offered him a contract. So for Askren to win a title in the UFC would be the icing on the cake of what has already been an amazing MMA.
This fight between Askren and Masvidal should be really exciting. Look to see the classic wrestler versus boxer type fight. Will Askren be able to get takedowns and work his ground game or will Masvidal's wrestling defense be good enough to keep the action on the feet where he has the clear advantage? 
The fight takes place this Saturday, July 6th, in Las Vegas. 
Ben Askren has been a very public figure in the wrestling community for a long time. He has used his Olympic level wrestling to elevate himself as one of the best MMA fighters in the world.
If you would like to learn in depth wrestling technique from Ben, be sure to check out his video series titled "Ultimate Askren Wrestling by Ben Askren". In this video series, Ben goes over hand fighting, cradles, a variety of takedowns, his famous scramble techniques, and much more.