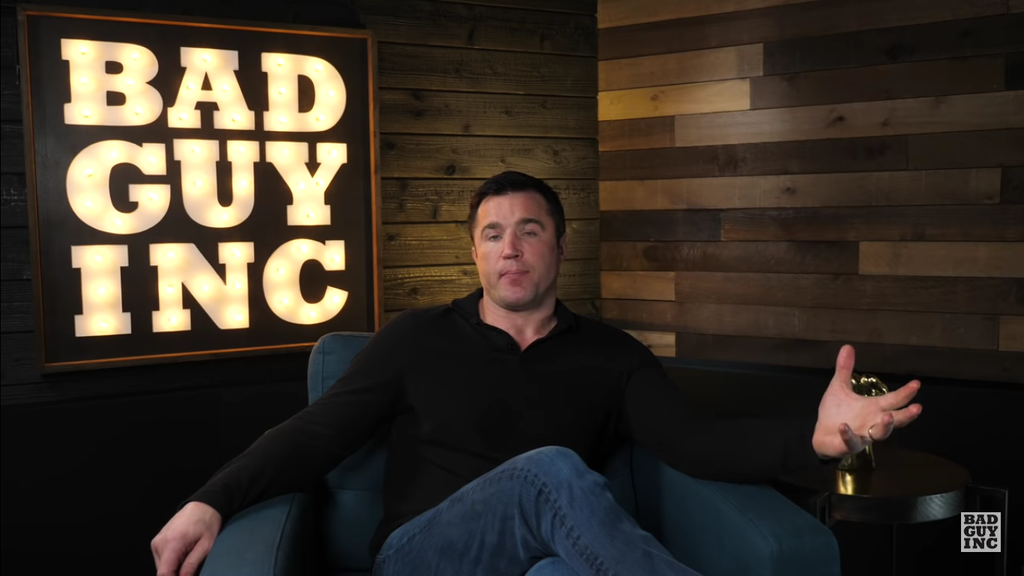 Top 5 Wrestlers In UFC History
…..After Chael P. Sonnen of course.

The ability to wrestle in MMA is an ESSENTIAL skill. Whether it be offensive like we see with MMA Legend Henry Cejudo, or it could be used primarily as a defensive mechanism like Johnny Hendrix mainly employed. So who does Chael Sonnen think is the best wrestler in UFC History? Well check out the video below and see his list!
Looking for some Top-Tier Wrestling Instruction? Click Learn More!
As Chael points out this is a tricky debate to have. How do you decide? Is it based off of prior MMA career? In this situation Chael looks at who applied the skills of wrestling the best WHILE fighting in the UFC. As an OG in both the sport of wrestling and MMA, Chael might just be one of the best people to answer this question. 
Randy Couture
MMA Legend Couture made a name for himself in the UFC at the ripe age of 34! The Greco-Roman stalwart showed time and time again that his wrestling skills were to be feared. Whether it was his victories over fellow MMA legends Vitor Belfort and Chuck Liddell or Heavyweights Tim Sylvia and Gabriel Gonzaga, Captain America always brought his A game as far as his wrestling was concerned. 
      4. Jon Jones
Jon Jones is widely regarded as the greatest MMA fighter of All-Time. Regardless of how you feel about his out of the cage issues, it's hard to deny his greatness. What many people forget though is that Jones was a Junior College National Champ. Jones has displayed many fantastic feats inside the Octagon, but truth be told his wrestling might be his best skill. Perhaps most famously Jones defeated decorated wrestler Daniel Cormier using a mix of his skills on top of taking DC down multiple times. 
Cain Velasquez
One of the most dominant Heavyweights in UFC history, Cain Velasquez utilized an unending cardio and heavy pace to defeat some of the sport's best. Chael refers to this pick as "perhaps the surprise of the list". Many opponents Cain faced knew better than to try a takedown on the AKA standout. 
Matt Hughes
Hughes was the first dominant UFC Champion. In the 170lb division Hughes was the gold standard for champions. In the early days of the UFC, Hughes was one of the first wrestlers to adapt his game around other skills he constantly developed. In Iowa Hughes trained at the famous Miletich Fighting Systems. Anyone in the wrestling community will tell you some places in the U.S. ooze excellent wrestling. Iowa is one of those places. Hughes, as Sonnen points out, was one of the best to employ chain wrestling techniques. He didn't simply throw out one takedown attempt. He followed it up with a second or possibly third attack to bring the fight to the floor. 
Tie! GSP and Khabib Nurmagomedov
In a stroke of GENIUS, Chael finishes his list with a TIE! Both GSP and Khabib have been able to employ their VERY different wrestling styles to the highest levels. 
What's interesting about GSP is his lack of a traditional wrestling background. Every athlete on the list has AMPLE experience that lead them to their MMA career. GSP on the other hand came from a traditional martial arts background. BUT that didn't stop him from taking down EVERY opponent he faced.  GSP recently returned to fighting to defeat Middleweight Champ Michael Bisping. He then retired ...officially…..
Tune into ANY Khabib fight and you will see a unique wrestling approach that is unmatched by any other. Khabib has a smothering clinch style that pushes his prey against the cage before dragging the battle to the canvas. From here The Eagle utilizes a unique entanglement system where he ties your limbs up and pounds on your head with fists and elbows. It's terrifying.  
So where does a tie leave us? It leaves us with the question as to who is the REAL #1? Chael said it best when he said let them figure it out! Will we ever see these two legends settle the score? Let's hope!
Want to learn the FUNDAMENTALS from a wrestling great and an MMA LEGEND? Wrestling Fundamentals From The Bad Guy BY Chael Sonnen is EXACTLY what you need! Build your game from the ground up with Chael Sonnen!