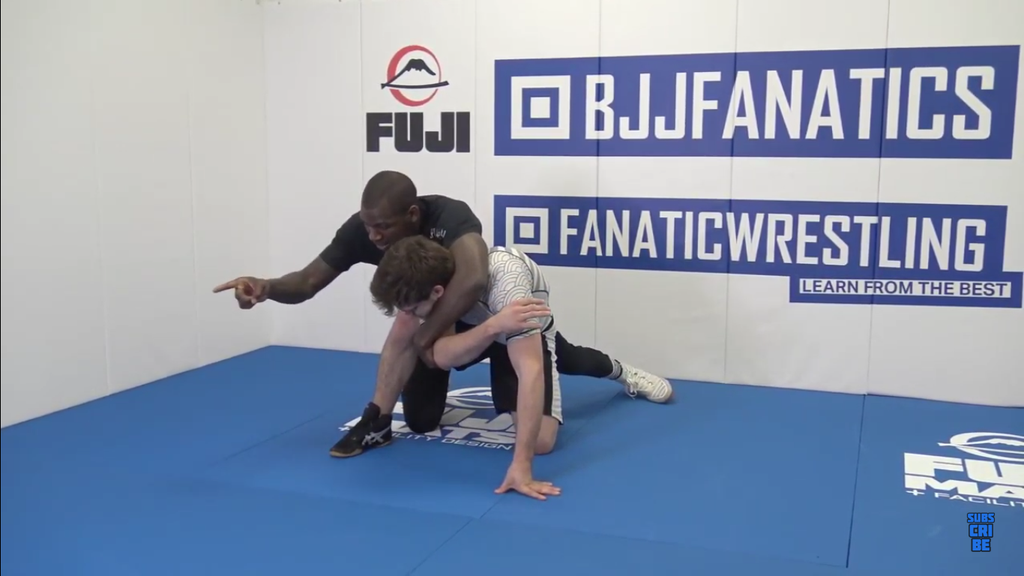 The Greats of MMA and Great Cradles by Ed Ruth
Mixed Martial Arts is one of the fastest growing sports in the world. From it's inception it has been inclusive to competitors from all over the world. Welcoming every training style to step into a cage and test their skills against another in gritty competition.
Many things have changed over the landscape of MMA in the last 30 years, but one thing seems to be a constant. The most successful fighters in the history of MMA all come from wrestling. So much so that the first ever UFC made sure the only other grappling artist Ken Shamrock was on the other side of the bracket as the organizer's ringer Royce Gracie.
Fast forward 30 years and the most winning fighters are all wrestlers to start. Matt Hughes who had no D1 level wrestling experience but grew up in the wrestling system of Iowa, became one of the most winning fighters of all time. Why? He wrestled, Shoot through the punches, pick the guy up, slam him next to his corner, and win.
Mark Kerr was a wrestler who beat Randy Couture in 1992 for the NCAA Div. I championship, went on to win the Abu Dhabi Combat Club (ADCC) Two years in a row. With the second time him winning both his weight and the absolute category. Marks Submission skills were not something amazing, but his wrestling was.
Randy Couture is a Hall of famer and two division champions, who wrestled for John Smith at Oklahoma State University. Randy had a long-storied career, that had highlighted his wrestling the whole way.
Dan Henderson the first person to hold two weight division titles at the same time, was known for two things. His overhand right known as the "H-Bomb" and his ability to out wrestle and his opponents and grind them to the ground.
Everyone knows Brock Lesnar and his fast rise and fall in the UFC and WWE. Yet none of that would ever be possible if not for his wrestling background earning him two Big 10 Championships and a NCAA National title to his credit.
All of these great MMA fighters started as good wrestlers. Some even had some Olympic fame, so no doubt wrestling has built some of the best MMA fighters the world has seen. Yet with the retirement of Olympic Gold medalist, and Triple Champ Henry Cejudo who is going to carry the torch of a American wrestler in MMA?
In steps our Hero, Hailing from Harrisburg Pennsylvania, Ed Ruth!
Ed is a one way wrecking machine in MMA as of right now. His record sits at 8-2 with his only time being finished was by the great Jiu Jitsu Expert Nieman Gracie.
Ed is part of the first round of elite athletes to come out of the new Penn State program that a Legend in his own right has built. Cael Sanderson has been running the Penn State program since 2010, and Ed has reaped those benefits.
In Ed's career as a Nittany Lion he earned 3 national titles and he took third his only year not winning the title. 4 time big ten champion in two different weight classes and a four time All American.
He has wrestled all over the world for the United States and is a former World Team Member.
Ed is no doubt a top of the food chain wrestler. He had the ability to finish from any position and was as explosive as any wrestler to have ever wrestled. If you don't believe me, He has 6 knockouts of 8 wins on his MMA record.
Ed was unique in his style while wrestling for Penn state, and this helped draw crowds. If Ed was on the mat so was every eye in the room even if that room was packed with tens of thousands of people.
Ed came up with some interesting ways to pin opponents, here is a cool video of how he set up the cradle to win one of his NCAA Championships. The situation is setting up a cradle off the cross face when an opponent puts a leg up and tries to stand.
In the video Ed is not showing a boring or slow way to finish and fight with the other guy, he is rolling over his opponent while locking up the cradle. Not only does the momentum carry Ed through to the pin, it looks cool too.
When Ed experiences his opponent exploding to their feet in his match he explains about how he dealt with that situation. By weighing down and draping over his opponent. Forcing all his weight down and over his opponents back.  Ed creates this situation where he is hitching a ride on his opponent. Clamping his knees then bailing out over and into the cradle.
Ed being the tactician that he is also knows when to give up on a position. His tell on when to reset and just wrestle is hip position. If his opponent can get his hips out and away, it is time to wrestle. If they stay near, the "Drop Cradle" is still an option.
The cradle is the strongest pinning position a wrestler can create. Once a cradle is locked up, finishing it can be a cinch. The problem is how do you get to a cradle? Or what do you do if the cradle is being fought off.
There is no doubt that Ed has used these finishes to high success on the mat, and the fundamentals ideas of movement and locking the body in a position that kills power had given Ed a edge in the cage. So if you are walking into a state tournament, or stepping into the cage a little knowledge from someone who does both really well couldn't hurt. Could it?
Ed has lent his experience on getting into and finishing cradles and his options of using tilts if the cradle is being fought off in his instructional found here!