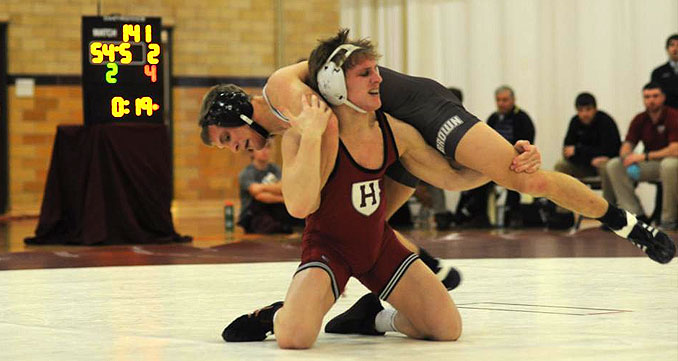 Steven Keith
Steven Keith is a former collegiate wrestler who represented Harvard University at the NCAA Division I Championships on four occasions, earning All American honors in 2012 and becoming captain for the Crimson team. Keith is also a very well respected wrestling coach with a wealth of experience in teams such as Stanford University, Brown University as well as Johnson and Wales University.
Steven Keith Wrestling
MAIN ACHIEVEMENTS:

High School:
Section XI Most Outstanding Wrestler (2008)
Loi Giani Award - Section XI Best Wrestler (2009)
- NHSCA Junior National All-American (2009)
- 1st Place State Championships (2007, 2009)

College:
- NCAA D1 Qualifier (2010, 2011, 2012, 2013)
- NCAA D1 All-American (2012)
- NWCA All-Academic Team Honors (2012)
- 3rd Place EIWA Championships (2010, 2012)
- 4th Place EIWA Championships (2011, 2013)
- 8th Place NCAA D1 Championships (2012)

Freestyle:
1st Place FILA Cadet Freestyle Nationals (2008)
1st Place Western Junior Championships (2009)
1st Place NY-USAW Junior Championships (2008)

Weight:
- 133 lb

Team:
- Shoreham-Wading River High School
- Harvard University
Steven Keith Biography
Steven Keith was born in Shoreham, a village in the Town of Brookhaven, Suffolk County, New York.

It was during his stint wrestling for the Shoreham-Wading River high school team that Steven first made his mark in the sport. Competing for the Wildcats, Keith conquered two state titles and three Section 11 (Suffolk County) Championships a good form that caught the attention of the Wrestling USA Magazine who elected the New Yorker as their 2009 Academic Team pick at 119 lbs.

Keith's success during his high school career was not solely followed by Wrestling USA Magazine, Harvard University was also keeping a close eye on the Long Island native and came to invite Steven to join their wrestling program soon after his high school career ended.

Competing for the Crimson side, Keith earned All American honors at the 2012 NCAA Championships by placing 8th at the National tournament as he went on to conquer 107 wins for the team, a 7th best in career wins for the Harvard team.

After graduating in 2013 with a BA in Economics from Harvard University Keith became a member of the coaching staff at the California Regional Training Center out of Stanford University and head coach at the Cardinal Wrestling Club. These positions preceded Steven's return to the East Coast where he took the role of Executive Director with Beat the Streets Providence (and later also joined Beat the Streets New York as the Training Center's Coordinator).

Back on the East Coast, Steven Keith worked at a number of wrestling institutions, including the aforementioned Beat the Streets and the Rhode Island Wrestling Association, while remaining active in his highly praised coaching role with several teams, including Brown University and Johnson and Wales University.
Hand Fighting From A Crab Ride by Steven Keith