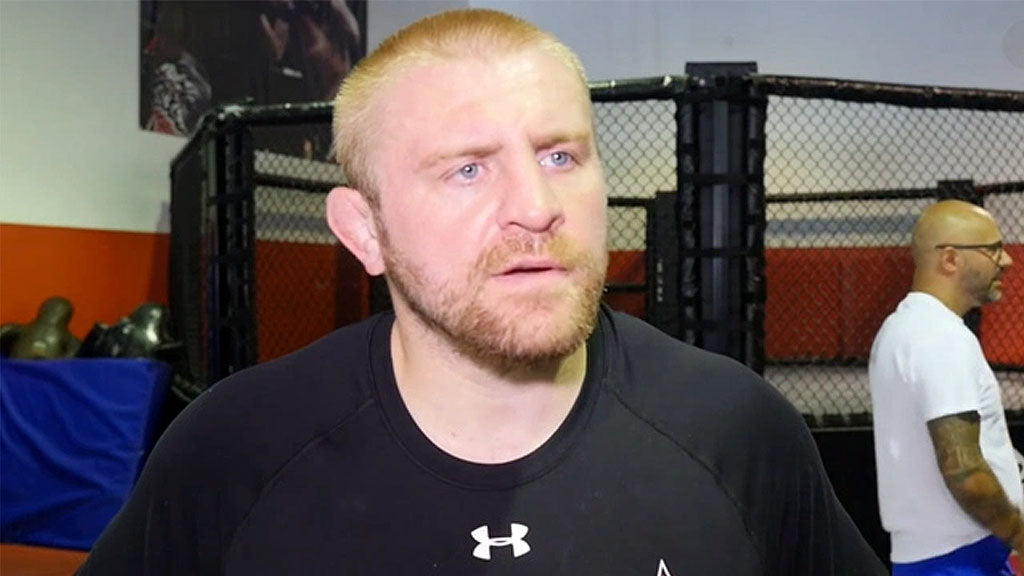 Steve Mocco
Steve Mocco is a former amateur wrestler, widely recognized for his unique use of foot sweeps and for being one of America's most accomplished heavyweights at both the folkstyle and freestyle level. As a sophomore, competing for the University of Iowa, Mocco won his first collegiate national title running undefeated at the 2003 NCAA (D1) and Big Ten. He would later earn another NCAA title for Oklahoma State University. Mocco made Team USA for the Beijing Summer Olympics, going on to conquer 3 Pan American titles, while also dabbling into the world of MMA for American Top Team.
Steve Mocco Wrestling
MAIN ACHIEVEMENTS
Judo
- 1st Place Junior National Championship (1999)
High School
- ASICS Tiger Wrestler of the year (2001)
- NHSCA National Wrestler of the Year (2001)
- 4th Place Junior World Championships (2001)
Collegiate
- D1 NCAA Champion (2003 / 2005)
- D1 NCAA 2nd Place (2002 / 2006)
- D1 NCAA All American (2002 / 2003 - Iowa)
- D1 NCAA All American (2005 / 2006 - Oklahoma)
- 1st Place Big Ten Championship (2003)
- 1st Place Big 12 Championship (2005 / 2006)
Senior
- 1st Place Pan American Championships (2006 / 2009 / 2011)
- 1st Place USA Olympic Team Trials (2008)
- 1st Place U.S National Championships (2009)
- 2nd Place USA World Team Trials (2011 / 2009 / 2007)
- 3rd Place USA Olympic Team Trials (2012)
Weight: 120 kg (264.5 lbs) - international
Teams:
- High School - Blair Academy
- College 1 - University of Iowa, (Hawkeyes)
- College 2 - Oklahoma State (Cowboys)
Instructionals:
- Precision Foot Sweeps
- Hand Fighting 
- Iron Claw Wrist Control
Steve Mocco Biography
Steve Mocco was born on December 28, 1981, in North Bergen, New Jersey.
Raised in a family with a heavy competitive edge, particularly for combat sports, Mocco was introduced to wrestling and judo from an early age, sports in which his younger brother (Joe) and sister (Katie) would also excel.
While in his home state, Mocco ran through the heavyweight division with four National Prep Championship titles, winning two for St. Benedict's and two for the well respected Blair Academy. In the process, Steve became one of the nation's most sought-after recruits coming out of high school.
Mocco began his college career at the University of Iowa, with the famous Iowa Hawkeyes team where he placed second nationally as a true freshman, going on to win his first collegiate national title as a sophomore, running undefeated at the 2003 NCAA and Big Ten.
In a surprising turn of events, Mocco decided to leave the Hawkeyes and coach Jim Zalesky after the incredible 2003 run, holding a 71-3 record for Iowa. At the time Steve referenced his move to Oklahoma State University as a way to focus on team USA, and freestyle wrestling in general, given that the team there had more to offer in that direction. Keeping true to his pledge, Mocco sat out the 2003-04 season after transferring to the Oklahoma Cowboys, going on to help lead the Cowboys to NCAA team titles in his final two seasons. 
During his term at Oklahoma, Mocco went 85 matches undefeated (2004 to 2006), which earned him the  Dan Hodge Trophy, as the best collegiate wrestler in the country. Steve ended his term at OSU with a 137-6 record and 56 falls.
After his collegiate career, Mocco continued wrestling internationally with great success. One of his biggest achievements came in 2008 with his win in the U.S. Olympic Trials, then making his country's Olympic freestyle wrestling team. Steve travelled to Beijing, China that year for the Summer Olympics, competing alongside his sister Katie Mocco, who had made the judo national team that year. Mocco ended at 7th place in the 120 kg weight class.
Mocco was invited down to the American Top Team camp in Coconut Creek, Florida to help Antonio "Bigfoot" Silva prepare for his fight with Cain Velasquez at UFC 146. Mocco, who had coincidentally been the only athlete to beat Velasquez during the Arizona State wrestler's senior year.
Although unsuccessful at his Olympic dream, Steve Mocco continued competing internationally, conquering two more Pan American titles before turning his focus to mixed martial arts (MMA) with the American Top Team, a team he would later collaborate with as a wrestling coach.
Steve Mocco (2005)