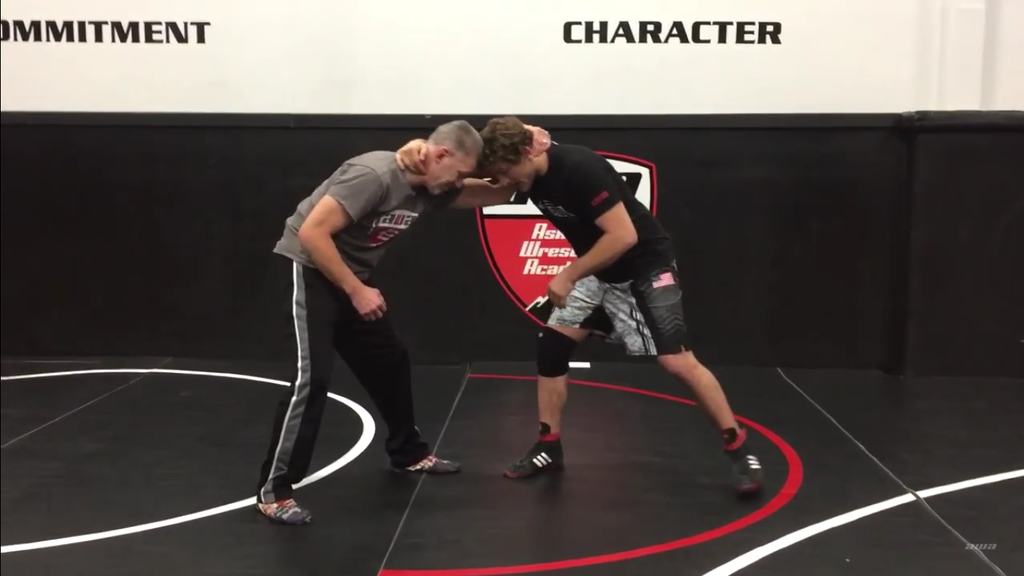 Overtie Overhaul With Ben Askren
2 Minutes 2 Tactics….
Countering the collar tie is a good skill to cultivate regardless of your level. Since it is so widely used, developing ways to deal with is a good idea. One such way to deal with this position is to use the overtie. So who better to teach us how to use the overtie than Ben Askren? 
It goes without saying that Ben knows his stuff. If you want a consistent stream of top-tier wrestling tactics, you might as well go over to the Askren Wrestling Academy's YouTube Channel! If you are looking for a comprehensive gameplan of all-things Askren, definitely check out Ultimate Askren Wrestling available over at fanaticwrestling.com! 
Let's go on an overtie journey. Askren has a lot of strategies from the overtie for us to check out so let's get to it!
A major theme of this technique is to control their posture. Askren shows this right in the beginning, and refers to it as "in the pocket". This provides the overtie its power. As Askren controls his partner's posture he uses his free arm to pop the collar tie off of his head. This allows him smooth access to the single leg. 
Want more from Askren? Click Learn More!
The next layer of this tactic involves your opponent sprawling. This provides a lane for Askren to cut back and tilt his partner the other direction. Selling out on the first attempt knowing that you might need to switch to the cut back can be difficult. Drilling just like Askren here will help!
This time Askren looks to slide his partner by. A major element that Askren stresses is understanding your opponents pressure. Once again he looks to collapse his partner's posture before launching into his attacks. This is especially true here since going "long" on the technique will provide an opportunity to shoot for a leg. 
At the 1:10 mark you can see what a live version would look like. As you can tell the slide by is greatly enhanced the more they push in. Drilling this reaction to your opponent's pressure is a great way to set up a plethora of techniques. SO DRILL IT!
If you are looking for a collection of Askren's ULTIMATE techniques look no further.
Ultimate Askren Wrestling is an 8-part series packed with Ben's best tactics.
Learn both offensive and defensive strategies that will improve your game. Don't worry Ben will show you the ways of FUNK in Ultimate Askren Wrestling!