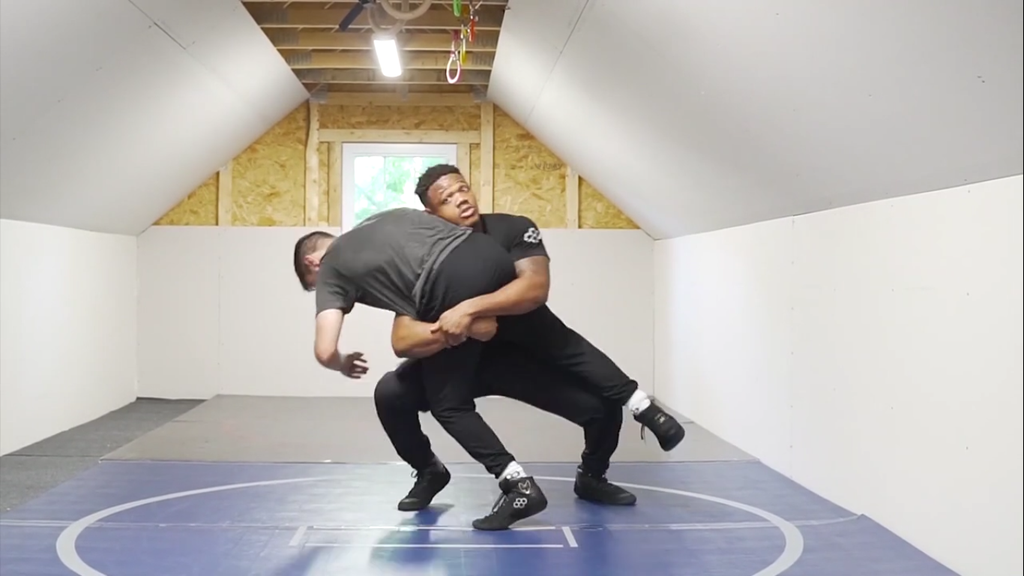 Myles Martin Vs David Taylor Vs Pat Downey
On July 25th 2020 one of the biggest wrestling events at the senior level is going down in Austin Texas. The stage is set for two multiple time world champions to square off and settle the score. Both Kyle Dake and Frank Chamizo have exchanged words and their feud has been boiling over. Now the time has come for them to set the stage for what could be a match up at next year's postponed Olympics.
If that was not enough 2018 World Champion David Taylor was set to make his return to wrestling after an injury against wrestling's enemy #1 Pat "The Lizard King" Downey. These two have no love lost for one another. After DT's Injury Downey claimed his world team spot.
There wasn't just trash talk between these two, it was straight HEAT! Unfortunately the Lizard king has had to pull out of the card. There is no doubt that this match will go down at a later date.
Taylor was excited for this match and has won the last several matches between the two. After two Tech Falls to his credit (10-0). David Taylor was looking forward to handing Downey a third. 
Yet all hope is not lost, as another national champion has stepped in last minute to save the day so to speak. One of 15 true freshman to ever win a national title. Myles Martin is the man that stands in front of Taylor. 
This match up becomes interesting because Downey is a high percentage greco style wrestler. Throwing from almost anywhere if put into a clinch. Myles in stark contrast stands to hand fight and use lots of motion to create openings to shoot. 
Taylor is going to have to adapt in a short time frame to meet the needs to handle Martin, but at the end of the day this is wrestling and Taylor is a former World Champion. 
Taylor did have this to say about Myles stepping in and his sentiment about Downey.
"When I took the match with Pat Downey, I didn't take it because I thought he was a great opponent, I took it because I truly wanted to smash him. I wanted to make the history score of ours to be 30-0. But now I'm excited because I truly have a great opponent. When I was at Penn State, I didn't get the opportunity to wrestle a great Buckeye, but now I get the opportunity to wrestle truly one of the greatest to ever put on a singlet, a National Champion in Myles Martin."
Those are some huge compliments coming from the two-time National Champion and 2018 World Champ. 
Normally at this point we would take it that Taylor has so much Senior level experience many would have written off Myles Martin. As Martin did have trouble with another Penn State wrestler Bo Nickel over his career.
Yet earlier this year Myles would pull off the upset that set in motion his #8 Ranking at his weight for senior level competition. This was no easy feat as his opponent was Alex Dieringer.
Alex is a three time national champion for OSU, and more recently won a Gold Medal at the Dan Kolov International tournament in 2019.
Myles and Alex put on a show, to the very end. Alex was up on Criteria when at the last second, Myles blocks a shot and attacks an ankle pick that scores with 3 seconds on the clock.
Alex and Myles both are great upper body wrestlers and it showed with their collar ties and hand fighting. What made the difference for Myles is what he has always done best. Fake outs and misdirection.
Instead of backing out of a position or heading back in for a tie, Myles went collar ankle pick at the end. If we rewind the match you can see Myles first take down if not just him taking advantage of a bad shot by Alex.
As a matter of fact it was a great shot set up by the former Cowboy. If you slow it down you can see miles take a half step back then redirect Alex's arm across his body, it opened the corner for Myles to cut and shoot for the body lock. Scoring two.
It is Misdirections at lighting speed that give Myles a edge. You can learn more about Myles Misdirections and hand fighting on his instructional
It is this quality that will make the world champion David Taylor respect him and not get careless. I think on the 25th what will go down that night is going to not just be entertaining but a great display of hard technical wrestling at the highest of levels.
Post match we got to see Taylor win the Day, superior technical prowess. This is not surprising, Myles only has a year and half senior level experience, and he went out and gave a great performance. 
What would be a phenomenal rematch would be Downey V. Martin! Martin and Downey last wrestled in May of 2019. This was only a few months after graduating from college for Martin. 
To some it was a surprise early on as Martin came out swinging and was up 5-0 early on. Then it was 7-1. Martin was poised to take out one of the best in the world. 
Then Downey went full Lizard king, with a few takedowns and to tie up the match and then a few gut wrench turns to win the match. 
To everyone reading, who wants to see the rematch? I think it is a logical match before we can reschedule Downey V. Taylor. Which will give a little more time to let that fire burn hot! 
Check out more from Myles Martin!