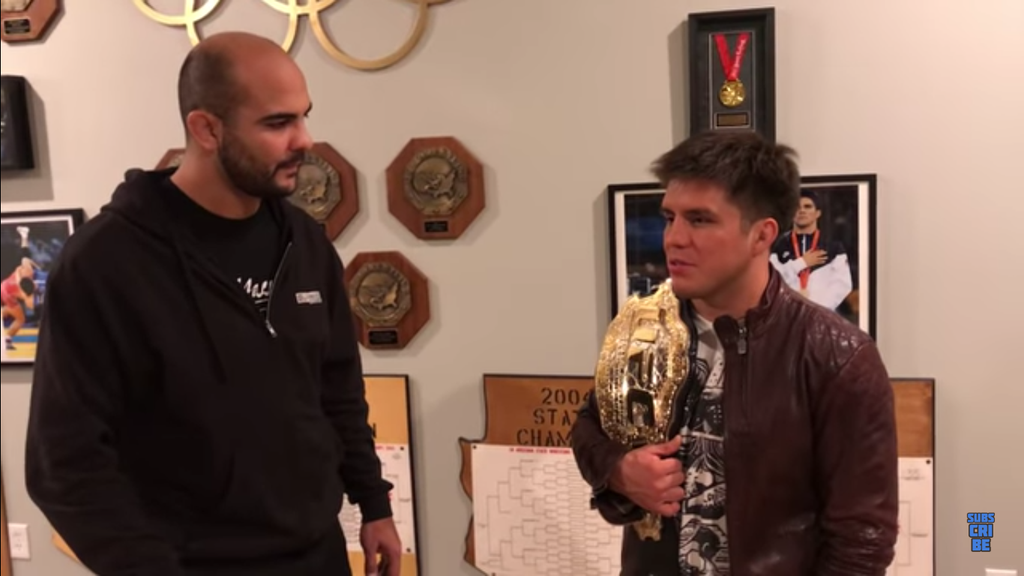 MMA News: Henry Cejudo to Relinquish Flyweight Title
The Triple Champ seems to be moving on! 
Henry Cejudo and the UFC are planning to get the action going again in the 125lb division. Cejudo will be relinquishing his title and the vacant belt will be contested by Joseph Benavidez and Deiveson Figueiredo at UFC Norfolk at the end of February. 
Henry Cejudo is currently awaiting a fight to be scheduled to defend his 135lb belt that he won in a fight of the year contender against Marlon Moraes in June. Since then we have seen some up and comers make a strong case for their shot at "The Messenger" Henry Cejudo. Athletes like Aljamain Sterling and Petr Yan have been continual high performers as of late. There have also been rumors of Jose Aldo possibly getting a crack at the former Triple Champ Cejudo. 
Aldo recently debuted with a loss at 135lb but looked very strong against Marlon Moraes. Crazier matches have been made, especially considering Aldo's overall body of work. However, when you are one of the most decorated combat athletes of ALL-TIME you get to call the shots!
Cejudo and Aldo have been exchanging some interesting call-out videos on Twitter, so it seems that there's definitely some smoke, we will have to see if there is fire. 
On top of having defeated two of the UFC's divisional greats Demetrious Johnson and TJ Dillishaw, Cejudo has also been busy with his roots of wrestling! Cejudo has released some of his best tactics and drills to make you a stronger wrestler in Gold Medal Wrestling. Check out some of the footage here!
Cejudo has made this defense come in handy a time or two. In fact he used it against long-time Champion Demetrious Johnson. So if it works against that caliber of athlete there is something to learn! 
Henry has a way of getting his message across that leaves you knowing exactly what to do. How he defends the single leg is with a strong series of positions that keeps him safe from being taken down but at the same time offers a way of getting out of the dreaded single leg. Cejudo's usage of the s-grip to eventually free his legs is one detail that can be added into your game in short order. 
In this 8-part series you get to see Henry in action with A-Game. You'll get to see the drills that gave him the skills to be not only an Olympic Gold Medalist, but 2 division UFC Champion! Check out
Gold Medal Wrestling By Henry Cejudo
Today!