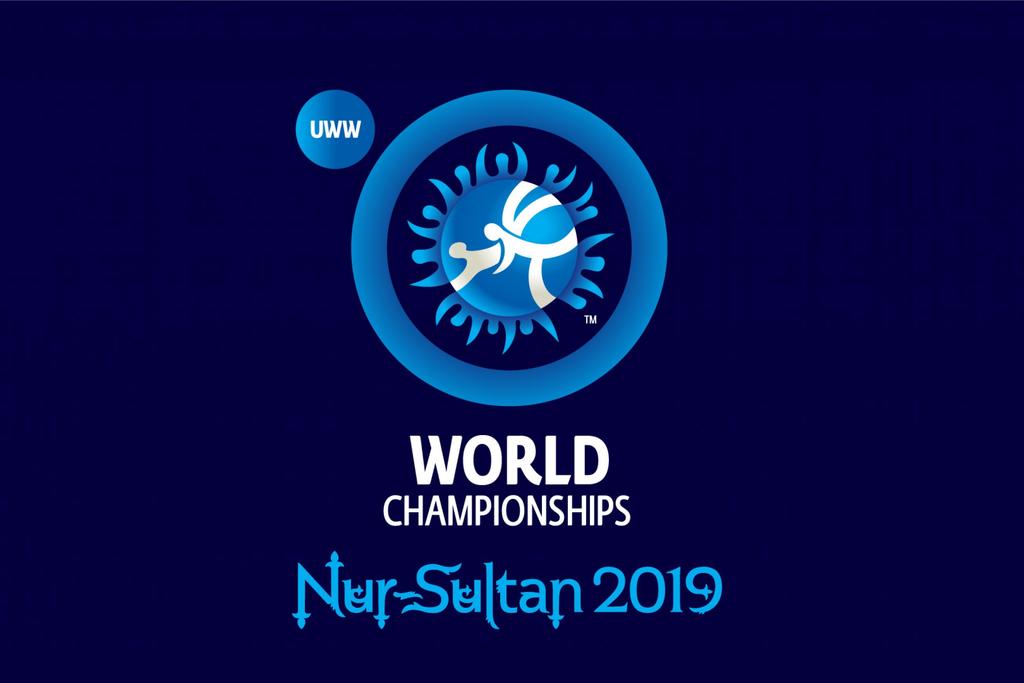 Men's Freestyle World Championship Results
Alright guys, as you may or may not know this past Sunday September 22nd, was the conclusion of the UWW World Championships for Freestyle and Greco Roman for the team USA men and women.  Team USA on both ends of the spectrum performance wise gave us a lot of highs and quite a few lows, but no shortage, of action excitement and a few tears.  With the 2020 Olympics right around the corner, this gave us a sneak peek of not only how good the US teams are, but also where they stand as of right now with the rest of the world.  With no further ado, let's get right in to the action that took place.
57 KG*:  Daton Fix was the US representative in the 57 Kilo Class.  Fix unfortunately failed to crack the podium after coming out of the opening round with a stellar 12-1 victory over Vladamir Egorov.  He then proceeded to drop his next one in heart-breaking fashion to Y. Takahashi of Japan 4-2. Fix is also considering an Olympic redshirt for the 2019-2020 season.  The rest of the results are as follows: 
Gold: Z. Uguev (RUS) defeats S. Atli (TUR) 13-3
Bronze: N. Sanayev (KAZ) defeats S. Micic (SRB) 4-3
Bronze: K. Ravi (IND) defeats R. Atri (IRI) 6-3
61KG: Tyler Graff was Team USA's representative for the 61 Kilo class.  Graff had a pretty solid performance coming up just short of cracking the podium.  The former University of Wisconsin standout did not hid his disappoint on his performance, but promises to learn from it and build on it in the future.  Graff had a 3-1 record over the course of the tournament finishing with scores of 10-0, 7-0, and 13-2 before dropping a crucial match to the eventual world champion 3-1.  The rest of the results are as follows: 
Gold: B. Lomtadze (GEO) defeats M. Idrisov (RUS) 6-1
Bronze: B. Ehsanpoor (IRI) defeats A. Rokhmanov (UZB) 8-0
Bronze: R. Aware (IND) defeats T. Graff (USA)
65KG*: Former Penn State Standout, 3x NCAA Champ and Final X Champ Zain Retherford got the opportunity to represent the USA in the 65 kilo class.  Zain dropped his opening bout 10-9 to A. Valdes (CUB) and was done thereafter. This one stings a bit especially after all the drama with the Zain Yianni match leading up to this.  Zain sure didn't hide his emotion saying, "You get what you earn, and I didn't show up and earn it today." The young gun still has plenty of time to correct his mistakes as I'm sure this won't be the only time we see him compete at this level.  The rest of the results are as follows:
Gold: G. Rashidov (RUS) defeats D. Niyazbekov (KAZ) 11-0
Bronze: B. Punia (IND) defeats T. Tumur Ochir (MGL) 8-7
Bronze: I. Musuakdev (HUN) defeats T. Otoguro (JPN) 5-3
70KG: Former Nebraska All-American James Green represented Team USA at the 70 Kilo division.  Green had a good showing ultimately resulting in a DNP going 1-1 on the day. He picked up a win over Vincent De Marinis (CAN) 10-0 but then dropped his next match to M. Ghadziev (POL) 4-3 who then went on to take bronze.  Green seems to be right there, but just couldn't punch his ticket to the podium. The rest of the results are as follows: 
Gold: D. Baev (RUS) defeats N. Kalpanov (KAZ) 14-2
Bronze: Y. Emami (IRI) defeats N. Cojocaru (GBR) Fall
Bronze: M. Ghadziev (POL) defeats Z. Iakobishvili (GEO) 3-2
74KG*:  2012   Olympic gold medalist Jordan Burroughs yet again represented the USA and managed to bring back another world medal.  Burroughs picked up four solid wins in which he outscored his opponents 35-5 before ultimately falling to eventual world champion Z. Sidakov (RUS) 4-3 on a last second pushout before battling back for bronze.  Burroughs has still qualified for the 2020 Olympics but it seems Sidakov may have his number. Only time will tell if JB tastes gold again. The rest of the results are as follows:
Gold: Z. Sidakov (RUS) defeats Frank Chamizo (ITA) 5-2
Bronze: J. Burroughs (USA) defeats M. Ukui (JPN) 10-0
Bronze: Z. Khadjiev (FRA) defeats D. Kaisanov  4-1
79KG: Kyle Dake represented team USA in the inaugural 79 Kilo class.  Since 79 kilograms is not an Olympic weight it'll be interesting to see if Kid Dynamite goes up to 86, or down to 74 for 2020.  En route to his gold medal podium picture, Dake outscored opponents 27-6 including a 4-2 win in the finals. The rest of the results are as follows: 
Gold: K. Dake (USA) defeats J. Hasanov (AZE) 4-2
Bronze: G. Nabiev (RUS) defeats R. Kurbanov (UZB) 8-3
Bronze: T. Salkazanov (SVK) defeats G. Usserbayev (KAZ) 3-2
Defense DOES win Championships! Click Learn More!
86KG*: Pat Downey got his first shot to represent   Team USA in the 86 kilogram division. Having a hard road to get here, Downey caught a lucky break filling in for an injured David Taylor.  Downey went 2-1 on the day coming up just short of claiming a world medal. Downey beat his first two opponents by a combined score of 19-3 before falling to A. Dudarov (GER) by way of a 13-0 technical fall.  The rest of the results are as follows:
Gold: H. Yazdani (IRI) defeats D. Punia (IND) Medical Forfeit 
Bronze: A. Naifanov (RUS) defeats M. Amine (SMR) 6-0
Bronze: S. Reichmuth (SUI) defeats C. Izquierdo (COL) 3-0
92KG: J'den Cox was yet again repping the USA at the 92 kilogram division.  J'den probably had one of the most impressive performances of the entire tournament not giving up a single point all day.  He reallyt showed that he was the top dog at 92, however 92 is not an Olympic sanctioned class so the question remains will he go up or down on his road to Tokyo?  Coach Kevin Jackson was quoted with saying this about Cox's performance, "He told me he hasn't even reached his peak yet. If J'Den hasn't reached his peak, the rest of the world is in trouble."  Cox outscored his opponents a whopping 26-0. The rest of the results are as follows:
Gold: J. Cox (USA) defeats A. Karimi (IRI) 4-0
Bronze: I. Mtsituri (GEO) defeats N. Nurgaipuly (KAZ) 2-1
Bronze: A. Zhabrailov (RUS) defeats G. Rubaev (MDA) 3-2
97KG*: Former Ohio State phenom Kyle Snyder repped the red white and blue for the world to see at 97 kilograms.  Snyder opened up great besting his first two opponents by a combined score of 23-3 before losing to the eventual silver medalist in the third round.  Snyder battled back to claim bronze on the day, although being heart-broken by his overall performance. The rest of the results are as follows:  
Gold: A. Rashid Sadulaev (RUS) defeats S. Sharifov (AZE) 4-0
Bronze: K. Snyder (USA) defeats E. Odikadze (GEO) 5-0
Bronze: M. Nurov (MKD) defeats A. Yergali   (KAZ) 8-5
125KG*: Nick "The Gwizz" Gwiazdowski represented the USA at the 125 kilogram class.  Although typically being one of the favorites, it was a short day for the Gwizz as he lost his opening round to Y. Mohebi (IRI) 5-2.  It wasn't like the Gwizz we've seen in the past. Nick really struggled to get his offense going and it ultimately cost him his shot. The rest of the results are as follows: 
Gold: G. Petriashvili (GEO) defeats T. Agul (TUR) 6-6 criteria
Bronze: O. Khosianivskyi (UKR) defeats B. Khutaba (SYR) 5-1
Bronze: K. Rhakimov (UZB) defeats Z. Deng (CHN) 6-1 
The Wrap Up
Despite its ups and downs, the culmination of effort by the men on the Team USA freestyle world team claimed a third place finish.  It seems as though some of them fell into their own hype resulting in a short day, while others really stepped up to the plate to perform. There is still plenty of time between now and Tokyo to fix some mistakes, as I personally believe these men still have the potential to be one of the greatest Olympic teams of all time.  Only time however will give us our answer moving forward, and we must remember that to compete at this level is no easy task, all the competitors deserve our respect.   
Float Like A Butterfly By J'Den Cox
gives you the tools to become a smoother more natural grappler. J'Den goes over the movement and traps that he uses to takedown the world's best wrestlers. In this 4-part instructional J'Den takes you on a tour of what it takes to FLOAT LIKE A BUTTERFLY!