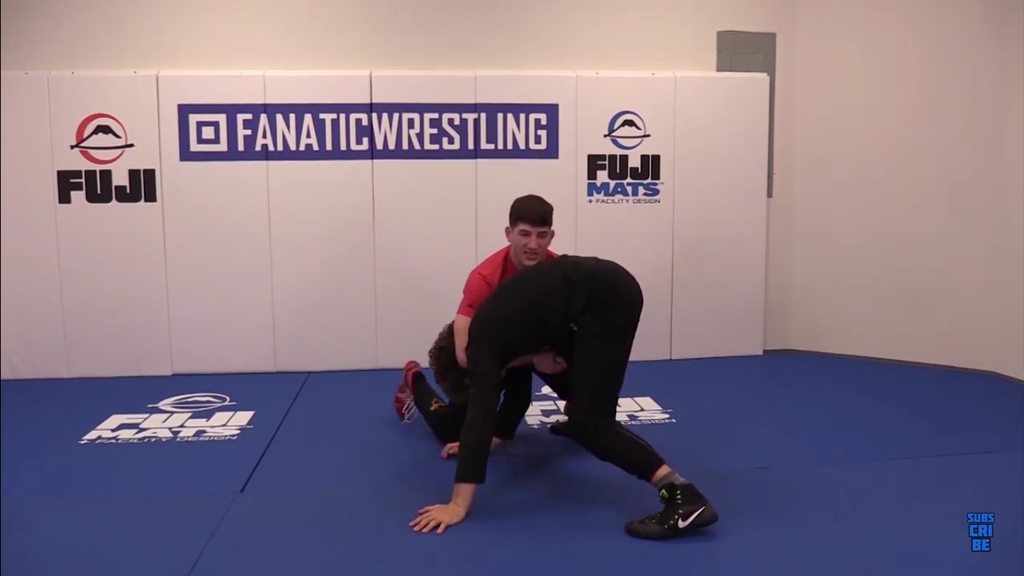 Learn The Badger Trap With Anthony Ashnault
Anthony Ashnault is a 4x All-American and 2019 NCAA Champ, so it's safe to say he knows his way around on the wrestling mat. Post collegiate career, Anthony has started to share his knowledge with us here at FanaticWrestling.com, Thankfully! He just released his first instructional called Mobbin' On Top, and it is geared towards dominating matches from top position. 
Take a look at this technique that we pulled directly from Mobbin' On Top, Anthony calls it the Badger Trap. It's sure to catch your next opponent off guard, because they feel like they are escaping! Check it out below.
Anthony uses the optional start, which automatically gives your opponent space to move. This may lead them to believe that they are free to stand up. Right as they start to stand Anthony gets his hands in place. His first hand pushes his opponents head down while his other secures the far hip. By attaching to his opponent with his hands he can move with them and secure a near side cradle. 
Want more from Anthony Ashnault? Click Learn More!
Sometimes small details can completely make or break your technique. For the near side cradle Anthony demonstrates how to properly secure your grips by looking to get his elbows together. This provides more leverage over your opponent when attempting to turn them to their back. 
Ashnault explains that sometimes your opponent will instead step up with their far leg instead of the near leg from the optional start. Here he opts to use the same grips with his hands, but instead leaps to the farside cradle. A key here is to watch Anthony's head positioning. In order to lock on the far side cradle you will need to get your head to the far side of their body.  Unless of course you have super long arms than you won't need to lean as far over. 
Right from the beginning Anthony explains that this technique takes a whole lot of practice. With  Mobbin' On Top not only do you get top-tier techniques, you also get the in depth details that will assist in the learning process. If you want to mob on top, you are gonna need to buckle up for some quality practice! 
Ashnault shows you the gritty details of how to Dominate from the top position in 
Mobbin' On Top
! Tilts, cradles, pancakes, and more await in Anthony Ashnault's first instructional. Check it out today!