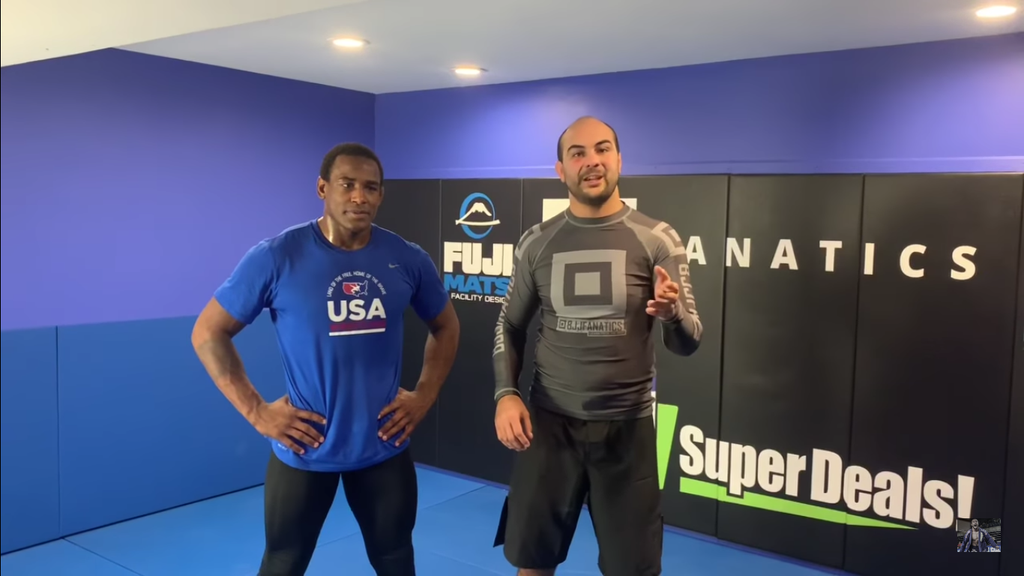 J'den Cox Teaches The Wrestling Community Sign Language
J'den Cox just secured his spot on the 2019 U.S. Men's Freestyle team after beating former Penn State wrestler Bo Nickal at Final X Rutgers. This is the first step for him as tries to win his second world title. Even though J'den has a lot of work ahead of him in preparation for the world championships, which take place this September in Kazakhstan. Although he is one of the most skilled wrestlers in the world, he recently took to Instagram to show off another impressive skill: sign language.
J'den, who has partial hearing loss also knows sign language and has announced that he will be teaching wrestling related words in sign language on his Instagram page. Along with teaching five wrestling related signs, he also debuted his own custom Nike shirt which includes the spelling of "Cox" in sign language (this is the first ever Nike personal apparel shirt made for a wrestler).
Learn from class act and world class wrestler J'Den Cox! Click Learn More!
J'den started first noticed signs of hearing loss while he was in college wrestling for Missouri, but even before his hearing loss, Cox was interested in learning sign language and working with the hearing impaired. He stated in an interview in 2014 that he was interested in becoming a creative writing teacher at a deaf school and took sign language classes while he was at the University of Missouri.
One of the great things about the sport of wrestling is that anyone can do it and even excel in it even if they have a hearing impairment. Matt Hamill is a great example. Hamill was a three time NCAA DIII wrestling champion and won a silver medal in Greco and a gold in freestyle in the 2001 Deaflympics. After his wrestling career, Hamill went on to have an extremely successful MMA career where he fought in the UFC and WSOF.
Recently, there was a news story that went viral throughout the wrestling community about a deaf high school wrestler named Jacob Bass. Jacob was born in Ghana and was a slave until he was adopted and brought over to the United States. His adopted father is a wrestling coach and Jacob has been able to have success on the wrestling mat despite his handicap. (Click here to view the news story)
J'den will be teaching five different wrestling related sign language words on his Instagram page on Wednesdays and Saturdays. It is great to see him merge his passion for wrestling with his passion for sign language. Hopefully, this will lead more kids with hearing impairments to get involved in the sport of wrestling.
If you want to learn more about J'den and the wrestling signs he is teaching or would like to check out his new signature Nike shirt, go over and check out his Instagram page.
If you would like to learn in depth wrestling technique from J'den, check out his instruction video "Float Like a Butterfly: Using Misdirection & Traps To Setup & Finish Takedowns" on Fanatic Wrestling's website.