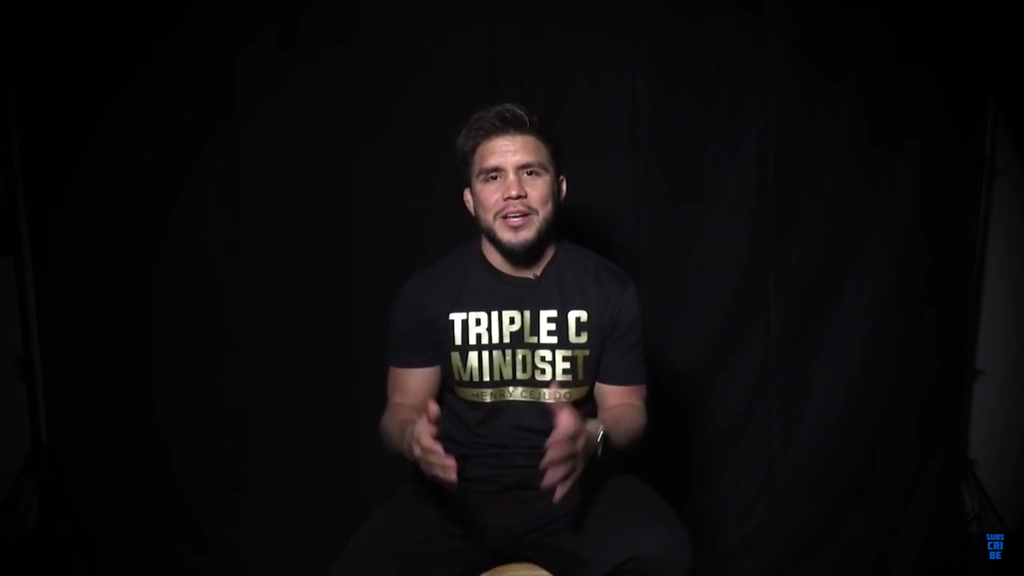 How To Make Pre-Fight Rituals With Henry Cejudo
If you ask most competitors, even amatuer ones, they'll probably tell you that they have some kind of pre-competition  or pre-fight ritual. Pre-fight rituals are things that competitors do before a competition. These can take place right before the match or even a few hours before. They can be big things or small. They can be large and regiment protocols or even small, seemingly inconsequential things like simply saying a phrase.  
These are things that a competitor feels like they need to do in order to have the proper confidence and mindset when going into competition. There are some competitors that think this only makes them weak but if you find something that gives you more confidence, it might just be the difference between winning and losing. 
The problem is that a lot of fighters can have a hard time pinpointing just what they want and what they can realistically make their pre-fight ritual. We'll have one of the best combat sports competitors in the world to talk about his and how important pre-fight rituals are. In this video, Henry Cejudo breaks down his pre-fight ritual and how having one can help you.
Who Is Henry Cejudo 
Henry Cejudo is, in his own words, the greatest combat sports athlete of all time and it's pretty hard to argue against him on that point. Not only did Henry Cejudo manage to hold both the UFC Flyweight and Bantamweight title at the same time and defend both belts, he also became an Olympic gold medalist in Freestyle wrestling at the 2008 Olympics. This makes him the only UFC athlete to ever win a title, let alone two, and hold a gold medal. With that said we are going to see how Henry applied his gold medal wrestling skills to MMA. 
The Importance Of Pre-Fight Rituals 
The video starts off with Cejudo talking about his pre-fight rituals. Cejudo tends to have a fairly large meal the day of his fight. He calls it a brunch. This is because he doesn't like to have two meals before a fight because he believes that his body just doesn't respond well to it. You always have to listen to your own body. He does say that he snacks a few times between that meal and competition time to get his nutrients in. 
When it comes to competition, before the fight when Cejudo is in the octagon waiting for the match to start, Cejudo sits into a crouch position. This is because once he gets up and he gets moving, that's when the lights go on and that's when it's time to move and not sit down.  
He then goes on to talk about listening to your rituals and use them as a way to turn on and get yourself into the game. 
Learn More From Henry Cejudo!
If you like this mindset breakdown and want to learn more from Triple C Henry Cejudo, then checkout his complete MMA video series "Triple C Mindset by Henry Cejudo" available exclusively on Dynamic Striking!