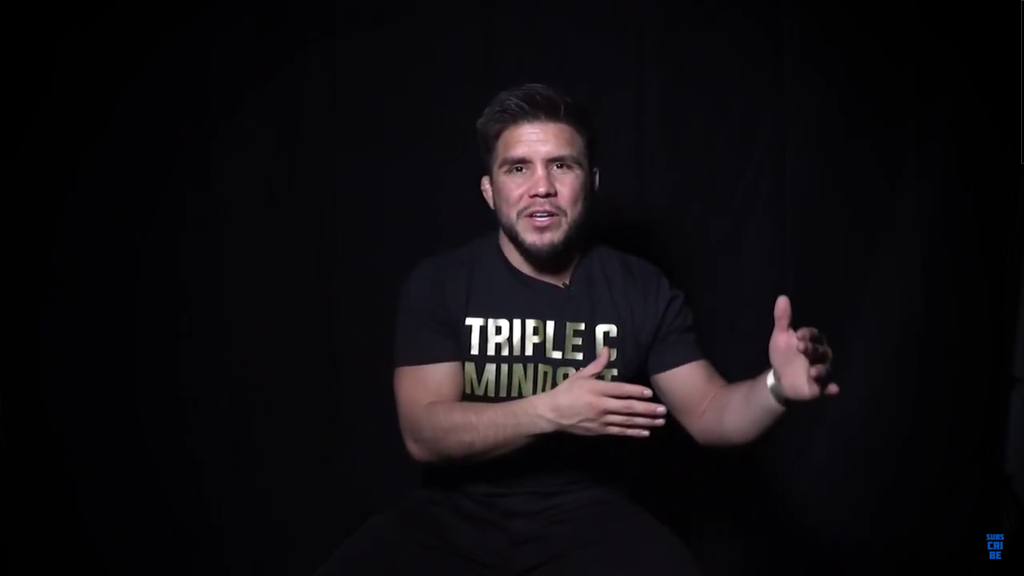 How To Keep Your Dream Alive With Henry Cejudo
If you're a combat sports athlete, no matter what discipline you train in, whether it be Wrestling, Brazilian Jiu-Jitsu, Judo, MMA or whatever, you've probably dreamt about being the strongest or the best in your sport. This dream probably came after watching someone compete in the sport that you now compete in. 
In the beginning you were probably a little wide eyed and naive but you remember that spark that put you on this journey. Now you might be a few years into training and you might have lost sight of that dream. 
You might even start to wonder why you even train with how hard and damaging it can be. It can be hard to keep that dream alive and remember why you started, especially at those hard moments. 
Keeping in focus and remembering why you started takes skill and someone needs to teach you how to use that skill. Luckily we have one of the most accomplished combat sports athletes in history to cover how he kept focus, even at the lowest points in his career.
In this video Triple C Henry Cejudo goes over how you can keep your dream alive in combat sports or just anything in general.
Who Is Henry Cejudo?
Henry Cejudo is, in his own words, the greatest combat sports athlete of all time and it's pretty hard to argue against him on that point. Not only did Henry Cejudo manage to hold both the UFC Flyweight and Bantamweight title at the same time and defend both belts, he also became an Olympic gold medalist in Freestyle wrestling at the 2008 Olympics. This makes him the only UFC athlete to ever win a title, let alone two, and hold a gold medal. With that said we are going to see how Henry applied his gold medal wrestling skills to MMA. 
How To Stay Motivated In Combat Sports 
The video starts off with Henry Cejudo talking about how people tend to forget about the inspiration that they first had that put them on their combat sports journey. Whether it was the Olympics or a championship fight, something probably inspired you to get into your sport, or at least inspired you to go for the gold. 
It's easy to forget that a dream isn't something that you get once and that you just have it forever. Just like with skills in sport, you need to keep working at it to keep it alive and strong. You need to work to keep your dream alive.
Cejudo then goes into a story about his time competing at the 2008 Beijing Olympics where he became the first American to win gold in freestyle wrestling. During that time Cejudo lived at the Olympic training center. There would be tours for some of the topic prospects in the country that would bring them through the training center.
Three days before going out to Beijing, Cejudo actually joined one of these tours, despite knowing everything about the training center and literally living there already. He did this to see the excitement on the prospects faces as they saw the great olympians like Muhammad Ali and Michael Johnson. 
This helped remind Cejudo about why he was training and helped him to stay inspired and to keep his dream alive. At the end of the day, you need to keep that dream alive or else you aren't going to get anywhere in the sport, even if you're the best guy in the room or on the mat.  
Learn More From Henry Cejudo!
If you like this mindset breakdown and want to learn more from Triple C Henry Cejudo, then checkout his complete MMA video series "Triple C Mindset by Henry Cejudo" available exclusively on Dynamic Striking!