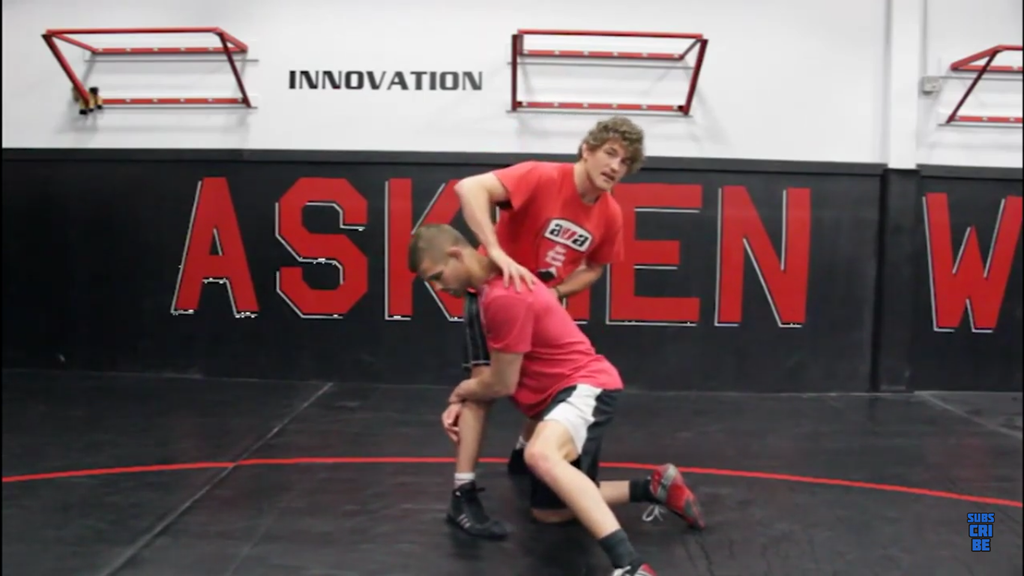 How Good Was Ben Askren?
With UFC 251 on the horizon, and Jorge Masvidal stepping up to take on Kamaru Usman for the Welterweight title, Twitter, Facebook, ESPN and any other media source you can visualize has had Jorge Masvidal's record setting knock out on replay.
Don't let that discount you as even Masvidal gives Askren credit while tearing into the current champ Usman stating "I needed a camp for Askren, He is a great wrestler. I don't need a camp for this bum." Referring to Usman.
 On November 18th 2019, Ben "Funky" Askren called it a career after his only set of back to back losses in his MMA Career. Bringing his official record to 19-2-1.
Other than the record setting knockout his last fight being with Brazilian Jiu Jitsu phenom Damian Maia was something to behold. Askren lost in the third round but was up on all three score cards for all three rounds.
Askren used his signature "Funky" wrestling to escape two very serious submission attempts and put the World Champion Maia on the ground a total of five times.
While in Bellator Askren Rag dolled Douglas Lima. Yes, the very same Lima who knocked out Michael Venom Page.
Yet, before all this MMA dominance, Ben was a world level wrestler. Wrestling has given Askren everything he has including his nick name. "Funky" as he is the king of funk wrestling.
What is Funk wrestling? Great question. Funk is just another term for unorthodox. Doing things that normally would not seem to work. For his weight Askren was long and lanky. Most wrestlers were more the short and stocky type.
As a true freshman in 2004 Askren was the Big Twelve runner up and NCAA Championship runner up. This fate befell him in 2005 again. Losing to Chris Pendleton in the finals both years.
What came next was nothing short of extraordinary. Askren goes from taking second in Folkstyle at the NCAA Championship to winning the Pan American games in 2005 in freestyle.
Check out some of Ben's BEST techniques! Click Learn More!
Then the Wins kept coming, but not just any wins. On his way to his first NCAA National Championship. Askren set the NCAA's record for most pins in a single season. He was undefeated this year (2006) winning 25 out of his 45 matches via pin. That is a .555 Pin rating.
To cap it off Askren won the Dan Hodge trophy. The trophy that goes to the overall best wrestler of the year.
The Following was more of the same, winning his next 42 matches enroute to his second National Championship undefeated. At the end of his senior year Askren was on an 87-match win streak. His colligate record being 153-8 with 91 wins. Which brings his pin ratio to .594!
At this point Askren could have rode off into the sunset, and had a great record with a insane pin ratio, but for funky it wasn't enough. In 2008 he goes and wins the US Championship. Then makes the 2008 Olympic team at 84kg. Henry Cejudo was also on this team.
Askren won his first match but lost his second, and that was the end of his Olympic Career. Not one to give up. The following year Ben goes to the Freestyle World Championship, and takes home the Gold. Askren did avenge his loss to the Cuban wrestler that knocked him out of the Olympics. At his home country of Cuba!
So how does Askren just scramble and do awkward stuff? Is that what makes his wrestling Funky? It may appear that way but, his movements are very technically thought through. Check out this video on how Ben Fights off the high crotch position and leads him into a turn or pin sequence!
Key notes to take from this video
      Notice how Ben Pushes the shoulder be for he sits out and around the corner

      @47 seconds Ben Talks about different grips to hold and establish the go behind

      @1:24 using your leg to control their leg. Using it to initiate a roll to get 2 points or a cradle.

      @2:48 Ben shows a slick cradle finish!
For more Funky style wrestling check out his instructional DVD. With TONS of techniques – eight segments worth!