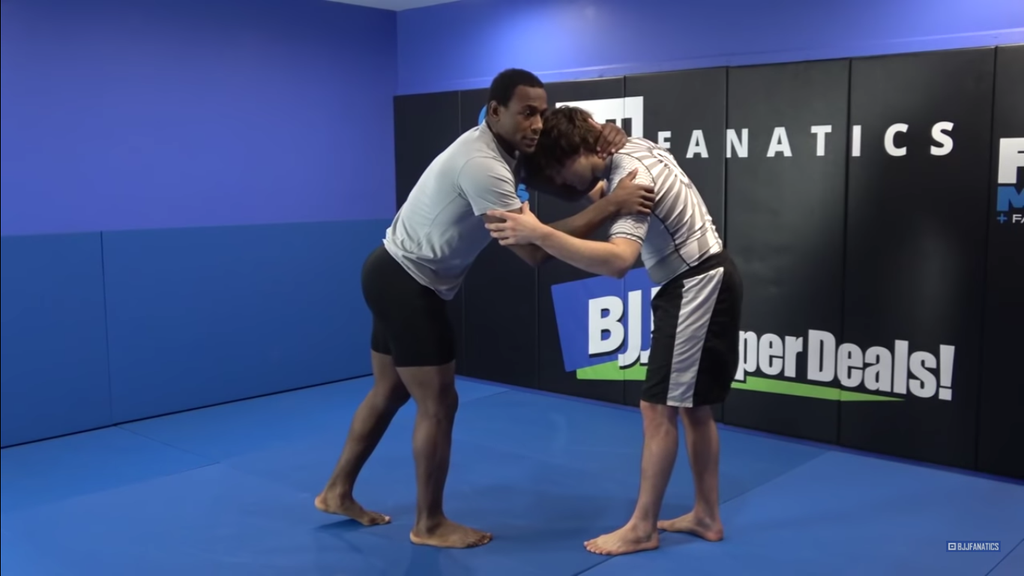 Hit the Double Leg Takedown with J'Den Cox
One of the most basic takedowns you'll learn in wrestling when you're just starting off is the double leg. The double leg takedown is a crowd-pleasing move, but it's effectiveness in a match cannot be overstated. The ability to attack both legs at the same time and use directionality to drive someone across the mat means that you can use mat awareness to your advantage, compared to a single leg which only uses a finite space. With that said, knowing how to finish the double leg has been a topic of discussion among wrestling pundits, with each offering their own take on the move. 
In the video below, Olympic wrestler and three-time NCAA champion J'Den Cox explains in detail how to set up the double leg takedown and how to finish it successfully. 
The Set-Up
Although there are a multitude of set-ups for the double leg, Cox has one specific rule for his variation: no outside ties. It makes sense, as allowing your opponent to get inside control increases the odds of them hitting a whizzer or crossface as a response to your shot. Instead, Cox is opting for a collar tie and an inside tie. This collar tie is important because it gives you the chance to snap their head down, eliciting movement. Your opponent does not want their posture changed, especially if it means attacking the head. So, each time you pop their head down with the snapdown, their posture is going to rise. Cox also mentions not rising up when your opponent does during this reaction because it is counter-intuitive to you getting under their center of gravity. 
Use movement and level changes to TRAP your opponent! Click Learn More!
The Finish
One thing to note about Cox's double leg in this video is that he is performing this for jiu-jitsu practitioners, who often have to worry about outside head positioning and choke holds. As a result, his finish may seem atypical for longtime wrestlers, but many of the key components are still there. After snapping his opponent down and gauging their reaction, Cox takes a step between their legs for penetration. Changing levels in the process, Cox grabs their legs and prepares himself for the drive. Another technical note is that he is not putting his drive leg to the ground, but rather keeping it up for more driving power. Finally, his head is planted right in the middle of his opponent's chest. While this is not a mainstream finish, there are upsides to it. Having the head on the inside prevents the crossface a lot more than keeping it by the hip, and should the double leg fail then switching to an outside single becomes more fluid. 
The double leg takedown is a staple among wrestlers and wrestling fans with its fantastic driving power and ability to control the mat. J'Den Cox puts his own spin on the move for submission grapplers with a finish dedicated to having the head on the inside rather than outside. Try his variation on the double leg the next time you're in practice and see for yourself how effective can be for your game. 
Float Like A Butterfly By J'Den Cox
gives you the tools to become a smoother more natural grappler. J'Den goes over the movement and traps that he uses to takedown the world's best wrestlers. In this 4-part instructional J'Den takes you on a tour of what it takes to FLOAT LIKE A BUTTERFLY!