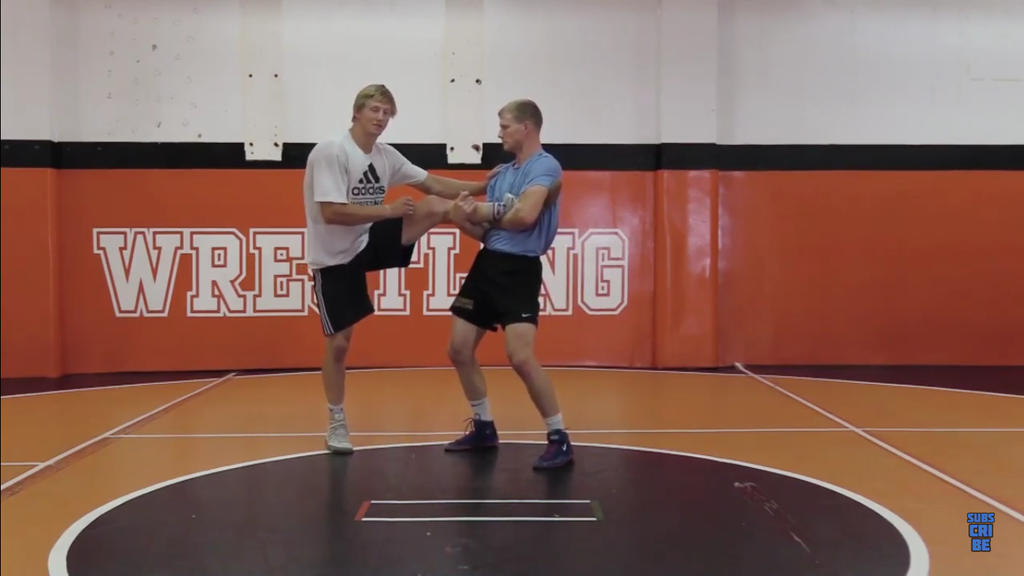 High Single Counter with Hayden Zillmer
In 2019 every senior level wrestler had one thing on their mind. Qualifying for the 2020 USA Wrestling Olympic Trials. Unlike former soviet and eastern bloc countries where they have their wrestlers picked by how they are performing in international competition The USA is too big for that so we have to wrestle off to decide who gets to represent the red, white and blue at the Olympics.
At the US Nationals in December 2019, THis was the last stop before the Olympic Trials in April 2020. If you checked social Media #RoadtoTokyo was trending fast amongst wrestlers and their fans. 
The nationals had some of the best wrestlers in the country looking to display their skills and earn a spot at the qualifiers. Top names like Jordan Oliver, Spencer Lee, Nathan Tomesello and Hayden Zillmer are just a few to be wrestling that night. 
Hayden Zillmer had his work cut out for him, he was wrestling several times that evening both to win the US Nationals and he had to wrestle a strong and strategic Kollin Moore for a spot at the Olympic Qualifiers. 
Hayden comes out with a big head pinch throw and earns himself 2 right off the whistle. Kollin Moore is not one to let that stop him and goes on a 10 point unanswered streak. Hayden Defensively wrestled to keep him in the fight and ended up getting a huge 4 point throw. Now the Match is within two. 
Hayden has placed in the top three on the nationals Greco Roman team so it is no surprise he attempts to control the upper body what happened next surprised everyone including Kollin. From the outside Hayden shoots a single and gets in deep. Kollin tries desperately to get away but gives up his back at the last as well as two points. 
In freestyle the criteria will always go to the wrestler who had the largest point score, and if that is the same to the last person to score. All of Kollin's attacks were worth 2 points and that 4 point throw puts Hayden up on criteria. 
With that Hayden Zillmer earns his spot into the 2020 Olympic trials. Zillmer has his eyes set on J'Den Cox and Cox knows it and will be waiting for him. 
Cox is an offensive machine and seems to disappear into ether and then reappear holding you leg. Cox will go to the high single and transition from there into various attacking positions.
Yet Zillmer has a great way to get out of high single situations and will be sure to utilize it against Cox if the situation appears!
Hayden uses posting on the shoulders of his opponent to get them to square up. Once they are square he can get his toes free and "Push" off the chest of his opponent. Creating space and resetting back into a neutral position. 
Hayden will need all the defense he can muster when he gets to the Team Trials that have now been postponed until 2021. (Thanks Covid)
The good news is Hayden has the kind of defensive wrestling that leaves him in positions to score. He stops the attack and immediately goes into attacks of his own. Much like we witnessed in his match against Kollin Moore. 
In this time that Hayden is preparing for his Olympic trials he has put together an instructional series on how he likes to play the defensive side of his game. They do say if you are looking to get a good look at something and improve, Teach it. 
The "Brick Wall Defense" By Hayden Zillmer is a deep dive into how Hayden earned his spot on both the Freestyle and Greco Roman National team two times a piece. 
You will see plenty of instructionals on offensive wrestling. You are going to find plenty of instructionals on defensive wrestling. What you will not find is many instructionals on how to counter wrestle or attack after a stifled attack.

Fortunately this is exactly what you are getting when you watch, drill and utilize what Hayden is teaching in his instructional. 
Check it out here and watch out for Hayden at the 2021 Olympic Trials, he just might be the next Olympic Champion.