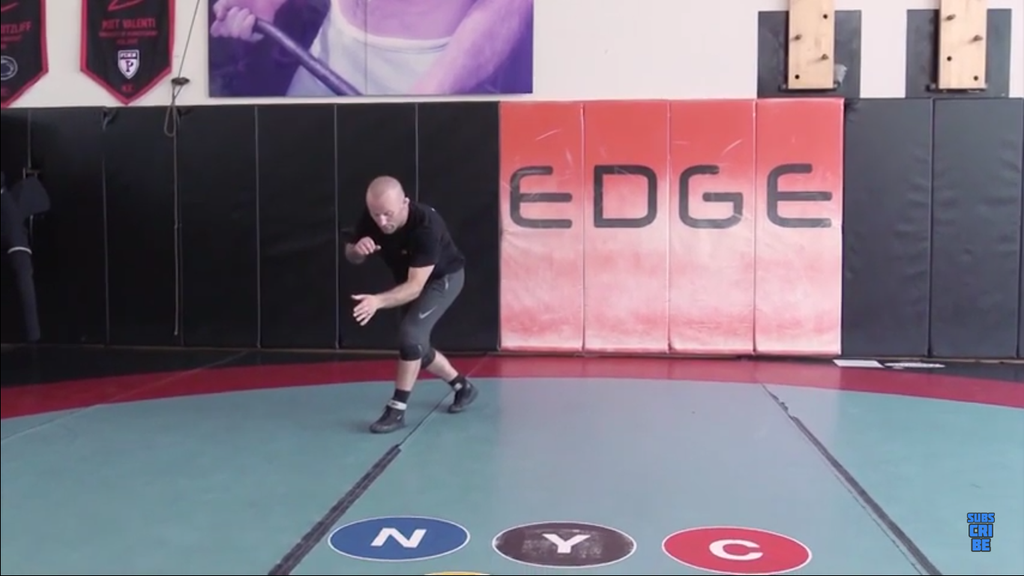 Get Active, Get Agile With These Tips
Don't be the boring Heavyweight, Get active, Get Agile, Get winning NOW!
Agility is defined as "The ability to think or move quickly". The word agile does not come up often in wrestling as it is often implied that wrestlers are agile. Normally when someone speaks of agility and wrestlers it will be because of a larger wrestlers ability on the mat. Heavyweights are not known for their quick and stellar movements, but when a heavyweight comes about "Agile" is normally what defines them.
It is not often we see shooting for the legs at Heavyweight,  we also do not see as many scrambles as we do in the lighter weights. I mean who could blame two guys at the limit of 285lbs for not doing cartwheels or backflips to escape single legs.
Every so often we get a phenom of an athlete in the Heavyweight division and they put everyone on notice. Men like Carlton Haselrig will show up and wrestle. Their speed and quick movements have them transition from position to position as if they were one hundred pounds lighter. When this happens the crowd goes wild, announcers are losing their minds, and their opponents are in deep trouble.
Haselrig was special, a D2 champion who also won D1 Championships. Three times a piece to be exact making him the only six time NCAA Champion ever.
Haselrig was not the only Heavyweight out there to show athletic prowess and agility. Brock Lesnar came onto the scene for the Minnesota Golden Gophers in 1999 and took second place at the NCAA National Championships. He was an Athletic freak and ran through his competition until he hit the finals when he lost to Stephan Neal and dropping Minnesota's chance at its first NCAA Championship since 1979.  Lesnar did come back the following year and won the NCAA's.                             
Stephan Neal, the man who beat Lesnar was also a freak athlete. During a time when heavyweights were often just the linemen from the football team looking for a little more love from the athletics dept. There was not a ton of technique involved, it was more sumo matches and scary looking single leg takedowns in most matches.
Stephan Neal was on the football team for Cal State but was also an incredible wrestler. A Technical wrestler at that. He won the NCAA National Title in 1998. Then He won the Pan American Championship, and World Championships in Freestyle before winning his second NCAA National title. Stephan could move with the best of them. He was strong and Agile, this led to him getting drafted to the NFL and Winning 3 Superbowl Championships.
So how can a man at 285 lbs learn to become agile? Is it possible to have quick technical shots and still be effective at heavyweight? YES! It takes hard work and the right drills to get the brain and the body to work at a faster pace, but it can be done with the right drills.
One great drill is what is referred to as the "Tape Drill". Using the line where the mats are joined by tape. Using that as your reference for a cross step. Similar to that used in a "High Crotch" entry. This drill is great for maintaining good body position as well as shadow wrestling the movement your hands need to be doing.
Here is a quick video by Zach Tanelli to show you the Tape line drill as well as a few variations on the drill you can use to build cardio before or after practice.
Zach is the current head wrestling coach at Columbia university and knows how to mold wrestlers into champions. Being an All American and multi time national qualifier himself Zach knows what it takes to build a strong wrestling program.
Zach is very strong with his hand fighting and he makes sure to implement that aspect into all of his drilling. Zach makes sure that drills serve multiple purposes and help build several skills at one time.
Zach has an instructional to help wrestlers build good hand fighting and footwork. It is available here.
If you are a bigger wrestlers this instructional is imperative, as the drills will help build agility and endurance. These drills are fantastic and most of them you can do with a long piece of tape, and your living room during your off time.
What are you going to do with this new found agility? Let us go back to the man who beat Brock Lesnar himself. Stephan Neal. Don't let the three Superbowl rings fool you, Stephan's first love is wrestling and his is world class at it.
Stephan showed how his agility can beat the pure strength of Lesnar in their 1999 NCAA Championship match. After Brock muscled out of a single to double transition he shot hard and fast or Neal who sprawled and spun to Lesnar's back then broke him down earning him 2 points. Lesnar fought back to a tie and ended up in top position. It was Neals agility that allowed him to escape and score that last point. He then fought off Lesnars attacks for the last minute and a half and even spinning to the back one last time but they ended up out of bounds.
Stephan has come back to wrestling after an amazing career in the NFL. Being one of the most agile guards in the NFL for several years, he took home some hardware to prove he is one of the best. When it is your job to protect Tom Brady, you have to be good.
Stephan has filmed a great instructional on how to create opportunities and use explosive takedowns. He has used his techniques to win him both National titles and World titles in freestyle. Being one of the more agile heavyweights in the history of the NCAA, he is the perfect man to listen to when it comes to takedowns.
In this 2 part instructional Stephan covers, Double legs, Single legs, and the relation between them. He also shows how to troubleshoot the common problems when going for takedowns. Check it out!
Check it out TODAY!