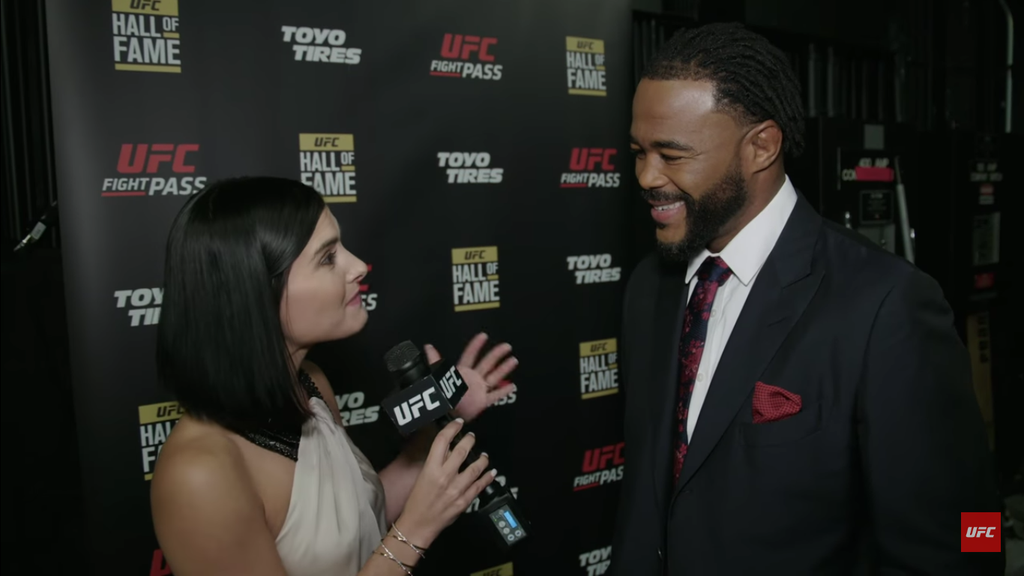 Former Michigan State Wrestler Is Inducted Into The UFC Hall of Fame
This past week, former Michigan State wrestler Rashad Evens was inducted into the UFC Hall of Fame. 
Evans started his MMA career in 2003 and almost immediately gained notoriety by winning the reality TV show The Ultimate Fighter 2. During his career as a fighter, he amassed a professional record of 28-19 and has notable wins over Michael Bisping, Chael Sonnen, Chuck Liddell, and Dan Henderson. In addition to being the winner of The Ultimate Fighter, Evans eventually became the UFC light heavyweight champion by defeating Forrest Griffin via TKO. At one point in his career, Evans had an impressive thirteen fight win streak.
Before his career as a fighter began, Evans was a successful wrestler. He was a state place winner in New York in high school, and after he graduated, he wrestled at a junior college where he took 4th place his first year and won a junior college national title his second year at 165lbs. 
Are you a COACH or COMPETITOR? Mike Malinconico has EXACTLY what you need! Click Learn More!
After junior college, he transferred to Michigan State University to continue his wrestling career. During his time at Michigan State, he placed as high as 3rd in the Big Ten Conference and was a national qualifier, but never became an All-American. His final record at Michigan State was 48-34.
In addition to is wrestling, Evans has black black in Jiu-Jitsu under legendary Jiu-Jitsu instructor Rolles Gracie.
Evans retired from MMA in 2018 at the age of 38. He is still involved in the world of MMA and works as a TV analyst commentating on MMA fights. 
The Ultimate Folkstyle Coaches Manual by Mike Malinconico gives you all of the tools to be a fundamentally sound COACH AND COMPETITOR! Learn from the best, Mike Malinconico is one of the best coaches in the game, and now his ULTIMATE COACHES MANUAL has you COVERED!