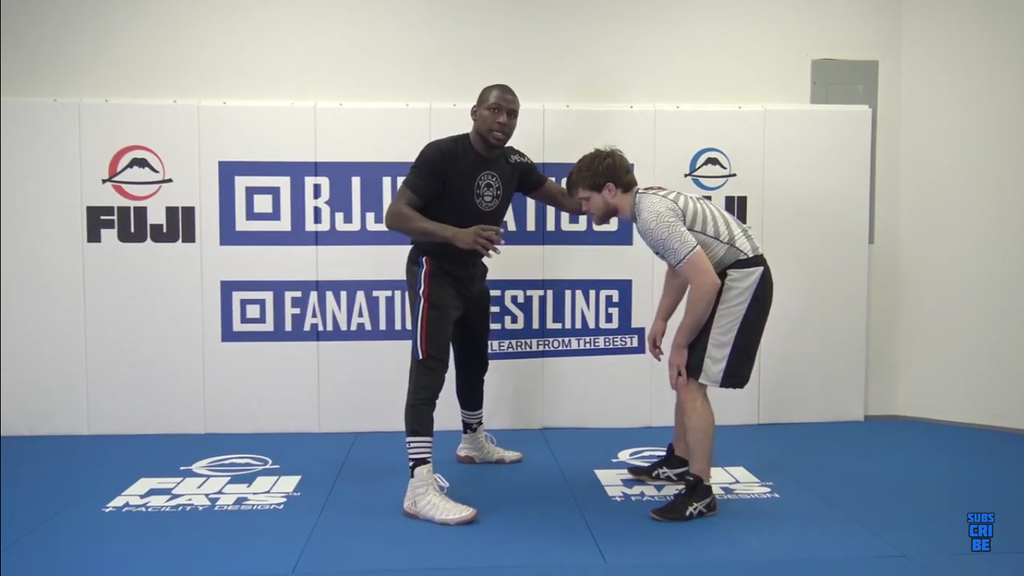 Ed Ruth vs Ethan Lofthouse: Match Notes
In modern wrestling, Cael Sanderson's era at Penn State is already historic, and will likely continue to be looking at their recent recruiting class. The Penn State middleweights to upperweights have consistently dominated their field under Cael, with the alumni frequently going on to great success on the international level in pursuit of world and olympic gold. However, one of the first of the insanely dominant Nittany Lions under Cael went into MMA, and the wrestling world was all the sadder for it. Ed Ruth was entertaining, innovative, and dominant en route to four Big Ten Championships, three National Championships, and four national placements within the top 3. He also holds a Pan American bronze and silver in Brazilian Jiu Jitsu competition as a blue belt, and is currently 8-3 competing for Bellator, the second biggest MMA promotion. While wrestling, Ed's style expressed a degree of wrestling IQ rarely seen even at the Division 1 level, choosing often to wrestle from space, and take misdirection shots that made national caliber wrestlers stumble en route to being caught in a cradle. Here we'll be looking at his dual match against Ethan Lofthouse, at the time number two at 184, in the Penn State vs Iowa dual of 2013.
Check out Ed Ruth breaking down Top-Tier Technique!
1st Round
Ed Ruth off the whistle changes levels, and makes contact with the legs and attempts to score on a double. Lofthouse circles away, but fails to pressure the head or hands of Ruth. They end in a sort of seatbelt/dogfight position, as Ruth attempts to secure the far knee and bump Lofthouse to the far hip, which would secure a clear takedown. Lofthouse's defense pays off, as he works his way to a foot, now in a single leg, as Ruth's far hand can't reach the hip or leg to double off and return Lofthouse. Ruth was never awarded the takedown, so no below the waist ride stalling call is in play. Ruth runs the pipe, circling hard in an attempt to plant Ethan on a hip, but Lofthouse sprawls hard and Ruth circles back in and they once again are in a single leg, Lofthouse hopping and attempting to clear his leg and Ruth searching for the finish. Ruth keeps circling, Lofthouse almost getting his knee outside, but this allows Ruth to step back and shelf the leg on his outside hip.
Check out the Ed Ruth Collection! Click Learn More!
Now closer to the takedown, Ruth begins circling to try and plant Ethan on his hands, but Lofthouse opts to dive for a leg and attempts a leg pass. Ruth now sits out to his leg is caught on one side, his hips and torso and free leg on another, and he tries to lock his hands for a cradle. Lofthouse is savvy and stays extended to keep the lock off, and Ruth circles to a sort of back door position, but his hips aren't up by Ethan's head. Both ankles in Lofthouse's armpits, Ruth gets control of both ankles and begins to elevate the far one, as Lofthouse maintains a solid base. He begins to turn back into Ruth, as Ed clings to the far ankle. That one grip is what keeps Lofthouse from being able to post and switch his hips to face Ruth, but as he almost finishes Ruth shoots his hips back into Ethan, elevating the far ankle, putting him into what anyone would think is a definitive takedown. But lofthouse holds on to the leg long enough for the ref to call it dead, and the wrestlers reset. A whole minute and change off the clock in one exchange that began at the whistle. One of the coaches challenges, they want Ed Ruth to be awarded a takedown for the double off the whistle, and after a lengthy arbitration Lofthouse gets set in referee's as there is 1:49 left in the first round. Lofthouse rapidly works to his feet, as though for a moment Ruth almost locked his hands for a cradle, Ethan escapes and is awarded the point as the halfway mark of the first passes by. After some circling, Ed Ruth engages in a collar and wrist tie. Faking briefly, he then dives in on a low single with his head outside, a common shot of his, and gets his far hand to the hip as he circles to pursue the double finish.
This time, despite great hips from Lofthouse, Ed sets him down with authority and scores the second takedown. Looking for the cradle for a short time, Ruth eventually concedes another escape to Lofthouse. The first misdirect shot, Ed Ruth handfights with Lofthouse for just a second, his left hand reaching and Lofthouse reaching out to grab a wrist. Ruth takes advantage of how he preoccupied Ethan on one side, and shoots on Lofthouse's left leg.Lofthouse sprawls, but Ruth keeps the single leg tight as he runs around and hooks the near leg with his own. However, Lofthouse shows his own strength and hip position as he simply steps out, and they are on the feet again. Ed engages in the collar tie, fakes right and shoots left, his second swing single attempt, and his speed pays off as he secures both legs and the third takedown. Lofthouse again stands up quickly, the score now 6-3. Possibly the most exhausting first round in wrestling concludes in a collar tie exchange seeing neither wrestler set much up as they anticipate the next four minutes. 
2nd Round
Ruth picks bottom to begin the 2nd. With a lead, but not a substantial one, you'd imagine the pressure is on for a rapid stand up. Ed's composure is visible however, as Lofthouse immediately attempts a tight waist, and Ruth's base remains stable. He waits on the opportunity to arise as lofthouse attempts an arm lever to flatten him out, and gets the escape point with seemingly minimal effort. Ruth's stance is unorthodox to say the least, as he fakes and circles and bounces on his feet, often standing straight up. Lofthouse grabs a collar and tries to work for a wrist, pressuring in, but Ruth stands his ground. Eventually getting to a collar of his own, Ruth shoots a high crotch just as Lofthouse is warned for stalling, and scores a quick two by just circling to the back side. Ed Ruth's rideouts have a very easy progression and are fundamentally sound: stay inside the opponent's elbows, stay on your toes and look for your pin, in Ruth's case, the best cradle in the country. Constantly switching sides in an attempt to crossface, Ruth finally gets a grip on one of Lofthouse's arms and wrenches it back to work for the far side cradle, but can't get his hands locked yet. Ruth manages to ride Lofthouse out for the remainder of the second period. 
3rd Round
Lofthouse picks bottom, and immediately jumps into a quad pod at the whistle. Ruth switches quickly from an inside wrist, to a half, to a tight waist, always looking to try and get his opponent to open up in response. Lofthouse manages to split the hands, and the score is now 9-4. An attempt at a wrist duck from Ruth prompts Lofthouse to attempt a single leg, as Ruth sprawls hard and attacks the near ankle, trying to break the Hawkeye's lock and circle for the takedown, and gets within a hair as he plants a knee behind the ankle, but Lofthouse remains on his feet as Hawkeyes do and circles out of an attempted bodylock. A straight on double scores the final points of the match for Ruth, finishing 11-4.
Learning from this match
Ed Ruth put to work every one of the systems demonstrated in his instructionals, only on fanatic wrestling, save for his pinning this match (trust me, he has plenty others where he put the cradle on full display). Defense Made Easy, Scientific Shots, and Smooth Wrestling Techniques were the Nittany Lion's forte throughout his career, and you don't want to pass up the opportunity to learn from one of the greats of the sport.
Check out the instructionals here! Click Learn More!