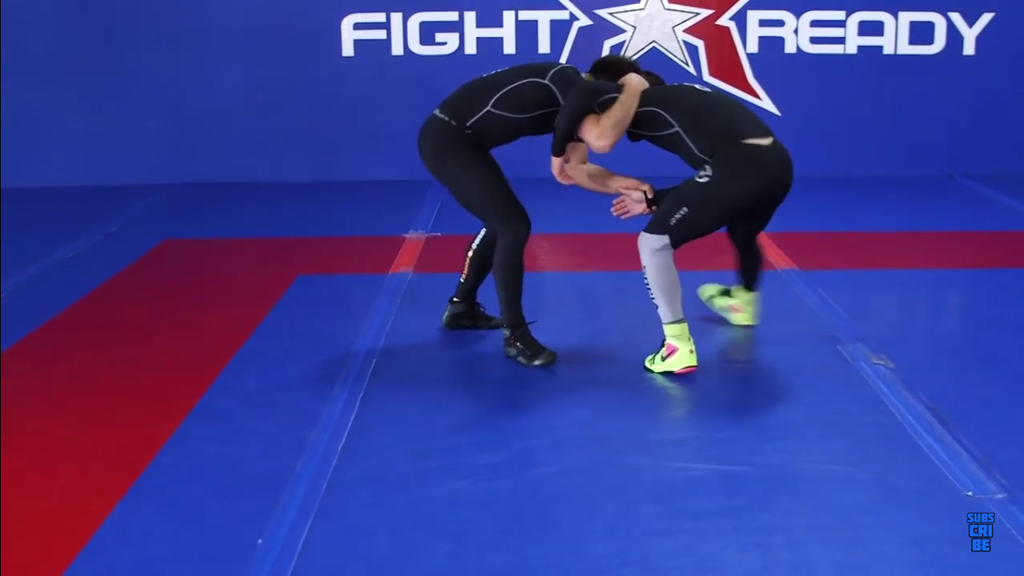 Control Your Opponent With Henry Cejudo
The ability to move your opponent in any combat sport is the root of all control in combat sports. If you are able to move your opponent, you are able to make them stand still. The ability to do this stems from the points of control that you have on your opponent. These points of control are the various different grips and ties that you can have on your opponent and that your opponent can have on you. 
If you are the one in control of the motion of the match and you pick when you and your opponent get to move and when you are standing still, you will be well on your way to a victory. 
In this video, Henry Cejudo goes over control concepts to help you choose when the fight happens and where it goes, literally. Triple C Henry Cejudo is one of, if not the greatest combat sports athletes of all time. Cejudo is not only an Olympic gold medalist in freestyle wrestling but he is also one of the few simultaneous two division champions in UFC history, holding both the Flyweight and Bantamweight titles during his time with the division. 
This video is more about the concepts that Cejudo uses to control his opponent more than any specific technique. This video is about using your motion and pressure to make your opponent move. Cejudo says that he never likes to reach out for any of his ties or grips. Instead Cejudo waits for his forehead to touch his opponent's. He uses this as a sign that he's in a good enough range to start reaching for ties. A few that Cejudo likes to use from this range are the single collar tie, the inside tie, the outside tie and wrist grabs. 
From any one of, or any combination of these controls, you can start to control and move your opponent. Cejudo demonstrates this with a collar and wrist control. From there he presses his opponent forward and moves them to the side. In this situation Cejudo likes to move his opponent toward the side with his wrist control, so if he wants to move his opponent the other way, he switches his hands and then moves them towards what is now his wrist control side. 
Cejudo notes that while doing this control, to use feints and fakes. This will keep your opponent guessing at the least, you might even be able to fake them into a really bad position where you can capitalize. Either way this will make your opponent second guess themselves and make them less likely to try to pressure forward.  
Cejudo says that it's important to make sure that you are not just using one part of your body to move while controlling your opponent. This means not only using your full body to make your opponent move, but also using their own body mechanics and movements against them. This means that if they are pushing into you to resist you, moving to the side to off balance or sweep them. The same goes if they are trying to move to one side or the other. 
If you like this skill breakdown and want to learn more from Triple C Henry Cejudo, then checkout our complete video series feature The Messenger, available now!