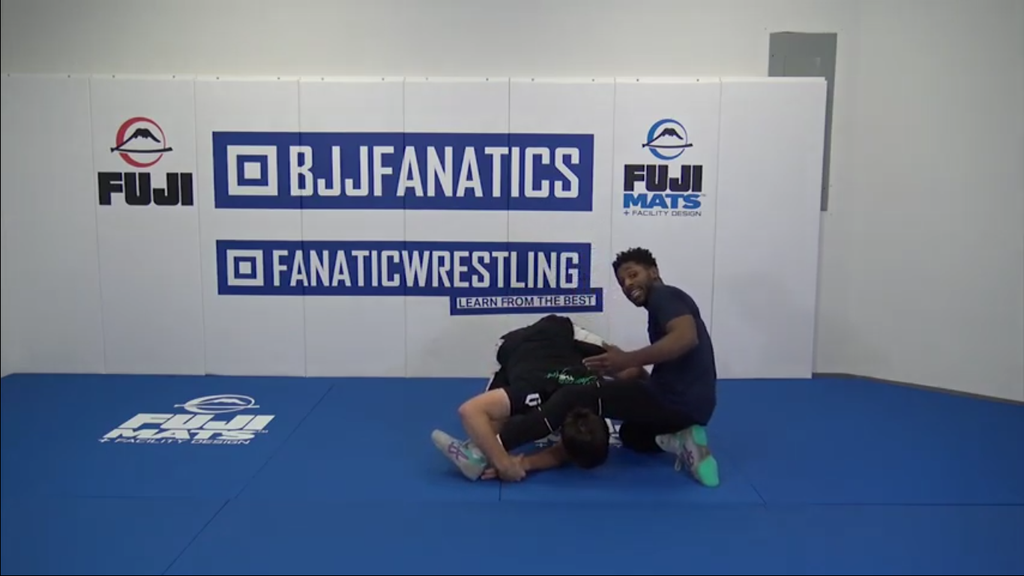 Defensive to Offensive Wrestling With Nahshon Garrett
Takedown defense is tough. It's a technical and exhausting grind. Spending too much time defending takedowns will surely sap your stamina. Once that is gone, it's just about time for things to go wrong. 
Being able to defend while simultaneously setting up your next attack can be a tricky proposition, but once you start to understand certain concepts you can begin to change the flow of a match in your favor. One person who is able to turn the tide of battle in a moment's notice is Nahshon Garett. Nahshon is a Division 1 National Champion. He went undefeated the year that he took home the National Title as well. Let's just say the guy can flat out WRESTLE. If you want to see an example of JUST how good he is watch this video from his twitter account!
Prepared. Almost that time... pic.twitter.com/VtnYDsSP6M

— Nahshon Garrett (@nahshongarrett) October 29, 2019
As you can see from the footage, the dude can MOVE. On top of that Nahshon has taken his skills and broke them down for us! Slick Setups and Fundamental Finishes is a 2-volume instructional dedicated to making you become a better Wrestler. Nahshon shares his expertise both offensively and defensively. The following clip takes a glimpse into the mindset of The Champ himself! Check it out. 
As you can tell from the title of the video we are looking at concepts of Alternative Defense. As we pointed out earlier, in wrestling you cannot be constantly defensive and hope to win. That is unless you utilize some of the concepts Nahshon covers in the video. 
Ready for more Slick Setups? Click Learn More!
One of the first concepts Garrett covers is how to defend a single leg. First off is your fundamental defensive strategies. He pushes the head, fights the hands, and hip in to his partner. Ultimately he is looking to push his opponent's head down enough to create the angle you see at the 1:00 minute mark of the video. A key detail Nahshon points out is getting your leg/hamstring on the back of your opponent's head. This will allow your leg to do the work instead of your arms. 
From this advantageous angle, Nahshon locks up brutal font headlock. He makes sure to keep the hands locked towards his partner's jaw. This allows for not only a good defensive position but also opens the opportunity for offense. Once such opportunity is the cradle. Nahshon shows how he likes to finish from  the front headlock by hipping in and eventually collecting the leg for the cradle finish. Now THAT is what you call a slick set up. 
You cannot constantly be on the defensive if you are looking to WIN! Change your strategy on the fly with Nahshon's gameplan. This is just a small glimpse into the skills and strategies that Garrett is just itching to share with you, and it is available now at Fanaticwrestling! 
Slick Setups and Fundamental Finishes is packed full of game changing details that you can implement TODAY! Take you defensive positions and turn them into offensive opportunities. When you do you will be racking up the points in no time! Change the tide of battle with Nashon Garrett's winning strategies.