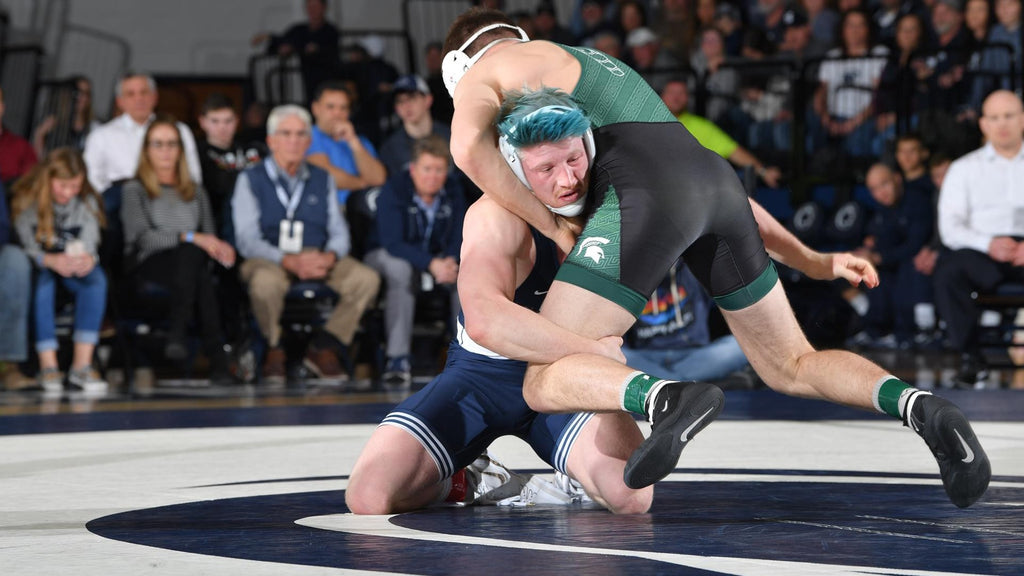 Bo Nickal, Penn State, Awarded 2019 Hodge Trophy
Bo Nickal, Penn State's 197lb. NCAA champion, has been awarded the 2019 WIN Magazine Dan Hodge Trophy, recognizing him as the nation's most impressive collegiate wrestler. This honor comes after three national championships and a national runner-up finish at Penn State, including an undefeated senior season that saw him score bonus points in huge numbers. The runners-up for the award were Jason Nolf, Yianni Diakomihalis, and Anthony Ashnault.
Bo Nickal's season saw him record 18 pins, three tech falls, and six majors, recording regular decisions in only a few bouts throughout the year (including a 5-1 decision over Kollin Moore of Ohio State in the NCAA finals). It was his third NCAA championship season, and his fourth time in the finals, making him one of only 18 men to ever accomplish a national finals placement every year in college. Bo's teammate, Jason Nolf, finishes his career as a three-time champion and incredibly dominant wrestler as well, but just missed out on the award.
Criteria for the Hodge are the wrestler's record, number of pins, dominance, quality of competition, past credentials, sportsmanship, and heart. The award is named for Dan Hodge, who was 46-0 in his three collegiate seasons, pinning 36 opponents, and never surrendering a takedown.