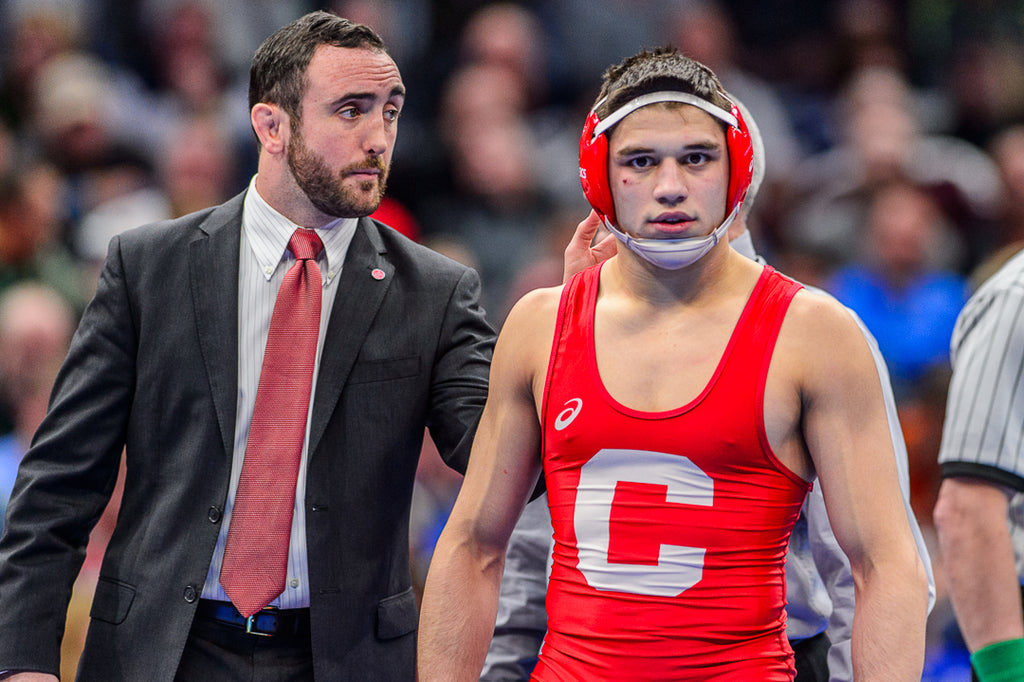 A Zain vs Yianni Rematch Is One Step Closer to Happening
There was a lot of controversy that stemmed from the second and final match between Zain Retherford and Yianni Diakomihalis at Final X: Rutgers this past June. Retherford won the first match, but the ending sequence of the second match is what seems to be the issue. There was a flurry of action at the end of the second match that put Yianni ahead, but a late challenge call by Retherford caused the referee to alter the scoring in favor of Retherford. This scoring change gave Retherford the win and a spot on the world team.
 The problem seems to be, according to the stated rules, a wrestler has only five seconds after a call is made to protest it. Retherford's corner made the challenge nearly one minute after.
Want to update your 2-on-1 game with one of the best? Click Learn More!
Because of this, an arbitration date of July 29th has been set to review what happened and USA wrestling has agreed to accept and honor whatever ruling is made by the arbitrator. 
So what does this mean? Well it could mean that nothing changes because the arbitrator rules in favor of Retherford, orl it could potentially mean that we could see a third match between Zain and Yianni if the arbitrator rules in favor of Yianni. If the third match happens, it is very possible that we could see a change in who is representing the United States at the world championships in September due to the fact that Yianni just had an impressive win over Retherford at the Yasar Dogu tournament in Turkey, but that is definitely not a guaranteed win for him. 
Now not much has been said about what happens if the arbitrator rules in favor of Yianni, but it would make sense for their rematch to take place at the same time that Alex Dieringer faces off against Kyle Dake on August 17th in Austin Texas. The world Championships take place on September 14th in Kazakhstan, so it seems very plausible this will be the best time for a potential rematch to occur.
The 2-On-1 Encyclopedia By Georgi Ivanov gives you a behind the scenes look at how to DOMINATE with the 2-On-1. Take your wrestling to the next level with Georgi Ivanov!