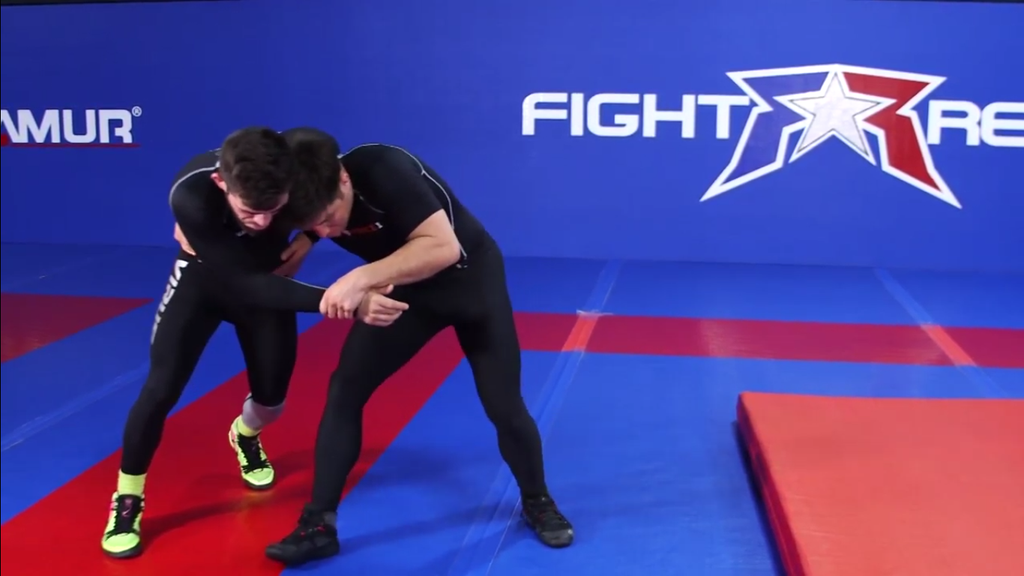 Is Henry Cejudo The Greatest Combat Athlete Ever?
There have been many great athletes in the realm of combat sports, but none have been able to accomplish what Henry Cejudo has been able to. At only 32 years old, Cejudo has won an Olympic gold medal in wrestling and currently holds the championship belts in two weight classes in the UFC: flyweight and bantamweight. 
Cejudo's life is a shining example of the American dream and shows that it doesn't matter where you come from as long as you work hard and keep you eyes on your goals, you can do great things. He was born in Los Angeles, but his parents were both illegal immigrants from Mexico. He was one of seven kids who were raised by their single mother. Due to their situation, Cejudo grew up in poverty and moved over 40 times as a child. 
In interviews, Cejudo has expressed that his tough upbringing helped to develop his drive and determination. As Cejudo got older, he found wrestling and realised he had a natural ability on the mat. As a high school wrestler, he was a four time state champion (two in Arizona and two in Colorado). In terms of accomplishments in wrestling, one of the only major things you could say Cejudo did not achieve was winning an NCAA title because after high school he decided not to attend college but instead when immediately to training full time at the Olympic Training Center in Colorado. 
No ONE does it better than Henry Cejudo! Ready To add some GOLD medal technique to your game? Click Learn More!
During his freestyle wrestling career, he was a three time Pan American Championships gold medalist at 55 kg (2006, 2007, 2008) and a Pan American Games Champion in 2007. In 2008 at the Beijing Olympics, Cejudo won a gold medal which made him the youngest Mexican-American to ever win a gold medal. He officially retired from wrestling in 2012. 
Shortly after his retirement from wrestling, Cejudo began his MMA career. Not only did Cejudo have an elite wrestling background as a foundation for his MMA, but he also had won the Arizona state golden gloves in boxing. It seems that all things in his life were coming together to make him one of the greatest MMA fighters of all time. 
Henry has been fighting in the UFC since 2014 where he has become one of four people to ever hold the belt at two different weight classes at the same time. He won his first UFC title in 2018 against one of the top UFC fighters in the world, Demetrious Johnson. Johnson had been the long reigning champion at flyweight and was considered by many to be the number one pound for pound fighter in the world. 
After winning the belt, his next match was against the bantamweight champion TJ Dillashaw who moved down in weight to fight Cejudo. It took Henry only thirty-two seconds to win via TKO. After that, Cejudo moved up to bantamweight to face off against Marlon Morales for the bantamweight championship. He won via TKO in the third round, which officially made him a weight champ. 
So is Henry Cejudo the greatest combat athlete ever? Well let's look at a couple different things. First of all, there are many different combat sports like wrestling, Brazilian jiu jitsu, boxing, judo, karate, and MMA to name a few. Since MMA is a combination of all combat sports, to win a UFC title is the ultimate achievement in combat sports. Cejudo is one of only four people who have ever held a two titles in the UFC at the same time, the other three are Connor McGregor, Daniel Cormier, and Amanda Nunes. 
The fact that Cejudo is a two weight champ alone puts him in the conversation for the greatest, but add onto that an Olympic gold medal and that puts him in a class all by himself. There have been two other Olympic gold medalists that have fought in the UFC, Mark Schultz and Kevin Jackson, but neither of them won a title, let alone two. 
Henry's life story and career has been amazing so far and he is still in the prime of his fighting career. He seems to achieve whatever goal he sets his mind to, which is how he has become so successful and my many regard him as the greatest combat athlete ever. 
With
Gold Medal Wrestling By Henry Cejudo
you get to see the techniques that helped Henry become one of the BEST combat athletes alive! In the 4 part series you will learn Gold Medal technique and how to DRILL the technique like an Olympian. Check out
Gold Medal Wrestling By Henry Cejudo
TODAY!