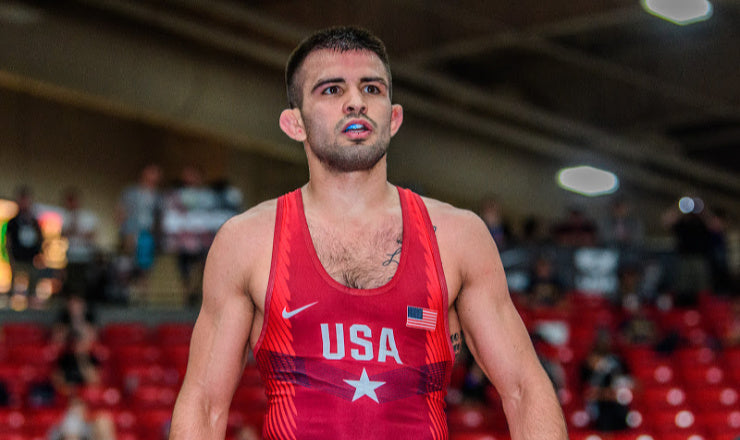 Tony Ramos, NCAA Champ and World Rep, Retires from Freestyle Wrestling
After decades of competition, Tony Ramos retired from active wrestling after the 2019 World Team Trials. Tony lost his semifinal bout to Nico Megaludis, and immediately left his shoes on the mat, a tradition for a wrestler signaling his retirement. Tony ends his competitive career as a 2014 NCAA Champion, a 2014 Big Ten Champion, and a multiple time world team representative for the United States. Tony will now focus on his coaching career, where he is already the assistant coach of the University of North Carolina Tar Heels, under head coach Coleman Scott.
Tony confirmed the retirement after the tournament on his website and social media, releasing the following statement:
"When is it time? That is the hardest question. I love this sport. I love competing. I started my competitive wrestling career 25 years ago with my dad as my coach, my brothers as teammates, and my sister and mom as my fans. Being a wrestler and competitor has defined me basically all of my life. It's been the driving force - the baseline -- and it's not easy to let go of…but my body is slow to recover, my mind is tired, and my motivation is shifting outside of myself and onto my family and my athletes. It was time.

In those 25 years, my community has grown tremendously as evident by the overwhelming response to my news. My family and I are so grateful. In the end, it's not about the wins and losses, it's about the memories, the experiences, and how you impacted those around you. I can't say thank you enough to all involved: the clubs, coaches, sponsors, Hawkeye faithful, Tar Heel fans, and everyone else who has been a part of the journey. You all have taken me in and molded me to the competitor I am. Thank you to the media -- everyone involved has helped tell my story. It takes an army to help leave behind the legacy I have and I am truly grateful for all involved.

Now that it is over, I am not disappointed. I am not upset. I am content. I am content because I know I gave it my all, chased my dream, stayed the course, and was true to myself.

So to all the fans, my family, my friends, and everyone else -- don't be sad that it's over. I'm not. I'm thankful and feel blessed that it happened. I could not be more thankful.

Farewell to the competition - I can't wait to jump into this new phase of life as Coach Ramos.

T-Ram"